March 11, 2015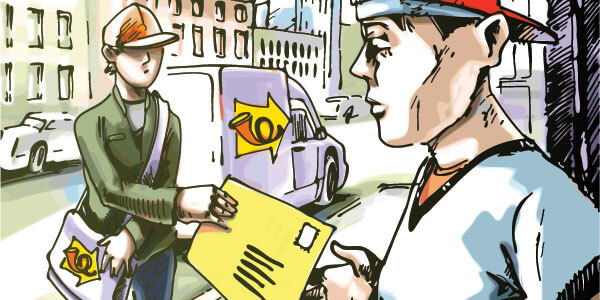 Why Email is a Critical Part of Building Site Traffic
Websites are just a small part of a bigger, interconnected web of online marketing tools. Others include social media engagement, Video Blogs, and Email newsletters. Yet, Email is often an overlooked component of the whole digital engagement puzzle. If you are not building an email mailing list, you are making a huge mistake! 
Email Engagement is Measurable
One big advantage of modern Email campaigns is the way in which you can directly measure the effectiveness of a campaign. Rather than the somewhat anonymous usage analytics derived from tools like Google Analytics, most modern email marketing platforms offer insights into exactly who opened your Email, who deleted it, who unsubscribed, and how many people clicked on links it contained. This kind of information is so useful to determining which marketing ideas are actually working to engage your audience and which are not.
Emails Are Direct Marketing
Another big advantage of Email marketing is that it is the modern equivalent of a direct mailer. But, instead of spending thousands of dollars to have a letter or flyer delivered to a bunch of people who may or may not have any interest in your product or service, Email marketing allows you to tailor your audience to a select group. Instead of the abysmal 2% return on investment for traditional direct mailings, email marketing routinely gets double-digit returns.
Better yet, while it is possible to purchase lists of email addresses, you can often find them for free or have your customers give them to you themselves with a simple form on your website. And, of course, sending an email to your list does not have any associated postage expenses, no envelopes to buy, and nothing you have to lick.
Email Marketing May Even Be Better Than Social Media. Sort of.
Social media is becoming an ever more important part of the online marketing landscape. But, Email marketing is still superior. Why? Because in a sea of posts, likes, and comments, it is possible for your message to be overlooked. But, with Email marketing, your message lands in someone's inbox and they will probably read your sender name and subject line if nothing else. For that moment you have put your name in front of an audience, and that repetition can be key to locking your brand into their subconscious.
More importantly, most mass Email services now offer the ability to integrate social media directly into your message. So, if you send something that someone finds memorable, noteworthy, funny, or otherwise shareable, it is just as easy to get that message onto social media as if you had posted it yourself (indeed, many of these services will also post your email on social websites for you).