September 1, 2023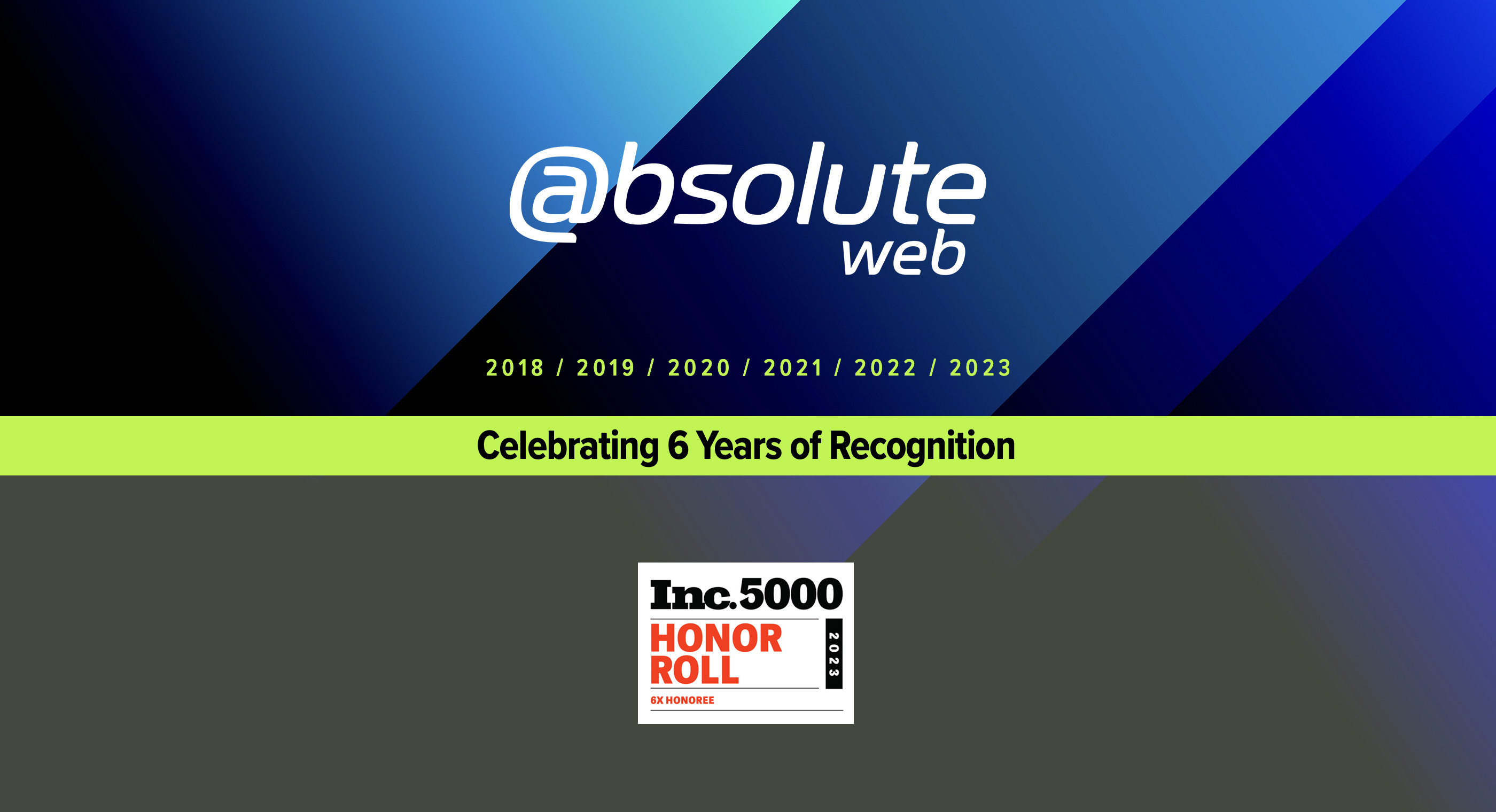 Inc. 5000 & Absolute Web: Celebrating 6 Years of Recognition
It's with immense pride and gratitude that we announce Absolute Web's inclusion in the esteemed Inc. 5000 list for an incredible sixth consecutive year! Based in Miami, Florida, we're not just another eCommerce agency; we're one of the top eCommerce agencies in the United States. This remarkable achievement speaks volumes about our unwavering commitment to delivering superior services in eCommerce development and digital marketing. It's also an opportunity to highlight our work with top brands like Capezio, Lashify, Modloft, Open Farm, Cheney Brothers, Summer Fridays, and Four Sigmatic.
The Inc. 5000 list is an annual compilation by Inc. Magazine that ranks America's fastest-growing private companies based on their three-year revenue growth. Being consistently part of this list is a testament to our resilience, innovation, and dedication to excellence.
Unmatched Excellence in eCommerce Development
Our eCommerce solutions are designed to offer an unparalleled user experience, ultimately leading to better eCommerce metrics for your brand. Our clients can attest to the scalable, secure, and highly functional eCommerce platforms we've developed, which consistently exceed expectations. In an ever-changing digital landscape, staying ahead of the curve is essential. We are continually evolving our methods, technologies, and strategies to deliver the most current and effective solutions, that's why we partner with best-in-class technology companies like Shopify Plus, Adobe Commerce and BigCommerce.
Being a top eCommerce agency in the US with six consecutive years on the Inc. 5000 list greatly amplifies our credibility, reinforcing client and partner trust. We're honoring a continued commitment to unmatched service quality, a team that operates like a well-oiled machine, and partnerships with top brands that have become the cornerstone of our portfolio.
We thank our partners and clients for being part of this extraordinary journey, and here's to scaling even greater heights in the years to come!
About Absolute Web
Absolute Web is an eCommerce Growth Agency based in Miami (FL), with additional offices in Los Angeles, and Lisbon (Portugal). Since 1999, Absolute Web has helped companies achieve their eCommerce goals using cutting-edge technologies, custom development, UI/UX design, API integrations and digital marketing. The agency has strong partnerships with leading eCommerce platforms such as Adobe Commerce, Shopify Plus and BigCommerce.