September 19, 2023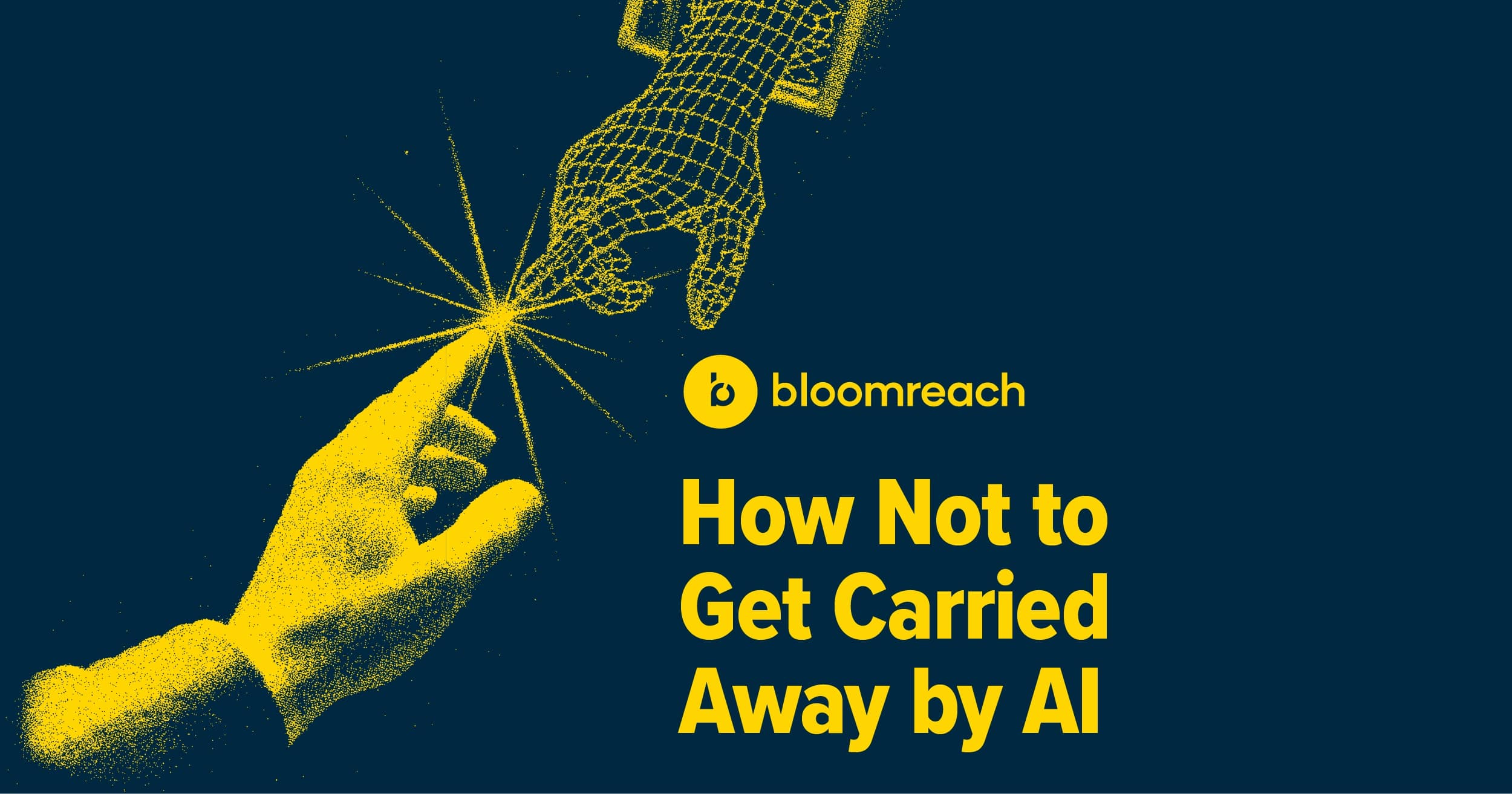 Ecommerce Growth Strategy Over Hype: How Not To Get Carried Away by AI
If you're in eCommerce, there's no getting away from the AI hype. It's trending on social media platforms, it's making headlines, and it's popping up in every business strategy meeting.
Everyone is talking about it, but getting a clear-cut answer on how best to use AI isn't easy. The buzz around AI can feel somewhat vague — it encapsulates so many different technologies, from Siri and ChatGPT to data analytics algorithms and marketing automation tools. It's a catch-all term that promises to streamline operations, enhance customer experiences, and boost sales.
But while all these aspirations make AI seem like a miracle cure for all of eCommerce's woes, it's not a one-size-fits-all solution.
AI isn't a switch you turn on or a replacement for your business strategy. It's a powerful tool, but it doesn't come with a blueprint for success. It needs clear goals and a plan of action to achieve the best results.
That's why we've developed this guide to navigating the AI hype with our trusted partner, Bloomreach. Keep reading to learn how you can cut through the noise surrounding AI and harness the right artificial intelligence tools for your business.
The AI Hype Has Taken the World by Storm
The AI Hype Has Taken the World by Storm
While it's important to not get carried away with the hype around AI, it's easy to see why artificial intelligence is all anyone is talking about.
Debate about AI and the change it could usher in has gone on for decades, but an explosion of new technologies in the last few years has put the hype in overdrive. The recent introduction of generative AI has opened up a whole new world of possibilities for both businesses and everyday consumers, and companies feel pressure to adopt these revolutionary tools and not get left behind by progress.
This explosion is widely seen as just the beginning. By 2032, the eCommerce AI market is expected to reach $45.72 billion. Roughly one in seven public companies talked up AI in their most recent annual filings. Tech executives and analysts are praising its innovative applications and politicians are considering regulations. Everyone is getting caught up in the excitement, believing that AI is going to change the world.
And the applications for AI can live up to the hype. Its value is only limited by our imagination — an overwhelming majority of eCommerce decision-makers believe that AI can transform their businesses in dozens of ways, from personalization and site search to delivery and order management. And the list of use cases is growing by the day.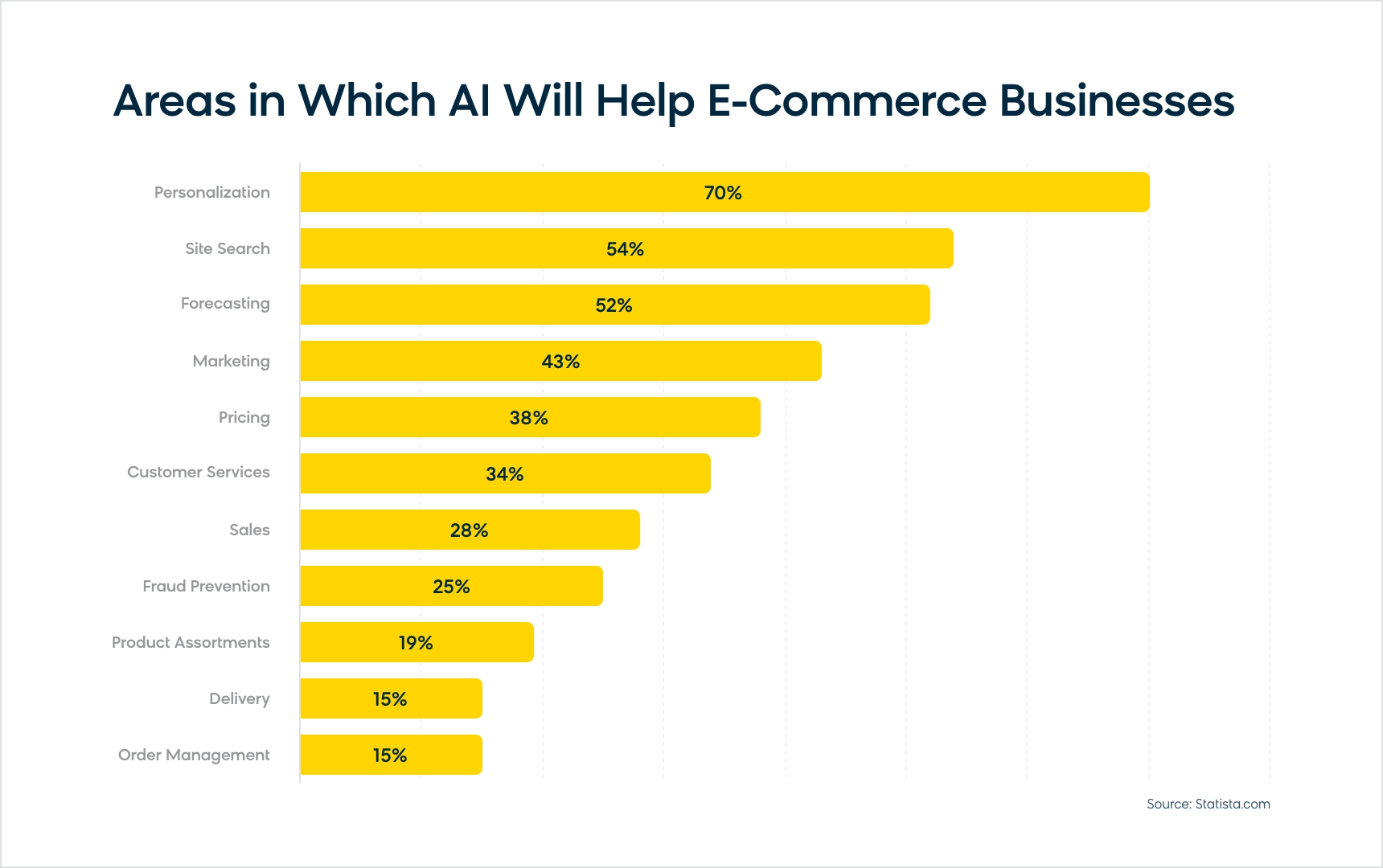 With all this in mind, it might seem like AI will solve any problem your business is up against. And the fear of missing out can be a persuasive argument for adopting artificial intelligence first and asking questions later.
But just because AI could transform every aspect of your business doesn't mean that it should right now.
AI is only as good as your plan to use it, and without a strategy that works for you, the wide scope of possible applications can introduce more questions than answers. It can leave you burned and unmotivated to tackle the more realistic and possible opportunities.
Implementing AI Feels Massive, But It Doesn't Have To Be
While integrating AI into your eCommerce strategy may seem like a daunting task, it doesn't need to be overwhelming. Instead of succumbing to the pressure of jumping on the AI bandwagon for the sake of it, it's crucial to approach it strategically and thoughtfully.
Most uses for AI innovate in fairly straightforward ways. It's designed to optimize and improve efficiency in existing business operations, just like every eCommerce tool before it. In a strategic sense, it's no different than any other technology.
This is the most important fact that gets lost too easily in the buzz around AI: It's real technology that can't be applied to unrealistic expectations. The hype and narrative around AI can be dangerous in this sense, confusing decision-makers and dead-ending projects that don't set the right goals and aim for the right outcomes.
The fundamental strategy for business growth hasn't been turned on its head by artificial intelligence. It's not replacing people or business principles that have always steered companies toward success.
AI is a tool, and businesses have always adopted tools to their advantage. You just need the right mindset to make AI work for you.
The Challenge Comes First
Before embarking on any AI implementation journey, it's important to first identify the specific challenges your eCommerce business is facing.
Where can improvements be made with artificial intelligence? In your marketing efforts? In site experience or search functionality? In predictive analytics or inventory management?
Figuring out the right use cases for AI may seem like an intuitive step in the process, but it's one that too many businesses gloss over to try and stay ahead of the tech curve. It's tempting to assume AI will work wherever you plug it into your business plan.
By understanding your pain points and identifying areas where AI can truly make a difference, you can ensure that your efforts are focused and feasible.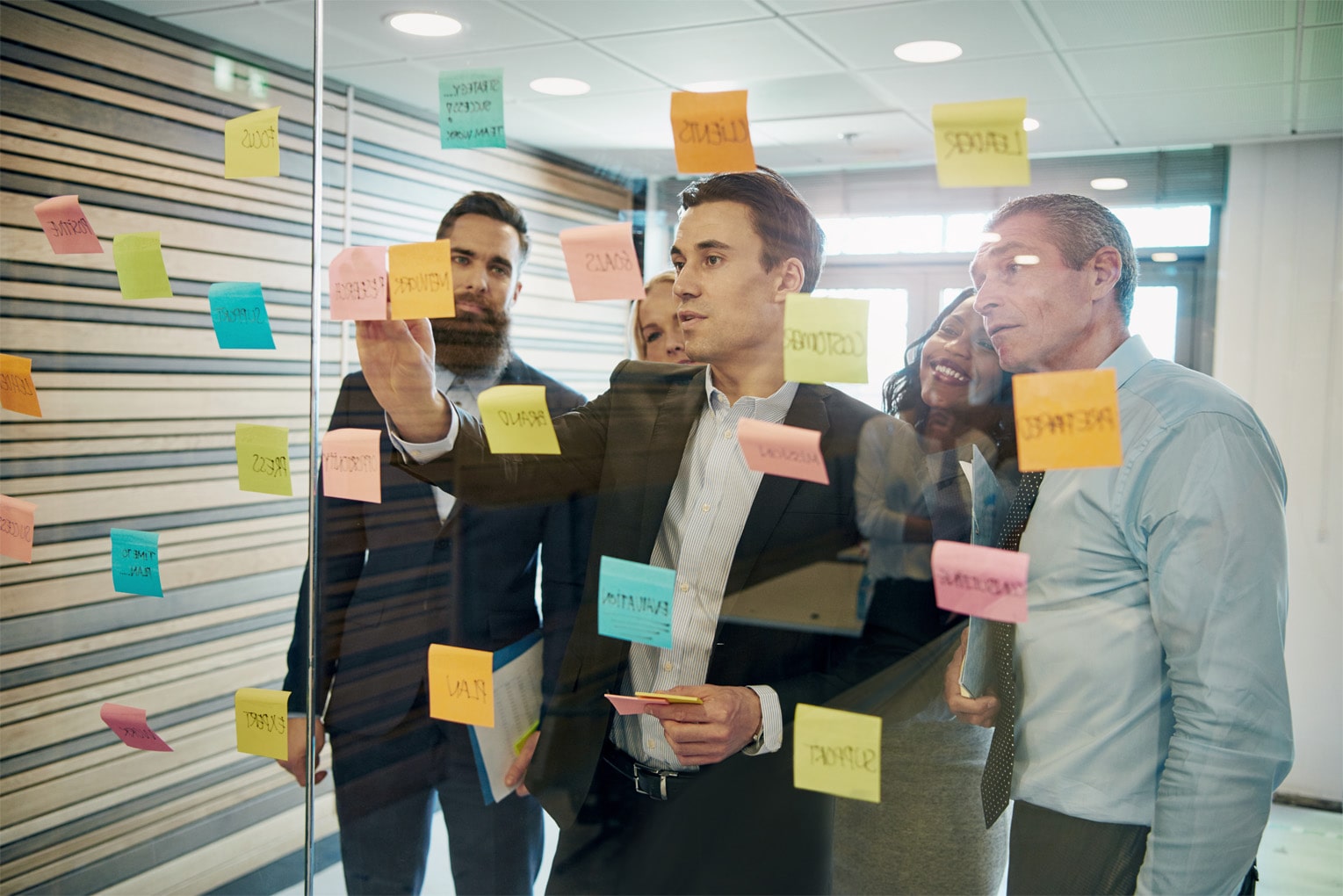 Specific Problems Call for Specific AI Capabilities
Not all AI solutions are suitable for every business challenge — you can't just pick the newest, flashiest AI technology and expect to see exponential business growth.
Different technologies excel in different areas. For instance, optimizing your eCommerce product discovery efforts requires AI solutions that streamline key aspects of merchandising like catalog management, search functionality, and semantic understanding. These AI tools are different from the capabilities required to improve marketing campaigns — churn prediction, send time optimization, and contextual personalization are all important AI solutions that optimize omnichannel marketing, and you need to recognize the right tools to match your specific needs.
Just like any other eCommerce tool, the value that AI can add to your business depends entirely on matching the right technology with the right use case. It can help in a myriad of ways, you just need specific goals in mind to achieve success.
The Smartest Growth Strategy Is a Process, Not a Mad Dash
While AI can undoubtedly provide valuable insights, streamline workflows, and automate crucial aspects of your business, it's not an overnight solution for next-level growth. Implementing AI requires time, resources, and a thought-out strategy.
It's essential to view AI integration as an investment rather than a quick fix. Businesses need to take incremental steps and understand each new phase of their progress. Testing, refining, and continuously learning from the data generated by AI is the smartest way to build a sustainable growth strategy.
Just because you haven't already woven AI into every corner of your business doesn't mean your company is behind the times. These are new tools, and mainstream adoption is just beginning for both customers and modern businesses. Patient adoption and the right tactics are crucial for making AI work for your business.
How Hype Can Be Used to Your Advantage
While it's important not to let the AI hype cloud your judgment, there is a silver lining to all the fanfare. The recent democratization in AI has made people aware of what these new technologies can really do, and there are ways that eCommerce businesses can leverage that awareness and use it to their advantage.
With everyone talking about AI, you customers are much more acclimated to the idea of engaging with AI-powered solutions than they were just a few years ago. Previous apprehension around artificial intelligence was mostly rooted in how complicated it seemed and how removed the technology was from everyday life — it was not something that people used on a daily basis.
Now we have AI-powered chatbots and voice assistants built into our phones. Your customers have likely engaged with ChatGPT and understand how beneficial content generated by artificial intelligence can be. The idea of personalized recommendations and conversational AI isn't a completely foreign concept.
From a consumer standpoint, there's a willingness to engage with and be open to experiences powered by AI, and enthusiasm is growing by the day. All you need to do is identify the most valuable ways to use it.
Just like all your other eCommerce tools, your AI needs to solve real problems and create value for your shoppers. If you can prove that value, you can harness the excitement surrounding AI and use it to optimize your business processes, drive more engagement, and increase customer loyalty.
AI Elevates eCommerce With the Right Strategy
AI holds immense potential for eCommerce businesses. And while it is critical to not get carried away by the excitement surrounding artificial intelligence, companies shouldn't shy away from these emerging technologies.
By applying AI strategically, focusing on specific challenges, and matching them with the right AI tools, you can incorporate artificial intelligence into your business for long-term success.
Wondering how you should approach your business development plan and put a growth-minded AI strategy into practice? With our dedicated team of digital strategists, developers, and UI/UX designers, plus the limitless capabilities of the Bloomreach Commerce Experience Cloud, you can build, grow, and scale your eCommerce business like never before.
If you're looking to implement an eCommerce growth strategy that keeps your company value-driven, practical, and effective in the evolving digital landscape, contact us today.
About Bloomreach
Bloomreach personalizes the eCommerce experience. It unifies real-time customer and product data so businesses understand what customers really want. By connecting that understanding to every channel, the eCommerce experience becomes limitless — continuously reflecting a changing customer as they shop. With the scale of AI, this creates endless new paths to purchase, greater profitability, and fast business growth. Bloomreach products include: Engagement, a marketing automation platform; Discovery, an eCommerce search solution; and Content, a headless content management system. The company has multiple AI patents and serves 850+ global brands including: Albertsons, Bosch, Puma, and Marks & Spencer.