December 9, 2020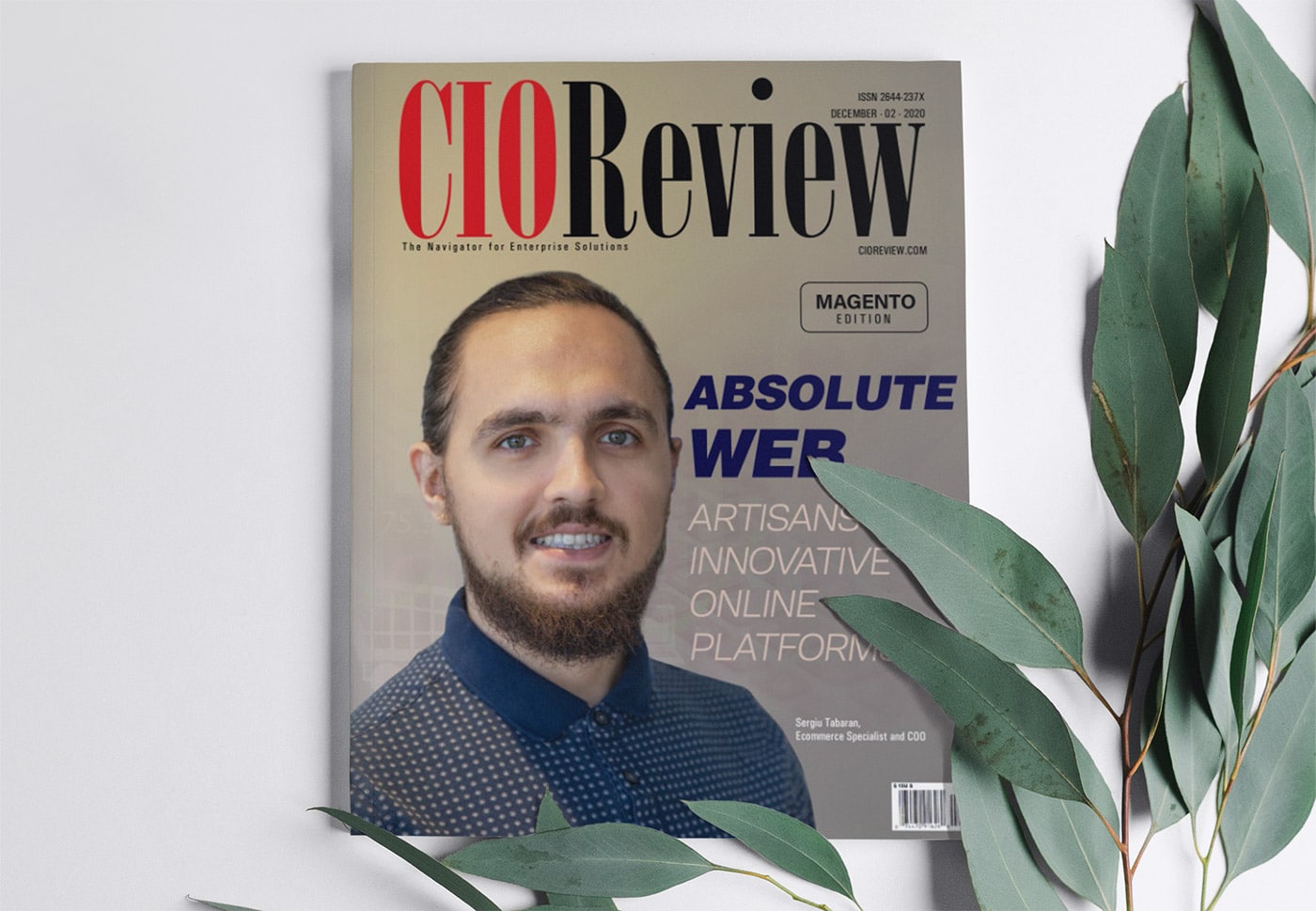 Sergiu Tabaran on Magento and Innovation in eCommerce
Our very own Sergiu Tabaran, Absolute Web's eCommerce Specialist and COO, talks all things Magento with CIOReview, sharing his, and Absolute Web's, expertise on innovation and eCommerce.
Awarded Most Promising Magento Solution Provider, we work closely with brands to build Magento powered eCommerce websites, providing clients with engaging support along the way. "As a fast-paced agency, we can avoid unnecessary bureaucracy when implementing Magento projects, and speed up the process substantially," shares Sergiu.
As a Magento partner, we also work with a Magento certified solution specialist on each eCommerce project to ensure our team is using best practices every step of the way. Working collaboratively lets our team efficiently complete projects, greatly reducing time to market. When working with a past client who previously used a different eCommerce provider than Magento, Sergiu shares that "in contrast to the one year projected by the former solution provider, Absolute Web completed the project in a swift eight months."
Read the full article on CIO Review
Here are some Magento projects we're excited about:
Glo Skin Beauty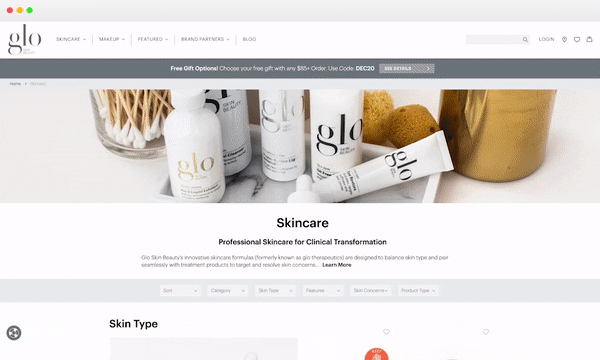 Glo Skin Beauty provides professional treatments combined with homecare products to deliver transformative results. We worked with them to migrate to Magento, creating custom UX/UI design, advanced product filtering, data restructuring, and more.
Oribe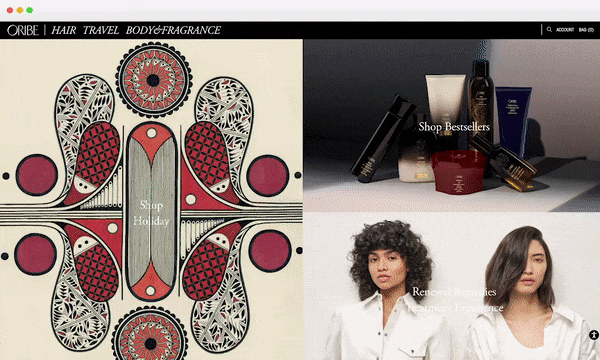 Oribe Hair Care blends craftsmanship, performance, and decades of styling experience from the top of the editorial and salon worlds to offer a new category in hair care. We created custom Magento development, UX/UI design, data migration, and more for their website.
Mig Vapor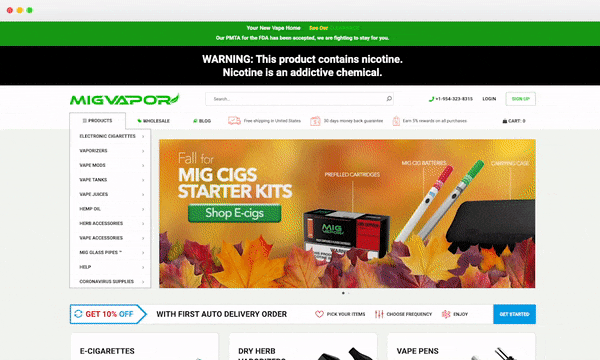 Mig Vapor is a company that sells e-cigarettes, vaporizers, e-liquids, and other vaping accessories. Our goal was to design a website that put an emphasis on their products without distractions. We created advanced search integration, one step checkout, a custom shopping cart, and more.
Capezio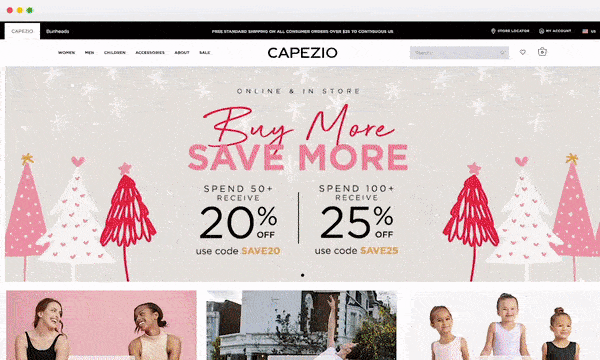 Capezio was born over a century ago when Italian émigré Salvatore Capezio opened a small theatrical shoe repair shop a stone's throw away from New York's old Metropolitan Opera House. Today, Capezio is the foremost name in dance, and we wanted to bring that to their online presence. We used Magento 2 replatforming, SAP integration, custom UI/UX design, and more.
R+Co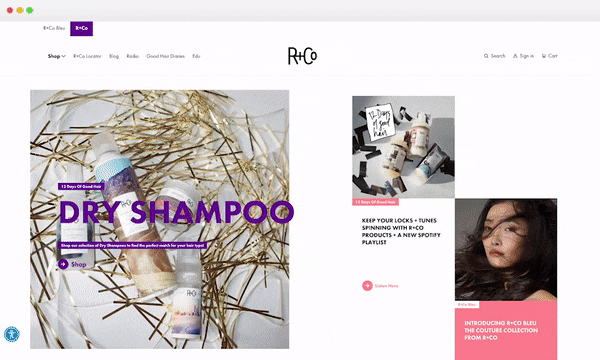 R+Co is a collective of some of the most forward-thinking, rule-bending hairstylists in the business. As a think tank of top editorial, salon stylists, and educators, we set out to create an experience using Magento 1 to 2 migration, a storefront (PWA), product category filters, and more.
Grand Western Steaks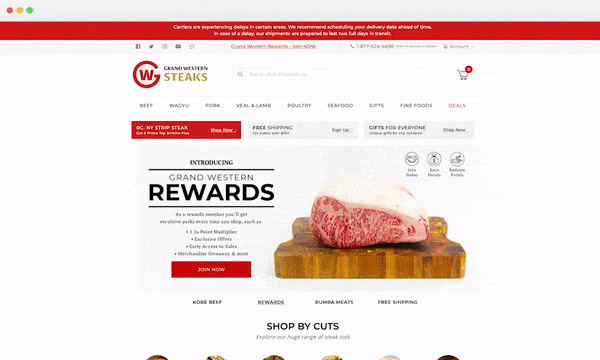 Grand Western Steaks is the fastest-growing meat service distributor in the United States. To redesign their website, we worked with them to create custom Magento web design, social media integration, advanced filters and navigation, and more.
Source: https://magento.cioreview.com/vendor/2020/absolute_web