July 2, 2020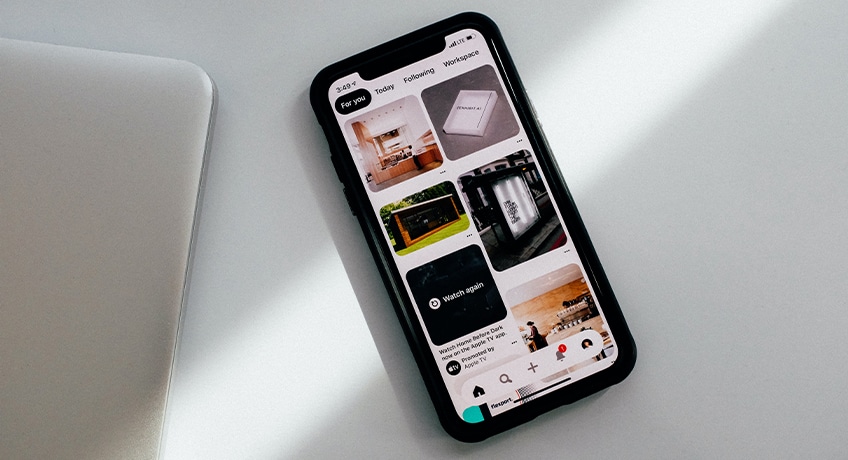 How to Win at Pinterest: Best Practices + Tips
With over 300 million active monthly users, Pinterest can be an effective tool for brands to connect with their audiences on a deeper level. The platform helps boost website traffic and overall brand engagement by providing interesting how-tos and creative inspiration for its users.
If you're not currently marketing on Pinterest, you might be missing out on the opportunity to expand your audience as well as connect with your current audience at another powerful touchpoint. To help simplify your journey into the land of DIY, our content specialists put together a list of strategies that have been successful in helping our clients amplify their reach and convert users into customers.
Fresh Content Wins
So what actually is "fresh content" and how does Pinterest classify it? To put it simply, fresh content is anything (photos, videos, infographics, etc.) that has never been seen or "pinned" on the platform before. Each time you upload a different image, even from the same URL, Pinterest will recognize it as Fresh Content.
Pinterest is always looking for new, quality content to keep its users entertained and informed. Lucy Matthews, the Partnerships Manager at Pinterest, verified that Fresh Content is likely to get higher distribution priority, giving brands more of a chance to engage with their audience while they provide creative inspiration.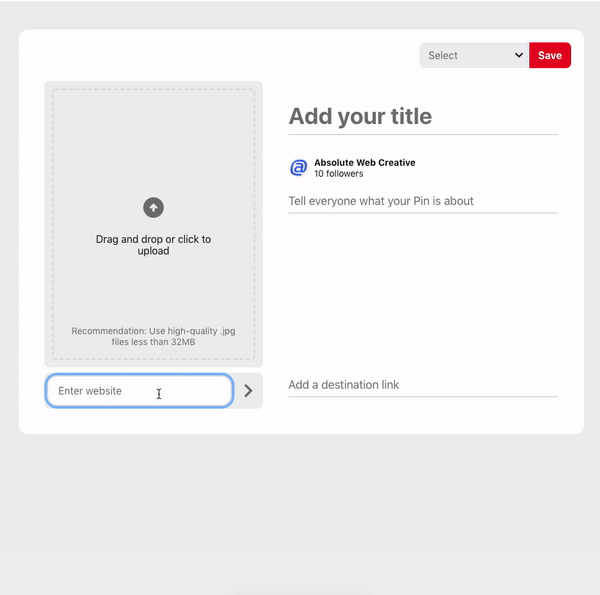 Speak to the DIYers
Pinterest reports that 84% of its users visit the platform to learn new things. Basically, Pinterest DIY'ers are real– so be sure your content strategy is informative and speaks to the community of doers. This means visually appealing images and videos of activities that support your brand and showcase your product or service in a real-life setting (think things like recipes, crafts, home decor inspiration, and workouts!). Not only does this build a loyal community around your brand, it successfully converts users into customers by allowing them to envision how your product fits into their lives.
High-Quality Content
There are various forms of content that you can upload to Pinterest to inspire and engage with your audience. Although it is important to base your content strategy around your business goals and target audience, there are a few Pinterest best practices you should know.
Quality Over Quantity
Less is more on Pinterest. The algorithm is programmed to showcase relevant, quality content first. Therefore, it's much more effective to have fewer high-quality pins that support your brand mission than a ton of mediocre pins with no purpose.
Not all Content is Created Equal
Good visuals are the key to succeeding on Pinterest. You could have the most amazing pins, but if your execution is weak, good luck getting anyone to notice them.
Some things to keep in mind when creating content:
Make sure your images are eye-catching and high-resolution.
A clean layout is always best for informative content like infographics.
Use an aspect ratio of 2:3 or 1000 x 1500 pixels.
Include your logo when showcasing products or information based content.
Timing is Everything
Although the shelf life of your content is typically longer on Pinterest than it would be on other social platforms, it is still important to post your pins when your audience is most active. This may take some trial and error to figure out, but once you determine your ideal posting time, you will definitely see an increase in engagement.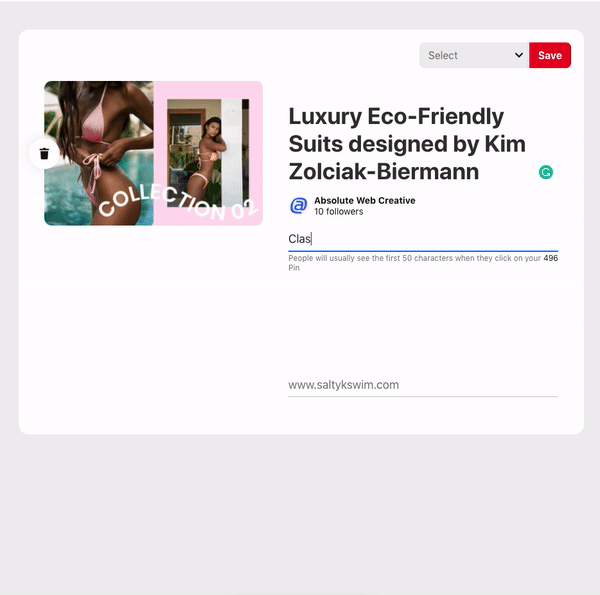 Optimize for Search
Be strategic with your word choice. Whether writing your bio, board titles, or pin descriptions, you should always use relevant keywords that align with your brand. Keywords are crucial for Pinterest SEO and overall success on the platform. When used correctly, they can increase your rank within the algorithm resulting in more views and engagement.
When determining which keywords to use, think about what term or phrase you want your pin or board to come up under when searched for. Keywords are influenced by your brand's content and vary by industry. So if you're a clothing retailer, creating boards and Pins that coincide with seasons is a great tactic. If your brand is a part of the health and wellness industry, sharing step-by-step recipes can serve you well– specifically if you use keywords that coincide with the recipe, like "vegan" or "dairy-free."
Ready to Get Started?
Pinterest is a growing social platform that has been proven to be an effective interest-driven platform for various industries. Whether you sell tangible products or offer unique services, Pinterest is an amazing channel to market your brand and connect with your audience. By taking advantage of the strategies mentioned above, you have the opportunity to expand your brand's reach and maximize its performance.