February 28, 2020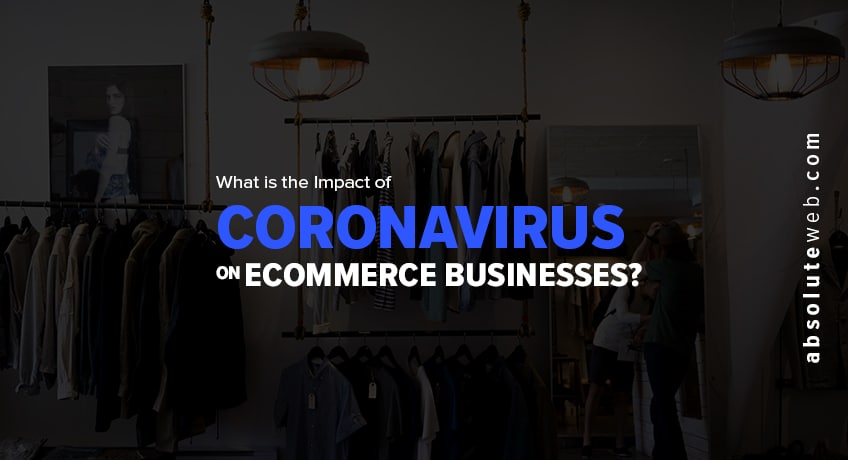 What is the Impact of Coronavirus on eCommerce Businesses?
News of the Coronavirus has sparked concerns about the disruption to the global supply chain and eCommerce operations.
The Coronavirus, also known as COVID-19, was first reported from Wuhan, China on Dec. 31, 2019, according to the World Health Organization. There are more than 80,000 confirmed cases of the Coronavirus globally and a confirmed death toll of 2,700.
The outbreak has since spread to different parts of the world, affecting the supply chain and disrupting global markets, merchants, and retailers. Many small and large-scale businesses are concerned about the economic repercussions of the outbreak.
As a full-service eCommerce agency providing comprehensive solutions, we aim to help you stay up-to-date on the latest news surrounding Coronavirus and how it's affecting the eCommerce world, as well as the steps you can take for your business.
With news of the Coronavirus, retailers doing business in China have temporarily closed up shop and shifted their focus to eCommerce. In fact, the Chinese eCommerce giant JD.com announced the creation of 35,000 jobs for those who have been unable to work due to the restrictions put into place as a result of the coronavirus outbreak.
Not all businesses are feeling the impact of the Coronavirus, however. There are some industries–such as the online gaming industry and live streaming and social networking services–that might benefit.
"Some sectors might actually benefit from the coronavirus outbreak as people shift from activities such as movie-watching to online entertainment such as videogames, live streaming and social networking," reports Barron's. 
On the other hand, the anxiety surrounding the Coronavirus has prompted heightened awareness of safety measures and precautions by the general public. This has resulted in an increase in the amount of consumers purchasing N95 respirators on Amazon. The skyrocketing number of masks has even upped Amazon's sales ranks.
Shipping and Transportation Delays
Several companies and retailers rely on China for manufacturing, transporting goods, and other services.
International shipping has also been affected due to the Coronavirus, thus affecting timely product delivery and causing product shortages for some online retailers.
Some of the issues due to the Coronavirus include reduced air freight and suspended airline services to and from Mainland China, as well as delays to global mail.
China represents the U.S. 's third-largest trading partner with an estimated $516 billion in goods that are traded between the two countries annually.
The bulk of supply chain shipments comes from ocean freight, and many of the world's goods are shipped via sea. With restrictions and quarantines in place, this has affected timely product delivery to consumers.
At this time, many experts recommend that retailers who are doing business in China may need to figure out their supply chains and put more of an emphasis on ecommerce until the global health emergency subsides.
Industries Affected by Coronavirus 
Several industries have been affected by the economic repercussions of the Coronavirus. The outbreak has led to product and inventory shortages, transport route halts, factory production closures in China, and general changes to eCommerce operations or temporary product launch halts.
As the Coronavirus continues to spread, as many as 13 retail stocks continue to be affected by steep losses, according to Market Insider. These retailers include Nike Inc, Estee Lauder Companies, GAP Inc, Ralph Lauren Corp, and more.
The world's biggest online retailer, Amazon, relies on the flow of goods between the U.S. and China. It is also being impacted by the Coronavirus, according to Fox Business. Amazon recently sent an email to brands expressing their urgency and concern of having enough of an inventory flow for their highly anticipated Prime Day, a sales event celebrating Amazon's 20th anniversary.
In general, the US industries hit hardest by the effects of Coronavirus include the following: Travel and tourism, oil, global delivery, entertainment, technology, automobiles, food, and clothing and luxury.
Coronavirus Impact to the Tech Sector 
The Coronavirus is also starting to impact the technology sector including large companies such as Apple, Amazon, and Facebook.
Apple recently released a press release and update regarding investor updates in the midst of the Coronavirus. They scaled back on meeting their initial revenue guidance due to the temporary constrain of the worldwide iPhone supply, as well as the demand of Apple products in China being affected. Apple's stores in China, as well as many partner stores, have also been closed, and the stores that are open have also been operating at reduced hours, according to Apple's press release.
According to Moneywise, Apple has temporarily closed down 42 of its stores in mainland China including its corporate offices. As a result, the Coronavirus could affect Apple shipping significantly fewer iPhones.
Apple reassured its customers that they are working closely with suppliers and public health experts and explained that these iPhone supply shortages will "temporarily affect revenues worldwide."
The eCommerce operation of Alibaba—a Chinese multinational technology company that specializes in eCommerce, retail, Internet, and technology–is also being affected by the disruption of the Coronavirus due to the coronavirus outbreak preventing employees from processing and delivering orders.
How will Coronavirus affect eCommerce? 
The Coronavirus has also affected American eCommerce gameboard companies such as Renegade Game Studios, according to Bloomberg. The much-anticipated release of some of the company's board games has been pushed back due to the cut back on manufacturing operations for the board games in China.
Due to the closing of various factories in China or scaled back operations of brick-and-mortar operations from US retail stores in China, many eCommerce and luxury and sports clothing companies are taking a hit. For instance, Nike shut down half of its stores in China and the sports apparel company Under Armour mentioned that its revenues could take a massive hit in sales. Other luxury brands have also raised concerns about the impact of reduced sales due to the outbreak.
How to Address the Impact of Coronavirus on your eCommerce Business 
There are many steps you can take to safeguard and prevent disruption to your eCommerce business during the outbreak. Be sure to monitor the shipping and transportation situation and have open communication with your suppliers. Check in to better understand the situation and possible delays.
Ensure you understand what specific areas have been quarantined, whether certain factories have been shut down, and if this could impact your eCommerce operations. Make sure you understand some of the regulations currently put in place.
Consider increasing your inventory as a precaution due to expected delays, and also send out a notice to customers that might be affected due to delays in shipments and inventory. Make sure you consider all scenarios such as your supplier being possibly closed for a longer duration of time. It's a good idea to expand options and look into multiple suppliers as well.
As an eCommerce agency, our thoughts are with those that have been affected by the Coronavirus. We continue to monitor the situation to bring awareness and help our eCommerce clients better understand the changes and necessary steps to come.
If you are an eCommerce business affected, we'd like to hear from you. If you are dealing with supply chain issues, be sure to communicate with customers and clients about possible delays your company may face.
Sources:
https://digiday.com/marketing/coronavirus-outbreak-grinds-e-commerce-operations-buckle-increased-pressure/ 
https://www.vox.com/recode/2020/2/20/21145803/coronavirus-impacting-big-tech-business-apple-amazon-facebook-big-tech-impacted
https://nrf.com/blog/us-retailers-are-taking-steps-prepare-impact-coronavirus
https://www.easyship.com/blog/how-coronavirus-affects-shipping
https://abel-finance.com/coronavirus-outbreak-ecommerce-business/