February 24, 2021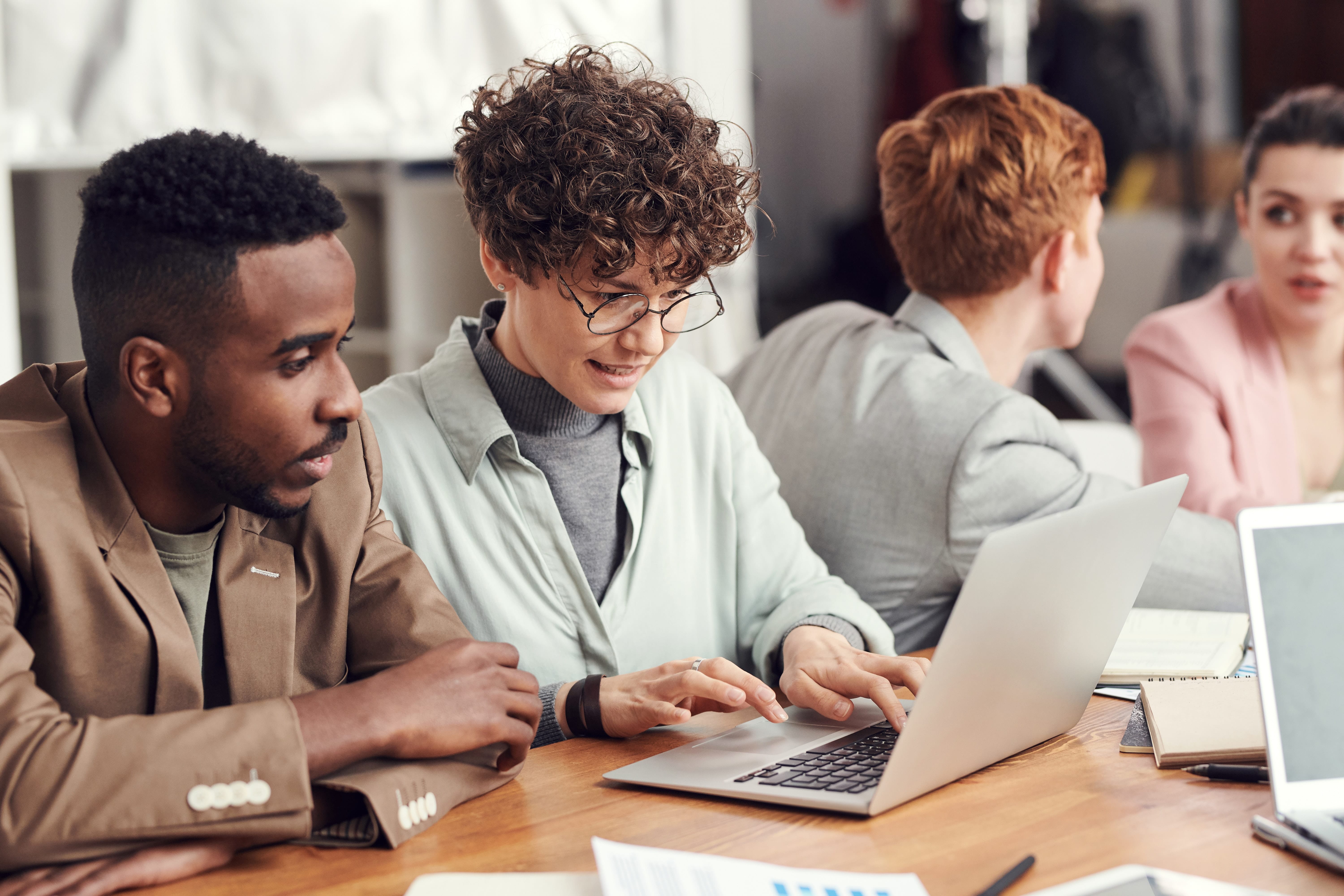 What to Do When Upgrading to Shopify Plus
If you've recently upgraded your eCommerce store to Shopify Plus, congrats! You've made it! Besides signing up for the New from Shopify Plus newsletter and taking courses on Shopify Plus Academy, there are a few other things you can do to make the most of your upgrade. You'll also get priority support and a dedicated account manager from Shopify, so be sure to lean on them if you ever have questions.
Customize Your Checkout
With the Scripts Editor, you can customize your checkout to easily update the feel and look. Thanks to Shopify Scripts, your checkout process can also be streamlined to include things like automated discounts and promotions, precalculated shipping costs, and free shipping thresholds. You can use one of Shopify's already created templates – organized by line items, shipping rates, and payment gateways – to get started.
Improving your store's checkout experience will give your customers convenience and help with store conversions.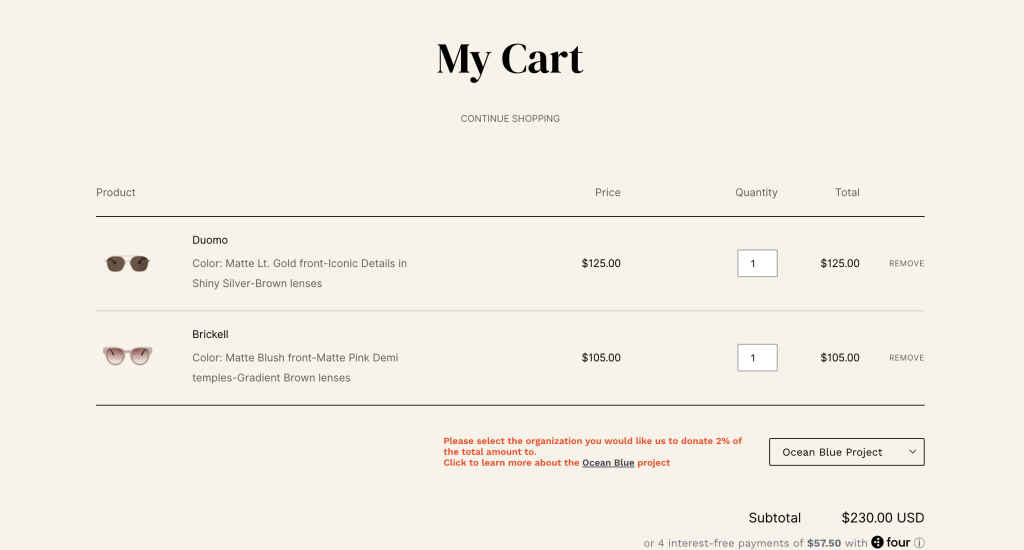 Connect your Business Tools
Turn tasks into automations with Shopify Flow, so you can get more done in less time by reducing manual tasks. Flow integrates with Slack, Email, and HTTP Requests, and is only available to Shopify Plus customers. You can start by using a pre-designed template, or with a visual builder to customize your workflow. Here are a few areas you can automate:
Buyer experience – Create support tickets and track negative product reviews
Customer management – Tag customers based on their purchase behavior, organize customers by spend-tiers, and track customers who order samples or refund items
Inventory and merchandising – Get notifications of low stock products and hide products based on inventory levels
Risk management – Cancel or restock high risk orders
Order management – Manage international orders by having them added to a spreadsheet
Loyalty & retention – Reward loyalty points and create an email sequence to win back customers who are at risk
Promotions – Add a free gift to select orders and send a discount code via text
Schedule and Monitor Sales, Releases, and Content Changes
With Launchpad, a scheduling tool that's only available with Shopify Plus, you can now schedule and monitor sales, releases, and content changes. It's a free, simple way to modify your Shopify store within your admin, and also integrates with Shopify Scripts to:
Easily select, publish, and update inventory for your sale
Create a collection discount when your sale begins, without requiring code
Build a theme to showcase sale products within a campaign to better drive conversions
Write line-item scripts to automatically give free shipping for orders over $100
Track customer refunds on orders over $100
Real-time tracking to better understand customer behavior during events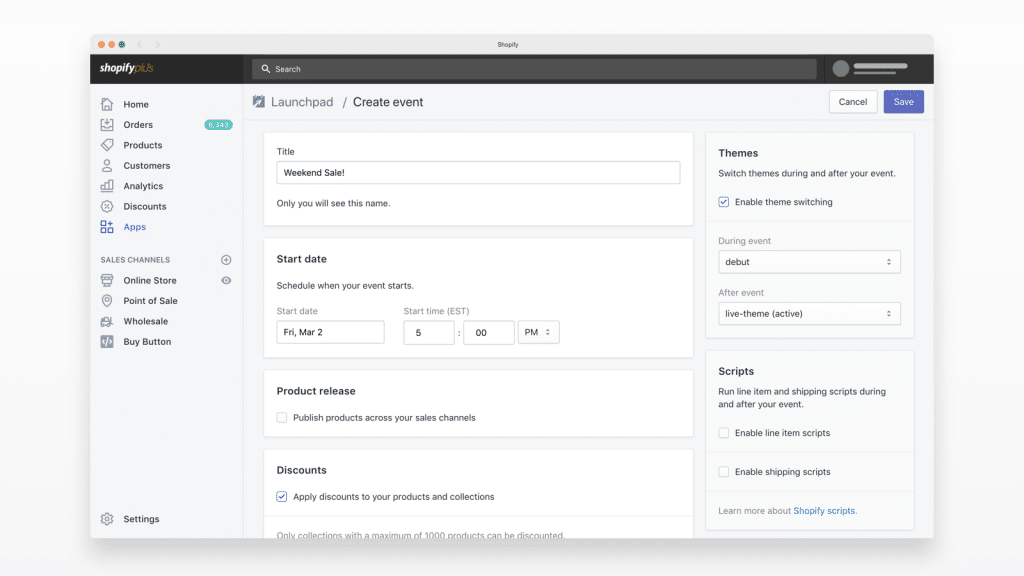 Reach B2B and Wholesale Customers
Now with Shopify Plus, you can expand into B2B and wholesale markets. Or, if you're already there with your business, you can now more easily keep track of things by setting up a responsive wholesale store. For high volume orders, you can also create custom pricing, discounts, and volume-based pricing for select groups or customers. Shopify Plus is built for scale, with automations all in one place.
Lean on Your Dedicated Support Team
Shopify Plus' merchant success program gives you expert strategy and support to grow your business. Industry experts, partners, and resources are readily available to you at all times, and the Shopify support team is always there to help. If you need assistance with technical issues, integrations, or anything business related you can also reach out to your dedicated account manager for guidance.
Interested in working with Absolute Web?
Learn more about our experience, brands we work with, or contact us today!
Sources:
https://enterprise.plus.shopify.com/plus-newsletter-registration.html?utm_source=blog&utm_medium=plus-website&utm_content=0&utm_campaign=plus-newsletter-registration
https://acceleration.shopify.com/login
https://help.shopify.com/en/manual/checkout-settings/script-editor
https://themeisle.com/blog/shopify-vs-shopify-plus-differences/
https://apps.shopify.com/launchpad
https://www.shopify.com/enterprise/upgrade-to-shopify-plus#shopify-support
https://www.shopify.com/plus/solutions/b2b-ecommerce
https://www.shopify.com/plus/services/merchant-success