March 13, 2020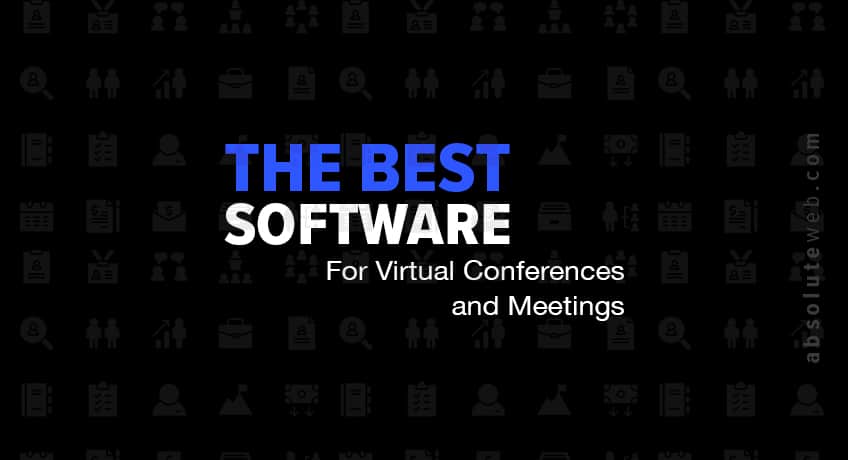 The Best Software for Virtual Conferences and Meetings
With news surrounding the COVID-19 outbreak, several small and large-scaled ecommerce, digital marketing, and other industry-specific conferences have canceled in-person events and instead, launched virtual or online conferences and events as a precautionary public health measure.
COVID-19 has also impacted higher education institutions, with many rethinking the way content can be taught in the classroom by gearing up for remote or virtual classroom learning. There are even some screen share and video recording software programs such as Loom that are removing recording limits, cutting prices, and making their features free for teachers and students at schools, universities or other educational institutions amid news of the outbreak and demand for user-friendly remote conferencing solutions.
With more in-person conferences and events going virtual for public health reasons, we can expect to see more of a demand for more cost-effective, convenient virtual conference and meeting software solutions.
Virtual conferences provide value and offer a great opportunity for organizations and companies to showcase their talents and expertise. The options are endless, as virtual conferencing can open up doors and help organizations connect with other peers globally, through a virtual space.
If you're thinking of working remotely from home or hosting your own virtual conferences and events, we've put together a helpful list of exceptional and popular software that supports free or low-cost virtual conferences and meetings. (Scroll through the entire blog post for a list of tips to make your virtual conference or meeting truly shine).
List of Software for Virtual Conferencing and Meetings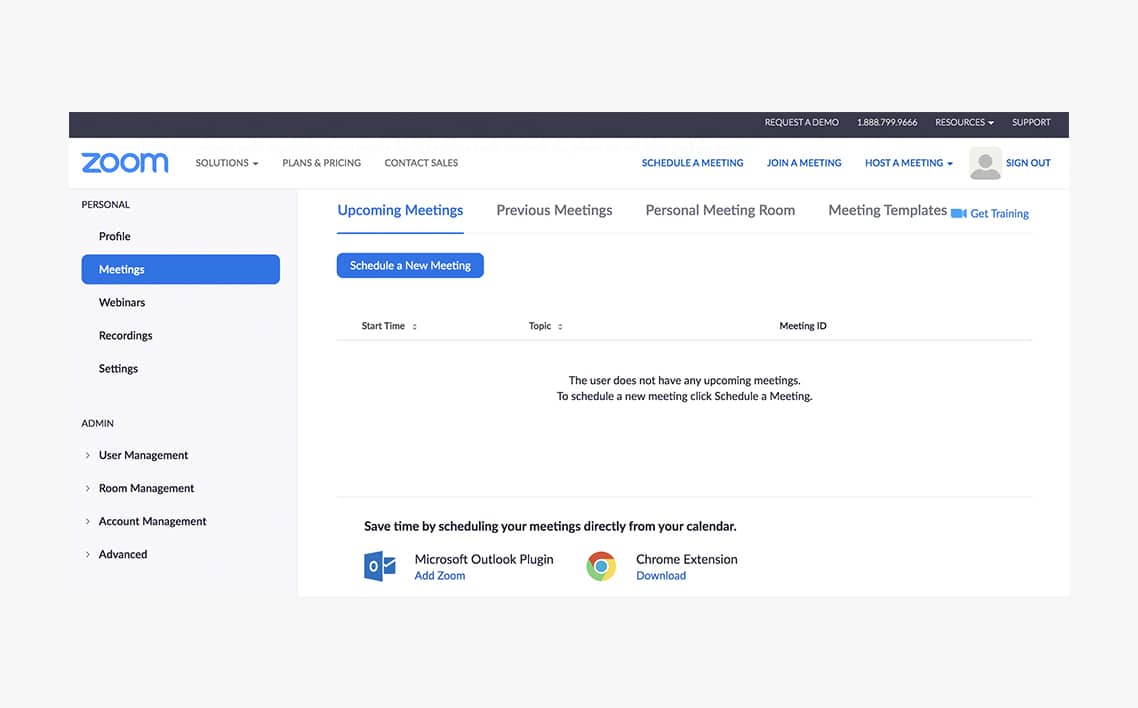 According to the Okta 2020 Businesses at Work Report, Zoom is ranked as the "Top Video Conferencing App" and is available in 18 countries and territories. Zoom provides modernized and simplified video conferencing and messaging across any device. This means that you can start a video conference from your smartphone or any other device, at your convenience.
Zoom also provides clear, HD video and audio performance as well as support for up to 1,000 video participants and up to 49 videos on the screen. This software also allows you to seamlessly join meetings, share multiple screens, and show notes so that all participants on the call can see it. You can also share a Zoom link with other people, and they don't have to be a user in order to access it. Their video webinars also allow participants to conduct large online events with video, audio, and screen sharing for up to 100 video participants and 10,000 attendees.
If you've had a tough time note-taking while participating in a conference, worry no more. Zoom has a built-in record button that allows you to record your meetings in real-time. When the meeting is over, you can also download the file and listen to it again in case you missed any major points from the meeting. There is also a streamlined chat feature and the software is seamless in design across desktop and mobile.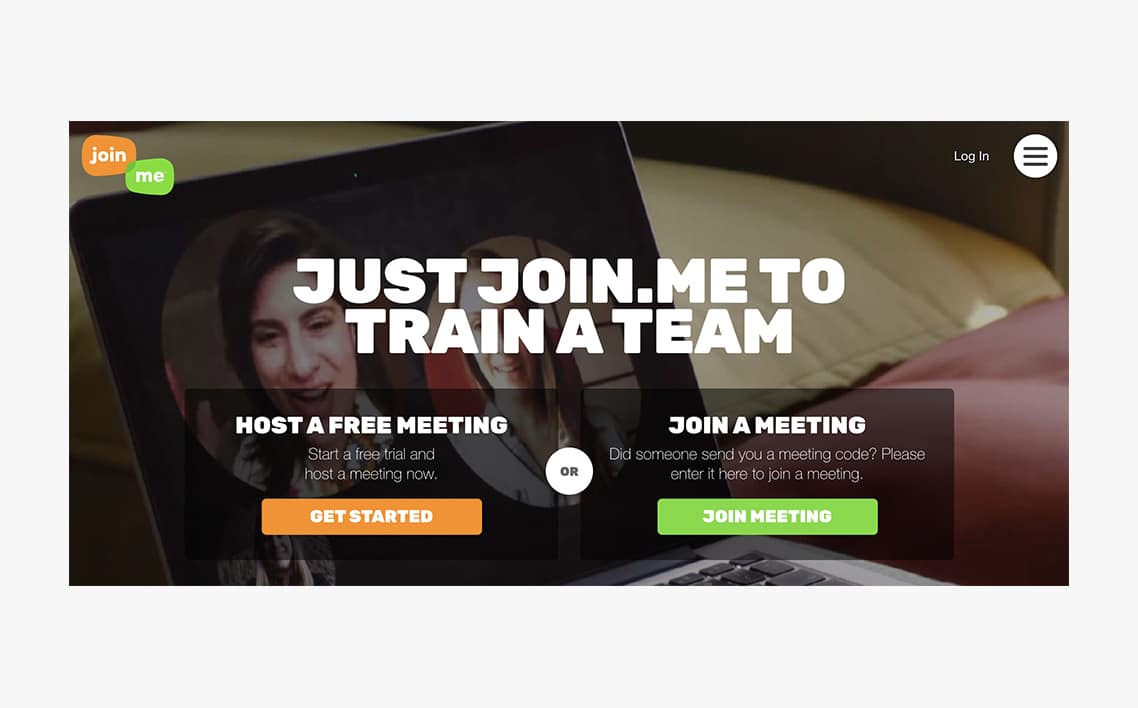 Join.Me provides user-friendly conference and meeting solutions with an emphasis on personalization and better audio and easy click screen sharing. It is a web-based collaboration software application intended for screen-sharing purposes and online meetings.
This software provides a free trial and allows users to host a meeting or send a meeting code to attendees. After the free trial period, the pricing ranges in tier from $10-30 which features such as unlimited length and number of meetings, toll-free numbers, webcam streams, no time limits, and more. This software gets the vote for being one of the most efficient and easy to learn programs that help organizations and smaller groups stay focused and productive in the virtual space.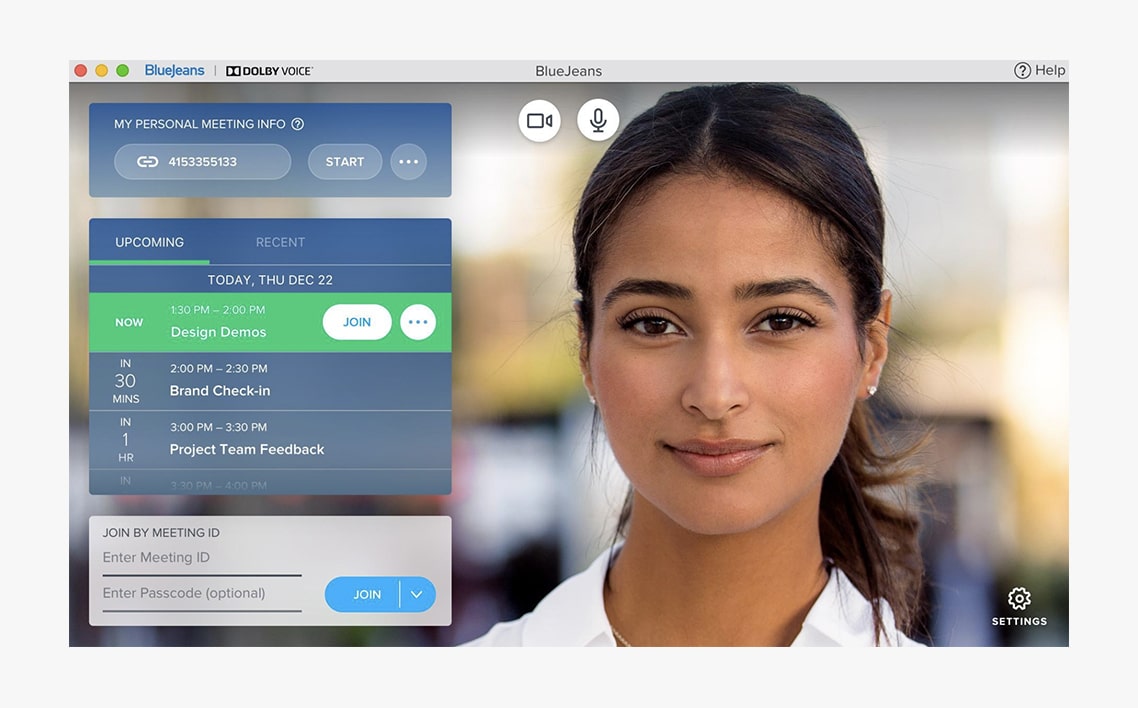 BlueJeans is the world's leader in cloud video conferencing. You can easily and securely hold live video calls, webinars, conference calls, and online meetings with the touch of a button. Sound quality is often a deciding factor for choosing virtual conferencing software. BlueJeans is equipped with Dolby Voice, powerful and breakthrough technology for audio, video, and web conferencing needs that provide an exceptional meeting experience wherever you are.
This program provides meeting highlights and transcription services along with analytics, live meeting controls, and seamless design to connect via any device or platform. You can try the software for free, and if you love it, you can go for their Meetings Service Plans which range from $12.49 and up a month.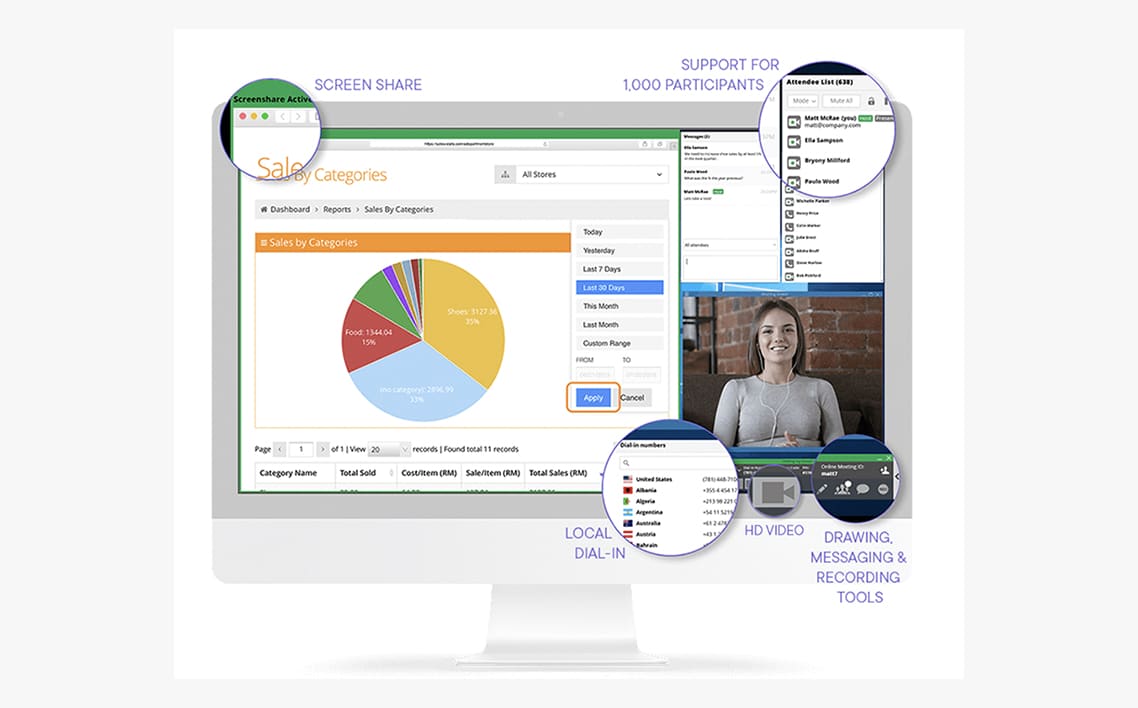 If you plan to make use of virtual conferencing and meeting software often, StartMeeting provides easy-to-use, unlimited collaboration solutions for $12.95 a month after a free 30-day trial.
This particular software and audio conferencing network is the "second largest by call volume" that can tackle any meeting size. StartMeeting helps boost productivity with optimized features to help you collaborate with your team. It can also connect with up to 1,000 participants for reliable video and audio connection and screen sharing capabilities on any device.
Since 2001, StartMeeting has been at the "forefront of the conference call industry," and invented the first HD conferencing bridge. Over the years, the developed a system to support more than 200 participants on a call and have since helped change the virtual conferencing industry for the better.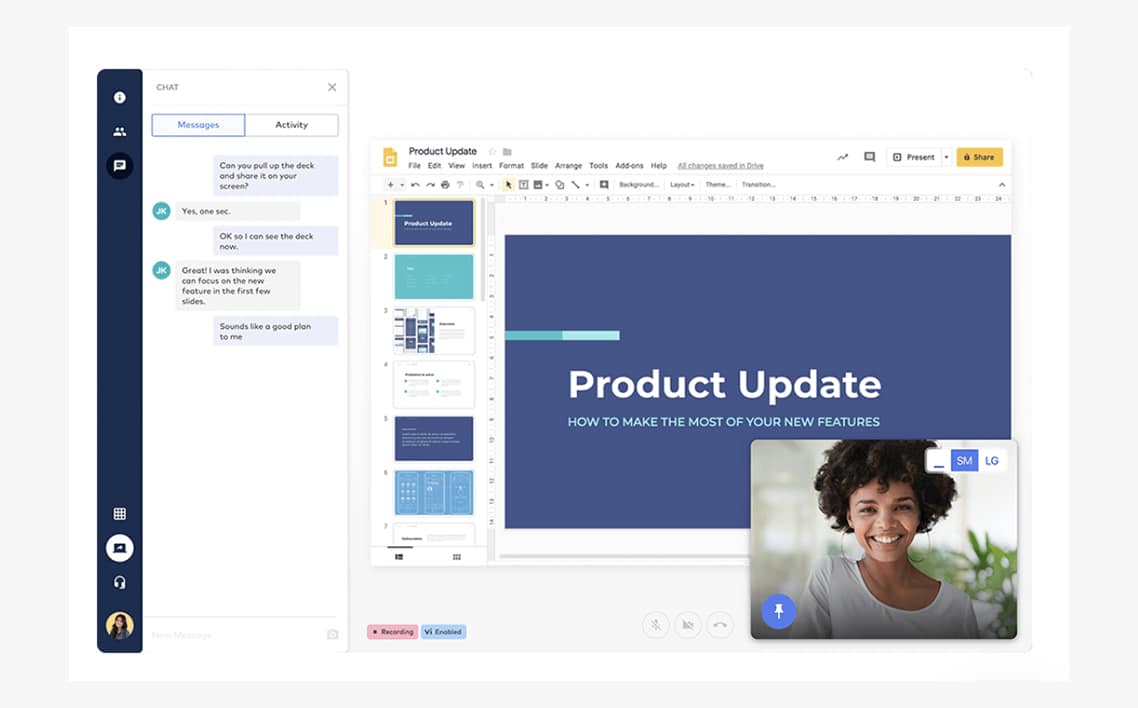 UberConference is intended for web conferences and online meetings. The best part of this software is that it integrates with Dialpad. For $15 a month, this service provides built-in AI technology for an accurate transcript at the end of your sessions, as well as personalized video conferencing, and no forced downloads or required PINs to access the conference.
UberConference also provides screen sharing to help enhance and help all attendees stay on the same page. Their Dialpad communications platform also puts voice, video, messaging, and meetings on all of your devices and helps integrate with productivity apps that you use on a daily basis. Their Dialpad will call you, so you don't have to worry about dialing in again. If you've ever entered a virtual conference or meeting where there was noise in the background, the interface helps you mute a caller or even dial-in another person mid-call.
Some fun added features that make virtual conferencing and meetings fun again includes their customized hold music that gets you pumped for the meeting while you wait for others to join the call.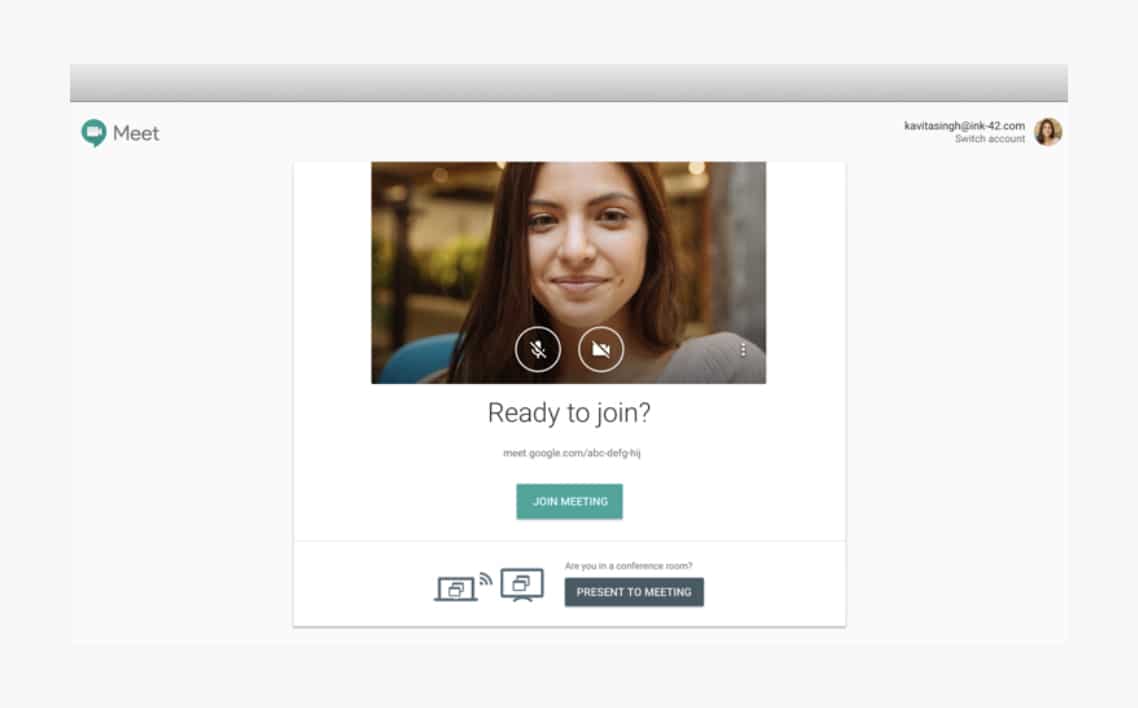 Google Meet is an innovative video conferencing app that is a great tool for businesses of all sizes, and for connecting with remote workers. Stay productive by setting up a meeting and simply sharing a link without worrying whether your colleagues have downloaded an app or have the right plug-ins to join the call.
The person organizing the Google Meet session can share what is on their screen with anyone on a particular call, and they also have the option of muting or turning off their video during the meeting.
Anyone who has a Google account can link up and join Google Meet. There are also different tiers for pricing if your business expects to use more virtual conferencing solutions. Before you enter the virtual meeting, there will be a customized meeting code that you will need to enter. Some of the advantages of Google Meet is that there are additional features and access to G Suite programs and a sophisticated video conferencing system. Google Meet is fully integrated with G Suite, so individuals can join meetings directly from a Calendar event or email invite.
Tips for Hosting Successful Meetings, Webinars, and Virtual Conferences 
Now, you have the right software, but you want to know how to launch a successful virtual conference or meeting that is both valuable and informative to your audiences.
Hosting a virtual conference can be a herculean task, but with the proper tools and planning in place, you can be sure to host a successful and productive one.
Once you have the main content pointers for your virtual conference as well as the date and time in place, it's important to market your virtual conference well in advance so that attendees can be sure to schedule it in their Google Calendars. Consider inviting presenters, sponsors, exhibitors, or individuals who have a stake in the conference, or could benefit from the material from the conference. Be sure to utilize social media platforms including Linkedin, to tap into prospective attendees who might benefit from the conference or webinar. An email blast might also be a great idea.
Putting a virtual conference has the added benefit of convenience and expanding to a global or larger audience in a virtual space. You can connect and expand your reach while promoting your organization's mission statement.
You also get to build a reputation as experts in your respective industry field, while providing online content that resonates with others or offers a different perspective. A virtual conference also gives you a chance to stop, pause, and record the entire event so that you can continue to market the talk or use it as feedback or an opportunity to showcase it to others who might have missed the talk.
Thinking of launching a virtual conference? We hope this guide has helped you think about some of the innovative ways you can showcase your organization/company's skills while taking advantage of software solutions to support virtual conferencing and meetings.