December 8, 2015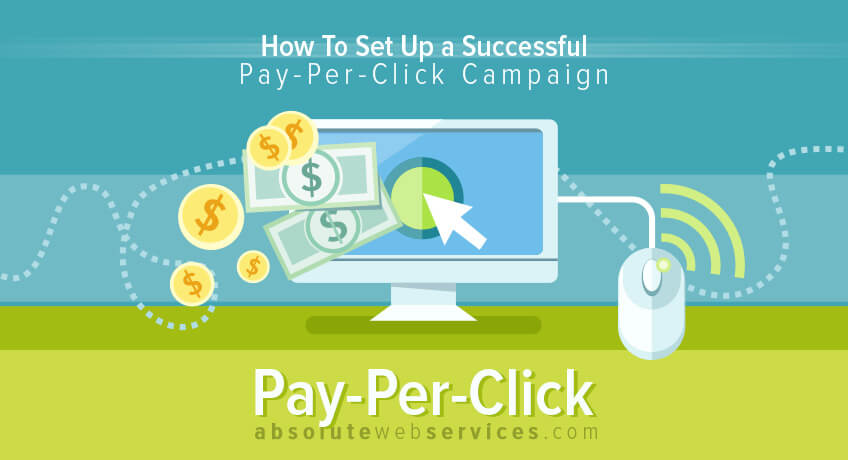 Setup a Successful Pay-Per-Click Campaign
Pay-Per-Click Campaign
"You get what you pay for" and with pay per click advertising, it's never been more true. PPC advertising involves paying for placement on search engines, which is why it's also commonly referred to as search engine marketing. Pay per click marketing involves paying for advertising placement on search engines, advertising networks and other websites. You only pay when a user clicks your PPC advertising, "landing" them on your web site.Make your career as a search engine marketer easier by learning the basics of building a successful pay-per-click campaign. This program generates revenue by intentionally targeting consumers who are using search engines like Bing and Google to find information.
What Consumers Want
Consumers are not necessarily looking for products or services when they begin their search, but, as they are presented with information that matches their search phrases, they may be converted into buyers. This whole process happens without consumers having to think much about the actions they are taking when they type in a search phrase in Google.Keys to a Great Campaign
A good PPC campaign involves three main components: research on the appropriate keywords to use, grouping those words together and organizing them effectively into rich content, and creating and managing ad groups. If you create a keyword-rich ad campaign and build Google AdWords manually, you could lose a lot of time. It takes too long to see the results. If you choose phrases manually and then place them in targeted content and wait for customers to click on them, you will have content sitting out there not generating revenue.
Enable Ad Extensions
There are a number of different types of ad extension available to advertisers. Using these extensions have been proven to quickly send visitors to the information they're looking for.Traditional extensions include call, location, product, and social extensions as well as site links. Recently, Google has introduced enhanced campaigns, which allow you to add app extensions, dynamic search ad extensions and offer extensions.Google strongly promotes the use of these extensions. For example, Google claims that sitelinks can improve CTR by up to 30%.

Partner With a PPC Company
The alternative is hiring a trusted PPC company that has effectively developed appropriate keyword management strategies for your online business. You avoid the cumbersome task of manually building a search engine marketing campaign. A good company will help you focus on building a strong keyword taxonomy. This is not built on just what your research on Google's Keyword Tool can produce.
Forget Spreadsheets
By partnering with a PPC management provider, you eliminate the need to keep lists of keyword phrases and track their effectiveness in attracting traffic to your website. Forget about keyword spreadsheets. The entire process of PPC management is automated for you.
Landing Pages
Keywords and copy may lead a horse to water, but PPC advertising landing pages are designed to make it drink. When visitors arrive at a landing page that supports the specific content of your PPC advertisement, consumer confidence – in your product and in your brand — soars. Customized pay per click landing pages give customers what they need without the hassle of going through your home page. This enhanced user experience typically leads to increased sales conversion and return on investment for your pay per click marketing campaign.
Learn more on how to optimize your landing pages
here
.