January 25, 2022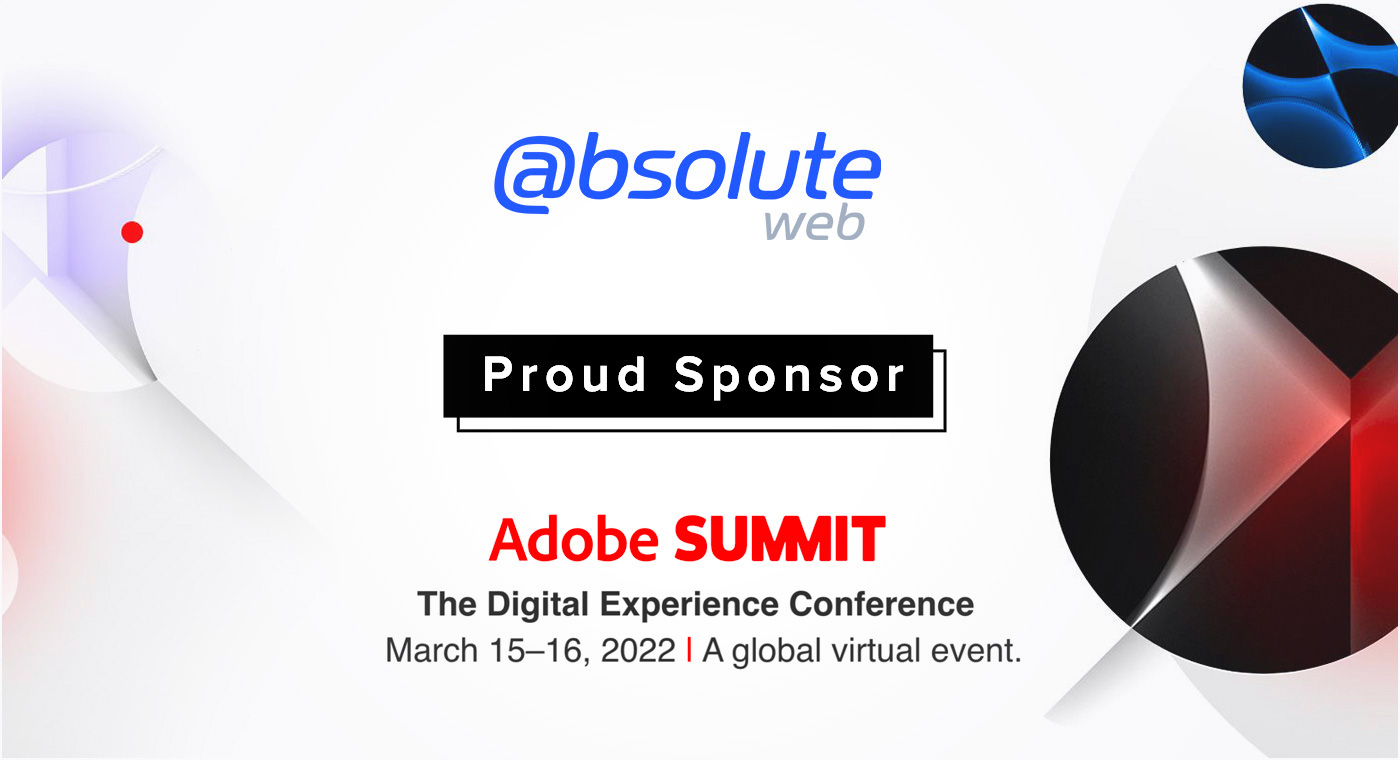 Sponsoring at Adobe Summit 2022
Absolute Web is proud to announce sponsorship at the annual Adobe Summit, taking place on March 15-16, being a global virtual eCommerce event.
Adobe Summit 2022 will include more than 200 sessions, interactive training workshops, and a variety of virtual learning opportunities. Keynote addresses from Shantanu Narayan, Chairman, President, and CEO, and Anil Chakravarthy, President of Adobe's digital experience business will focus on high-level themes and topics impacting Experience Makers today.
Day two will wrap with Sneaks, an attendee favorite featuring the latest innovations emerging from Adobe's product development labs. Last year's Sneaks was hosted by Emmy Award-winning writer and actor Dan Levy. Previous hosts have included Mindy Kaling, Tiffany Hadish, and Kate McKinnon.
To read more about the event:
Adobe Blog
To get your ticket:
Register For Free