June 25, 2011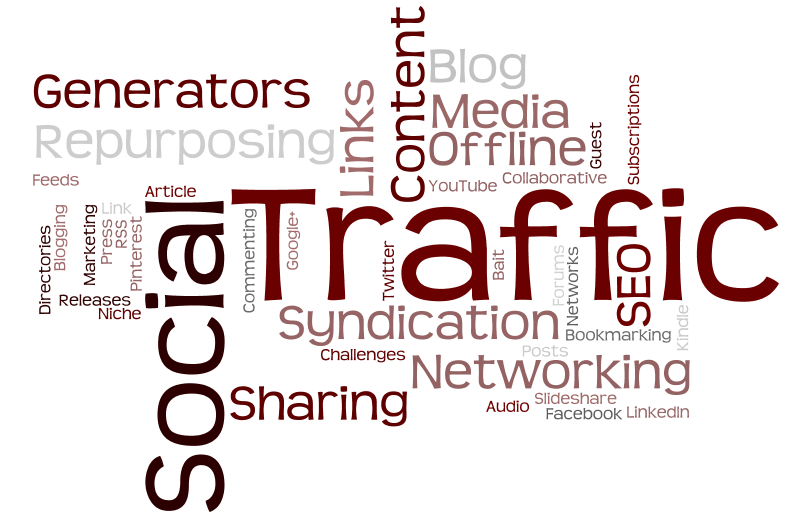 5 Unconventional and Overlooked Ways To Promote Your Website
When it comes to promoting your blog, the first instinct is to look at different ways to promote it on the internet.
But there are other ways to utilize promotion including offline marketing that are often overlooked. Here are some ways that you can use to get the word out there about your blog and hopefully increase your traffic and page views.
5 Ways To Get Traffic To Your Website:
1. First Things first, tell everyone that you know about your blog.
Word of mouth is and will always be the best and cheapest (FREE) form of advertising EVER. Today the technical, 'cooler' term for this is Viral Marketing.
It's good to get feedback on anything that may be wrong with your blog and ask about how it can be improved.
Your friends probably have similar interests to you and if they like the blog ask them to keep reading and to 'like' you on Facebook and follow you on other social media.
You could ask them to tell one of their friends and start a referral system. You never know where it may lead.
2. Post the URL for your blog on free message boards in places like Starbucks, small cafe's, bookstores, office building message boards, college campuses etc.
People are always checking out the boards looking for something new and interesting.
You can also take it a step further and write your URL on a sticky note and leave it behind on coffee tables.
3. Car magnets or Bumper stickers.
If you can come up with something that is catchy enough and has a bit of mystery to it, your bumper stickers could really generate some great BUZZ for your business.
If you want to take it a step further print out extra's and you can ask some of your friends or family to place it on their cars.
You can have a few car magnets and bumper stickers printed up for under $150.
4. Clothing –Yes clothing.
How many times do you wear a shirt or cap with someone else's logo on it. Nike, Guess, what ever the company, it is that is advertising a product or business and not your own.
It costs very little to print up a few caps or t-shirts that have your blog or your website URL and then wear them and give them away to friends and family.
5. Flyers:
This is probably the most cost effective ways of promoting your website.
Have a few simple flyer's created with a strong headline and your website URL on it and leave them EVERYWHERE!
You can even pay a high school or college kid to blast a few parking lots or college campuses with your flyers.
Be careful though as some cities have codes against this and it may get you in trouble.
You can have 2×4 business card size flyers printed up for about $79-$100 for 5,000 cards
Thinking this way is along the lines of branding. All your business cards and anything else that you can think of should have your blog URL.
If you don't have cards print some up, even if it only contains your blog address and one headline it is a quick and easy way to pass your blog address onto someone without having to scramble for a pen to write it down. For more pointers just visit https://www.absoluteweb.com