October 21, 2016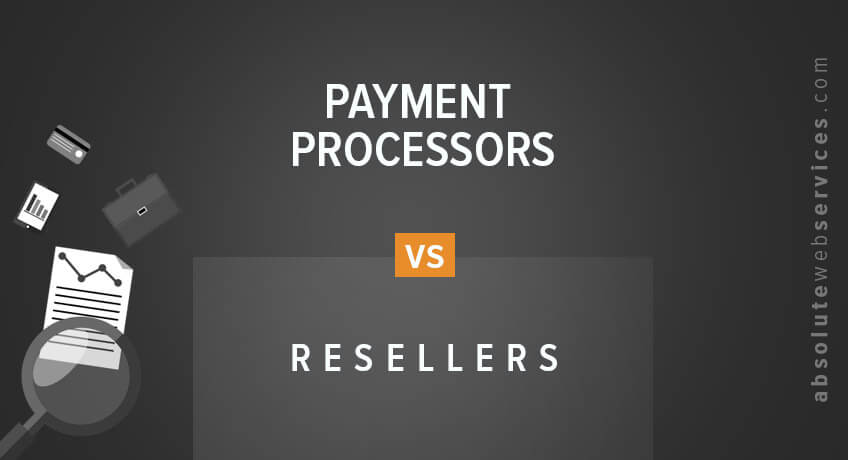 Payment Processors vs Resellers
When it comes to credit card processing it can sometimes be tough to decide between either a payment processor or a reseller. One isn't superior to the other and they both have their advantages which can be reviewed on a case by case basis.
There are resellers scattered all over the country and options are endless. As far as payment processors go there are not nearly as many as there are resellers. Some of the more popular payment processors include Host Merchant Services, Payline Data, CDG Commerce, and Dharma Merchant Services.
Some might argue that it is a better idea to go directly through a payment processor, but this isn't always the case. Both have their advantages as well as disadvantages and can suit different people.
---
Payment Processors
Advantages:
Pricing typically lower
Can typically be less salesy
Disadvantages:
Usually limited by policies
Usually have more set guidelines
---
Resellers
Advantages:
More competition
More flexibility
Disadvantages:
Pricing typically higher
Can typically be more salesy
---
Different payment processors are more beneficial for different reasons. Here are a few processors that might be most beneficial for you depending on what your current situation is.
This is a payment processor that goes above and beyond with the services it provides! Host Merchant Services provides web hosting, online marketing tools, shopping cart integration, and much more. This company has nothing, but good ratings from customers who have used their services and is highly recommended.
Another exceptional payment processor, Payline provides an online payment gateway along with shopping cart integration. Payline tends to have very good pricing compared to the competition. The company uses monthly fees that are very reasonable. On top of pricing Payline has very good customer service ratings and customers also tend to have very good things to say.
This option includes AVS, recurring billing, hosted payment pages and more. Boasting the largest list of ecommerce features CDG Commerce is very popular for ecommerce websites. Also with a very good reputation based on good ratings what's not to like about CDG?
This option includes an online payment gateway, virtual terminal, Quickbooks integration and much more. The company is very socially conscious and takes part in a large amount of community outreach. Dharma donates money to non-profit organizations every year which is not something you see every day!
---
Our skilled team of web developers and project managers is here to help you every step of the way! We will help you make the decision on using a payment processor or reseller and also help you choose the one that will be most effective for your website.