December 13, 2013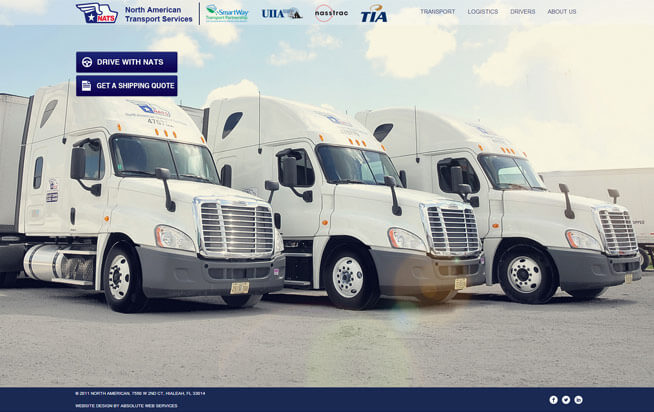 North American Transport Services: Miami Transportation Website Design
North American Transport Services is the premier South Florida logistics services provider. Our Miami web design team discussed with NATS how to create a transportation website that met their needs and appealed to their audience. Since freight transport is their focus with 200 tractors and 350 trailers, the Absolute Web Services design team featured their state-of-the-art line on each and every page of the website. Check out the new site at nalogistics.com.
North American Transport Services now has a website that draws in potential workers and clients.
Miami Web Design and Navigation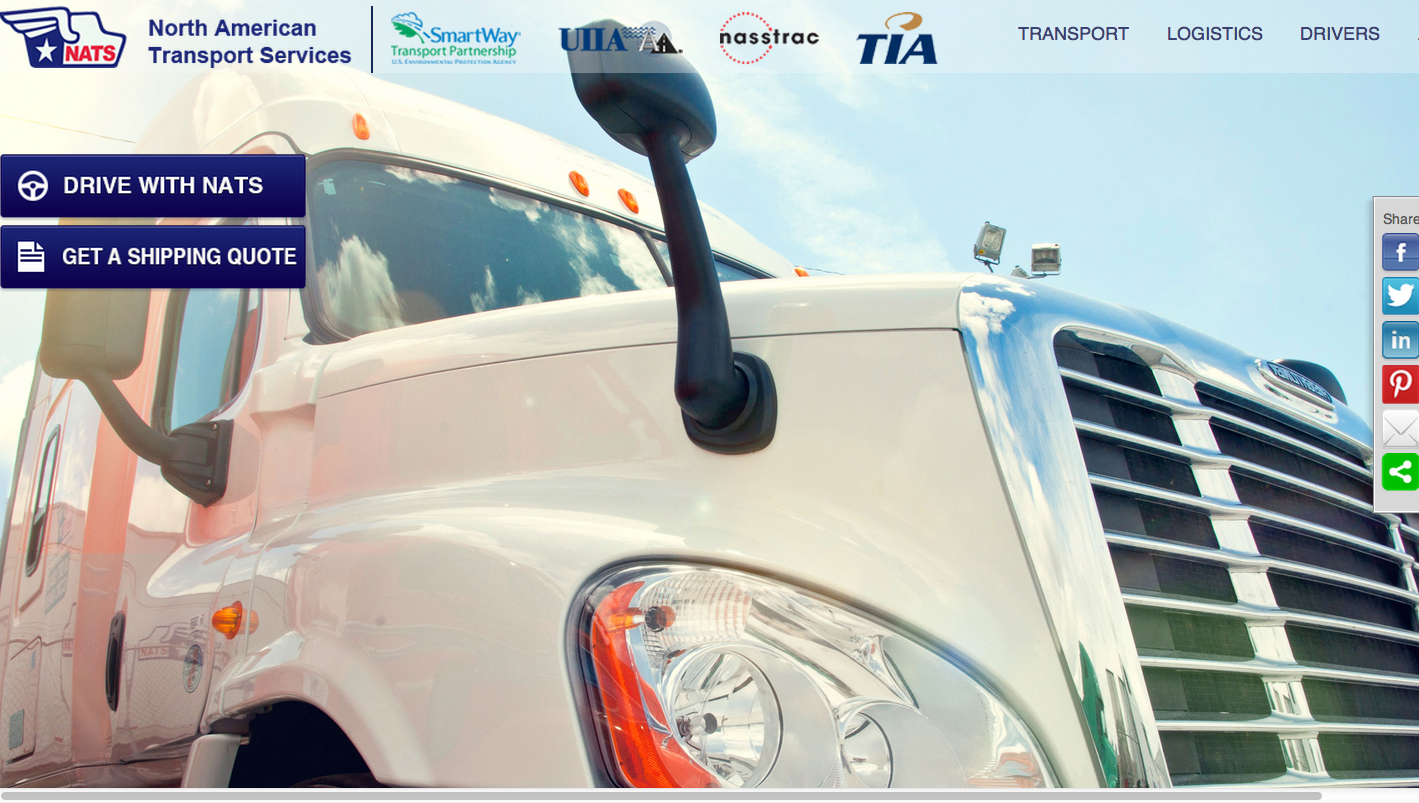 Absolute Web Services worked in conjunction with NATS to create a unique transportation website design solution. With all the services, information, and opportunities North American Transport Services offers, a slimmed down navigational structure was no easy task. Developing a website that is both intuitive to use and simple to navigate is essential in bringing in visitors and keeping them on the site as well.
The Miami web design team at Absolute Web Services developed a site with just four main navigational headers. Every portion of the site is framed into a cloud-like banner that also contains some of the many affiliations NATS is a part of. Each page on the website puts the team of drivers in the forefront of the design of the site.
Absolute Web Services creates beautiful websites with a modern, attractive theme customized to client needs. Check out the rest of our portfolio here.
Custom Functions and Integrations
North American Transport Services is the premier logistics services provider not only in South Florida, but across the US. With drivers and trucks that complete large local and cross-country deliveries, NATS is an experienced, successful company that needed a modern, fully-functional website. AWS built in a social sharing bar for a custom way for customers, clients, and potential workers to share and communicate all that NATS has to offer.
Although there is a traditional navigation bar, the Miami web design team at Absolute Web Services also built custom buttons into the homepage of the site. When visiting the website, information for driving with North American Transport Services and getting a quote for shipping is just a click away from the very start. NATS is proud to have the best team of truckers and a website to show it.