October 30, 2011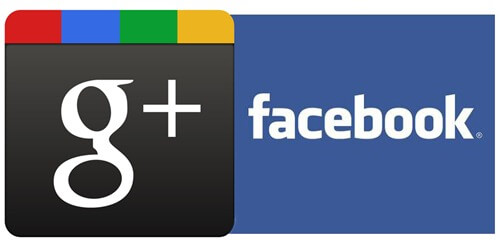 Google+ or Facebook?
It has been several months since Google launched its first attempt to take on Facebook in the social media arena with Google +. Although there are many similarities between the new Google social application and Facebook there are also a few differences.
Although both applications have news feeds and profile pictures which are central to each application, Google differs in that the users friends or contacts are grouped into specific pools or circles chosen by the user as opposed to Facebook where friends are grouped all together. This gives the Google users the added advantage of being able to, for example, keep work friends separate from other social friends.
Using Google +, a user will be able to have access to their own personalized data feed which they can then contribute information to through a tool bar which is across the top of most Google sites. The site will also offer a special video chat option that will allow up to ten people on a conference call.
Photo storage is another option that can be taken up by users where Google will store photos taken on cell phones on its own servers which will allow Google + users to access these photos from any computer that they log into and share them with others .
Google plans to separate itself clearly from Facebook by claiming that it provides a better service all around through its privacy features. Keeping your privacy will supposedly be easier on Google rather than Facebook which has had multiple issues in the past with privacy options.
It is clear that Google wants to gain a foot hold in the social media market place and the will no doubt have one step up in the market due to their popularity in web search and email. But going against Facebook with over 700 million users will not be an easy challenge to overcome.
It is clear that Facebook does feel a potential threat as they unveiled many changes to the interface in previous months including the Timeline feature which caused great displeasure among followers. These actions most definitely point to a Company who is aware of their competition and want to make sure that they don't want to lose their number one position.
For most of us who don't own shares in either company the best option would surely be to have an account with both services and use the best services and features that fit with your life style. Why should you have to pick?