December 19, 2019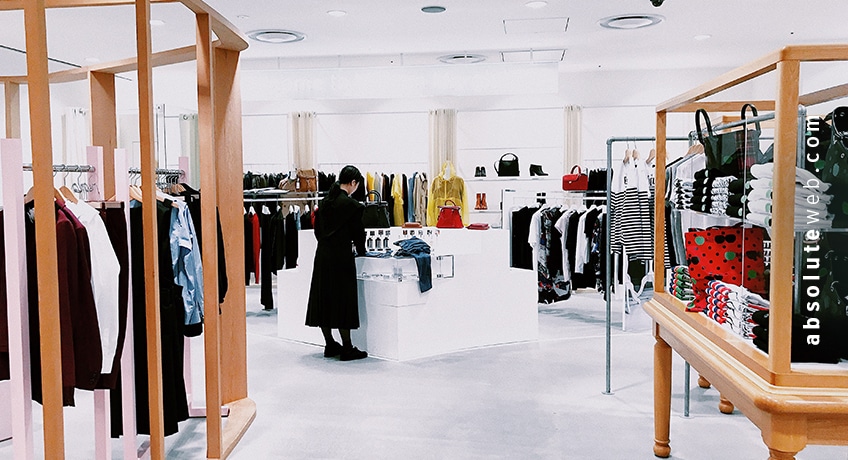 Going 'Phygital' in 2020
Online or IRL? How about both? And how about we call it "Phygital?" So, what is it exactly? Basically, phygital is the blending of physical with digital experiences to create an optimal journey that truly connects the consumer with the brand.
Getting closer to the customer online and in-store is crucial to gain fanship, conversion, and a loyal brand community. Let's just say, for leading brands, 2020 is going to be full of "Phygital" initiatives; and quite frankly, we are SO here for it.
The idea of visiting and making purchases at physical stores isn't quite obsolete or a thing of the past. In fact, most consumers prefer browsing digitally and reading reviews before visiting a physical store and making a purchase. The physical space is just as important as digital browsing, and vice versa. The two need each other to survive in retail and ecommerce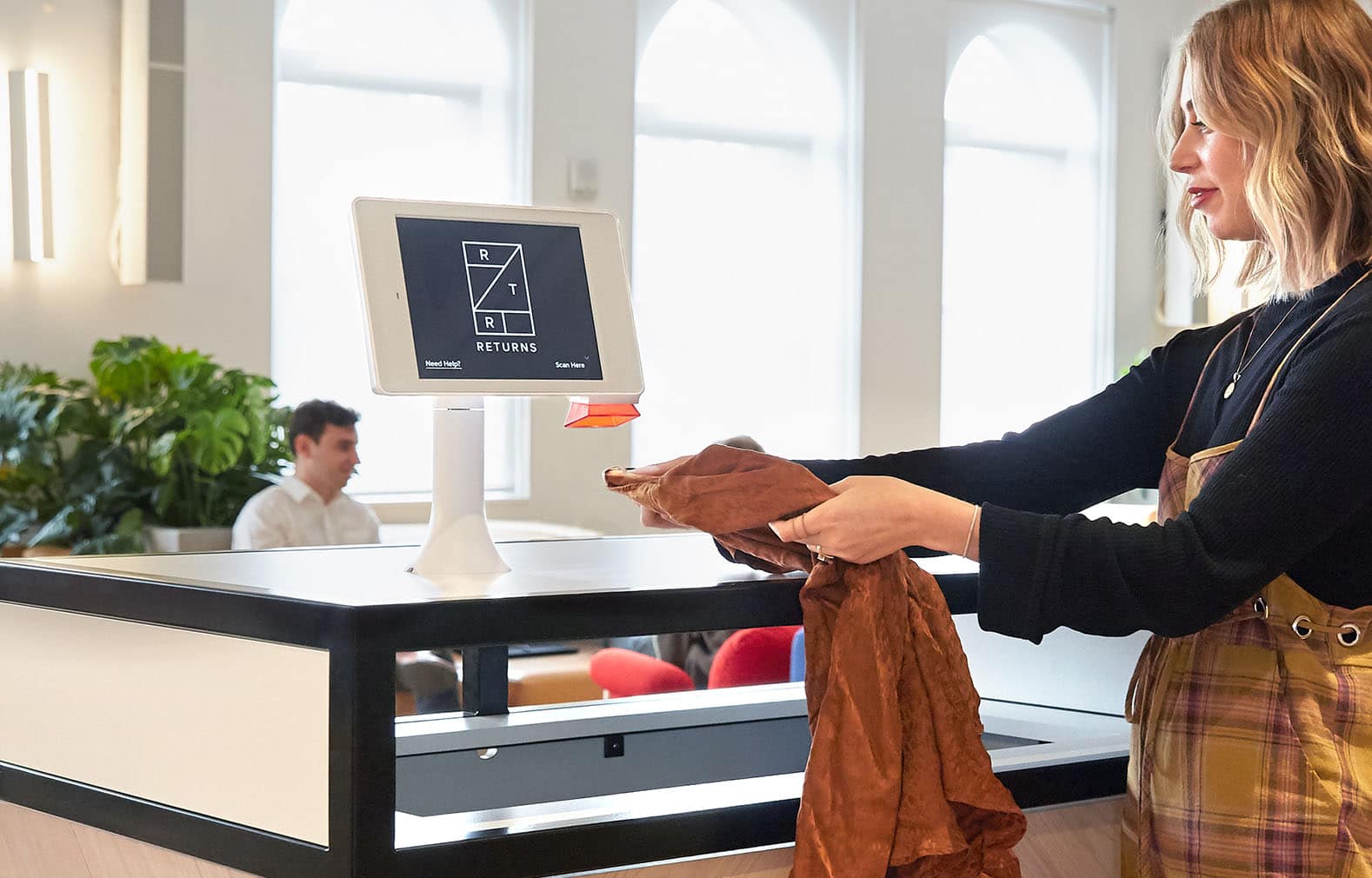 According to statistics, at least 7 out of every 10 internet users will buy and make a purchase online. Most consumers will browse online and make their purchase in a brick-and-mortar, retailer, however. This is why understanding the power of phygital is so important.
User journey is often a phrase thrown around in ecommerce and digital landscapes. It's a priority for the user to have a seamless experience the moment they enter a website that ultimately leads them to check out or to "convert."
This is the same for brick-and-mortar: From the moment you walk in, there's a particular journey and flow that retailers strive to take the customer on, also with the purpose of leading to check-out. However, the new conversation and strategy are more about integrating the online user journey with the physical one.
For example, if your consumer is introduced to a brand at a pop-up shop or retail store, how will their experience continue digitally in the store or after they leave it? Are there interactive elements within the physical experience that present an opportunity for social sharing? Is there a smooth transition from Instagram to the website, or to the pop-up location? Does it feel like a full journey with the brand?
Brands That are Embracing Phygital
Brands like Sephora, Calvin Klein, and Reformation are embracing what it means to go "Phygital" by offering chances for customers to use digital technology to fully experience products and to help them find the right item.
The large beauty chain, Sephora, is combining unique digital browsing experiences with physical retail by installing interactive touchscreens to find and shop for products. They have created an exclusive Color IQ device or scanner that can match products to your skin tone.
Sephora says Color IQ is "the first and only beauty service that scans the surface of your skin and assigns it a color IQ number, which reveals scientifically precise foundation matches."
These interactive touchscreen spaces are conveniently located and situated near the merchandise, helping users experiment with different products selected from the digital space, and then blend and enjoy a physical retail purchase with the help of a representative. Bouncing from screen to IRL is a part of our every day, so Sephora is making that a part of shopping, too!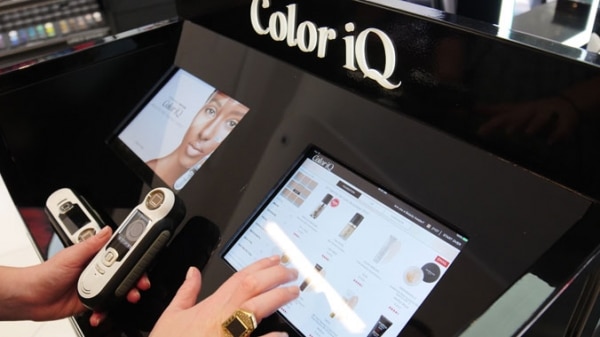 Photo Courtesy of Beauty Store Business
Sephora has also tapped into the olfactory element by launching a Fragrance IQ Station, giving customers a chance to "Experiment with trial scents thanks to InstaScent technology."
Sephora is seeing much success with its Phygital initiatives. So much so that they're pursuing a new "TIP Workshop concept," also known as Teach, Inspire, and Play, which features Beauty Workshop stations with touchscreens for makeup classes and how-to-videos and much more, according to One2Team. Not only does this program support the Phygital trend, but the community-oriented trends we will see in 2020.
Reformation is another eco-conscious fashion brand that has turned to Phygital to enhance the consumer experience beyond the physical space. Consumers can use touchscreen monitors conveniently located around the physical space. They can click and book items they would like to try on, and then those items are directly delivered to the fitting room in real-time. So, no more lugging your items around the store– 2020 is the year of hands-free shopping. That's something we can all get behind.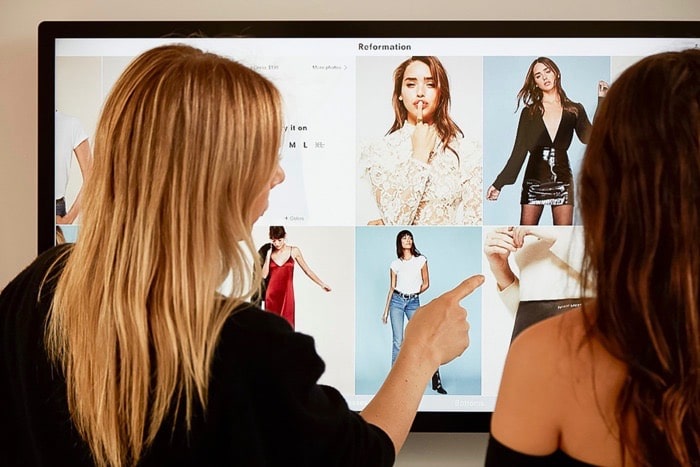 Photo Courtesy of Reformation
There's also Calvin Klein, which placed SmileCodes throughout its physical space to encourage shoppers to shop via its Calvin Klein ecommerce storefront. It joined Amazon Fashion to give shoppers a truly "phygital" experience, featuring a "pop-up" shop opportunity for consumers to have their photograph taken by a photographer for their "Together in Denim" billboard. The company also gave the customers the chance to play games and win prizes on Amazon devices and Calvin Klein fashion merchandise. Some of the other immersive perks for consumers included an "Alexa Jukebox Lounge" and vending machines carrying exclusive limited-edition Calvin Klein Jeans water boxes and more. Yes, you read that right. A vending machine with limited-edition Calvin!
Let's Get Phygital in 2020
It's true: We'll be seeing more brands make use of Phygital as we enter into a new decade in 2020. We're already seeing some major brands, especially in fashion, incorporating this model with much success.
All in all, phygital brings added value to both the physical and digital experience for consumers. If you're a brand considering adapting Phygital to your marketing strategy, now is a good time than ever to do so. This strategy encourages long-term brand loyalty and immersive experiences that put the consumer in charge of personalizing and customizing their product choices. Phygital is a trailblazing method for those who do it well, thoughtfully, and creatively. So, let's get Phygital!