March 26, 2014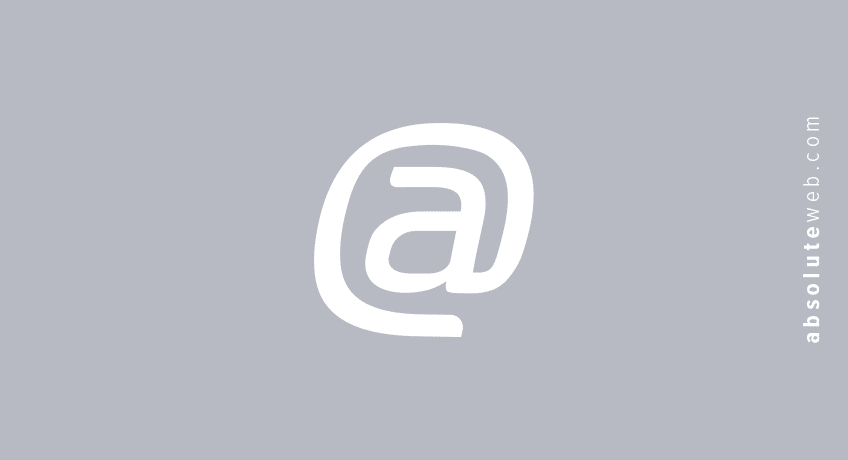 Ensuring Your Website Fits on Each and Every Screen
The "Multi-Screen" consumer is not a unicorn. The "Multi-Screen" consumer is nearly every consumer. Just think about this, how many types of screens are in your house or apartment? For quite a few people, the answer is at least four. Smartphone, tablet, laptop, desktop, even smart-television, we are living in the age of the screens. Unfortunately, most business owners don't know how to appeal to what users really want in a mobile website.
Luckily for you, Absolute Web Services is here to help.
Responsive Web Design for Every Screen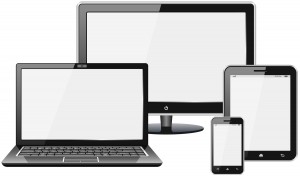 There are quite a few ways to design mobile websites these days, but no solution has as much potential as responsive web design. Responsive web design is actually a programming and design technique that uses just one set of HTML coding. For responsive web design to work, a significant amount of complicated planning is needed.
Responsive web design isn't easy, but it does help create one solution for every screen. The web design team at Absolute Web Services has the skills needed to create responsive websites that give your site a way to fit each and every screen. Some issues (like too much data for mobile users due to high-res images and giving to website assets to Google) must be overcome, but responsive web design has quickly become the choice to turn to for site design for every screen.
There are other options that we will talk about later, but here are the pros to responsive web design:
A consistent user experience across all screens
One convenient, easy to remember URL (no more .mobile)
Reflexive orientation that fits any layout (landscape, portrait, wide-angled, etc.)
No more redirects necessary for mobile design
Another Option: Dynamic Serving

If you want a dedicated website that perfectly matches individual, target devices, dynamic serving is the way to go. In this design method, custom pages can be programmed for any device (think iPad, Samsung Galaxy). This option might be the most resource dependent choice when it comes to fitting sites to every screen type, but it does provide a flawless site experience on every device.
Updating content, possible faulty device detection, and difficult to manage resources can make this solution a challenging one. Dynamic serving does, however, offer a completely customized user experience, simple changes for different devices, quick site loading, and a single URL.
A Website That Fits Every Screen
Building a website that fits every screen is absolute essential in today's marketplace. According to data from Google, more than 1.5 billion mobile users exist today, and that number is only going to grow. Although some do still commit to creating a separate mobile site, Dynamic Serving and Responsive Web Design is now taking over the net.
At Absolute Web Services, we build dynamic, responsive websites that look great on every screen. With websites designed to fit every screen, business owners can appeal to a wider consumer base.