April 30, 2019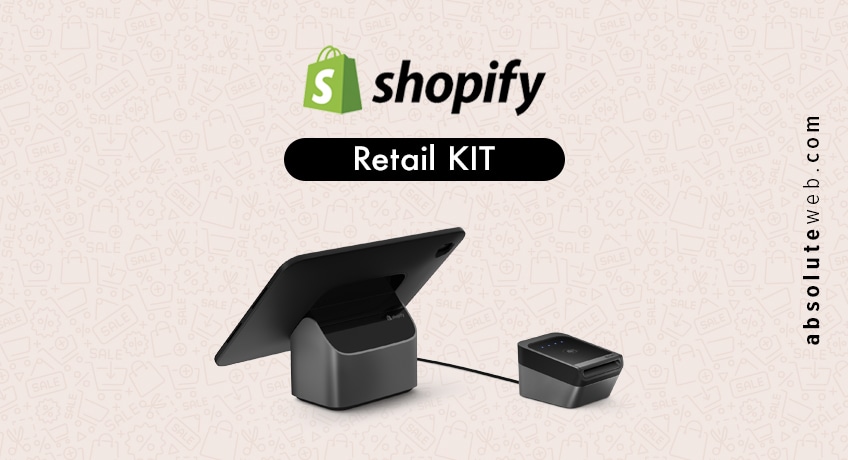 Connect Your Online and Offline Stores with Shopify Retail Kit
Shopify announced a new hardware bundle called Shopify Retail Kit, allowing Shopify users to connect their brick and mortar stores with their ecommerce stores for a seamless shopping experience for customers. It also allows business owners to manage the entire business in a centralized location. This new hardware will help businesses in several ways.
What comes with the Shopify Retail Kit?
Retail Stand:
Provide better organization at the counter with a flip stand that simplifies checkout for your customers.
Tag & Chip Reader:
Take advantage of contactless payments such as Apple and Google Pay, and provide better security through the chip reader.
Dock:
Provide a comfortable angle for customers while powering and displaying your Tag & Chip reader.
How will this help your business?
Shopify Retail Kit helps businesses integrate online and offline stores, providing many benefits to the business. Businesses can now manage their entire store (online and offline) through one platform. This reduces the need to integrate your POS software to an inventory management system which tends to be more expensive to implement, requires more labor to configure, and may not solve your problems.
An Omnichannel Experience for your Customers
More businesses are starting to shift towards an omnichannel strategy. This strategy ties all your channels together for one seamless user experience for your customers. Shopify Retail Kit helps tie your physical and digital stores together which improves user experience. Promotional campaigns are now in sync and inventory management is improved, creating a better shopping experience for your customers whether shopping in store or online. This ultimately leads to happier customers, higher conversions, and generates more sales, helping your business grow.
Absolute Web is a full-service agency specializing in digital development, ecommerce and marketing. We have helped several clients integrate software and technology to improve their user experience for the customers. If you have a Shopify Store and need assistance with implementing Shopify Retail Kit contact us today to see how we can help.