May 5, 2017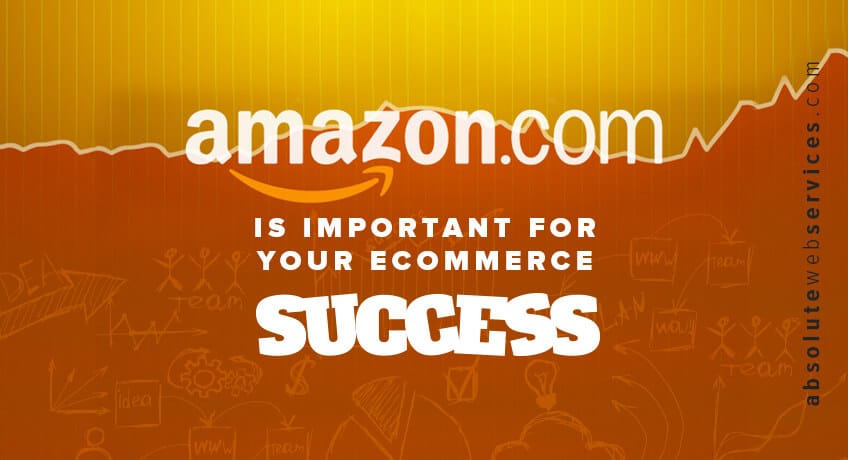 Amazon is Important for Your Ecommerce Success
Here is the most known secret, but rarely shared with new online retailers: It is tough to sell online. The internet has provided access, and access has led to the creation of millions of online stores. Yes, you will be competing with millions for a consumer's pocket share.
We always express the following to Absolute Web Services clients:
Online selling takes strategy, content, and patience. Outside of a selling a disruptive product/service or going viral, it takes a significant amount of discipline to create the necessary awareness to be considered, and the kind of user-generated feedback for validation to convert on a consistent basis.
Which leads to our number one question:
We are committed to building our brand and selling online, but is there a revenue accelerator that can help us stay afloat?
Yes, Amazon.
Even if you have been living under a rock, you know who Amazon is. In fact, you probably bought that rock in their marketplace.
– You can make a lot of money selling your product on Amazon.
– But you must know, customers are buying your product because it's on Amazon.
– You still have to work on building your brand – your online store.
Here are some Amazon Marketplace stats: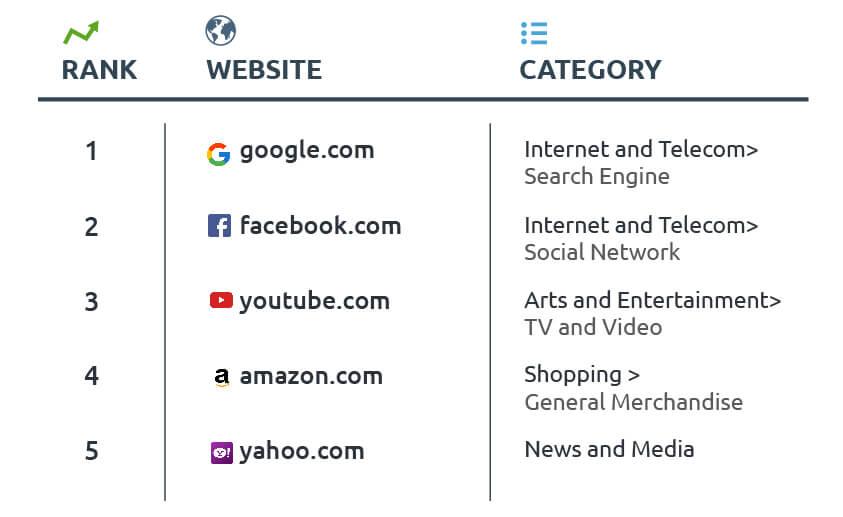 The opportunities are glaring and visible. Your product will be available for purchase on the #4 website in the United States that has 2.30 BILLION visitors a month.
Selling your products to such a large customer base is a no-brainer, especially when the number of visitors Amazon receive are significantly more than your website. All of this leads to the bigger question: Why doesn't everyone sell on Amazon? The truth is, after an approval process (intermediate difficult to receive), everyone can sell on Amazon, but not everyone can sell SUCCESSFULLY on Amazon.
There are several challenges to sell on Amazon consistently.
Amazon has an incredibly competitive landscape with more than 2 million sellers competing. Constant optimization of pricing strategies, inventory management, and product images are necessary to breakthrough with sales on Amazon.
One of the reasons consumers turn to Amazon is because they trust the giant online retailer. Amazon puts significant value in shipping, customer service, and putting the customer first in service matters. To sell your product successfully on Amazon you must adopt these fundamental principles. Amazon will reward you with the Buy Box if you prove to have a high-quality product, provide reliable shipping times, and convenient with minimal service issue.
The highly coveted Buy Box gives you tremendous visibility on the retailer's category pages and increases placement within Amazon's robust search engine.
Speaking of Amazon's robust search engine, optimizing your listing with proper keywords and search terms is the key to exposing your products to millions of eyes!
But you're a new seller, and it's hard to develop an excellent seller rating with zero sales or reviews. No dice, right?
Wrong! Remember, every successful seller had a start just like you. Amazon offers sponsored ads for retailers to help you gain exposure. The model is similar to Google and provides a cost-per-click pricing structure that helps you spotlight your product in a saturated crowd.
Once you start getting purchases, it's time to show how good your product is! Amazon offers Fulfillment By Amazon (FBA). FBA leaves the shipping and customer service responsibilities to Amazon so that you will meet all delivery requirements, and Amazon will take care of any customer service issues.
Also, FBA will help you obtain the elusive Buy Box. With Buy Box, FBA and sponsored ads, you will receive significant exposure which will result in sales.
These sales will help you re-invest in your brand and online web store. As aforementioned, purchases on Amazon associate your product with the Amazon brand; however, the revenues will help you keep establishing your brand; therefore, making selling online a bit more tolerable.
Selling online is not easy, but introducing Amazon as an additional channel will help you see transactions!