April 6, 2021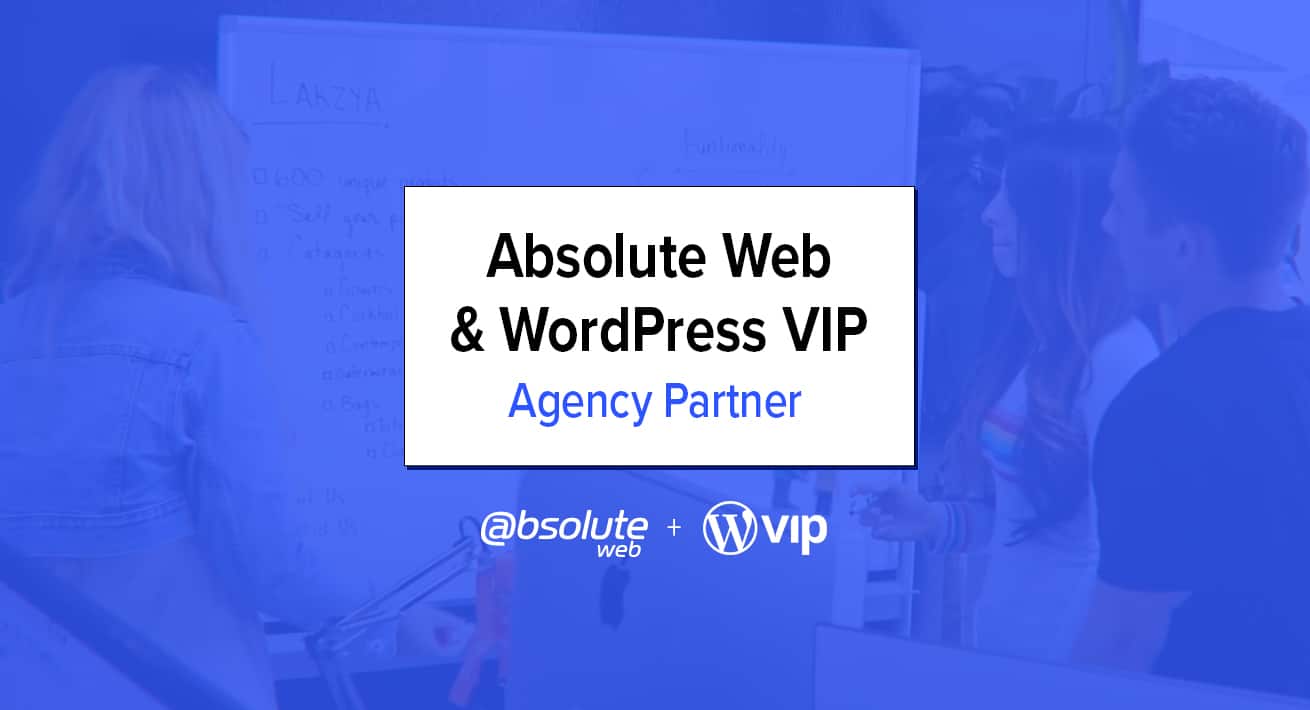 Absolute Web Partners With WordPress VIP
We're beyond excited to share that we've partnered with WordPress VIP to offer our clients a complete digital publishing solution.
WordPress VIP helps your applications run smoothly, and plans ahead for future growth of all kinds – of your user base, of your project's complexity, and of the technologies of the web itself. Their enterprise support services also include on-site training, consulting on best practices and operations planning, proactive performance monitoring, and much more.
"Partnering with WordPress VIP means partnering with the best in the industry, and it is certainly a level up in providing our clients with the best technology solutions for their challenges online," shares Absolute Web's COO, Sergiu Tabaran.
WordPress VIP
WordPress VIP is the official digital experience platform from the makers of WordPress.com. Their cloud hosting helps free up your central IT to focus on other critical business applications. They developed their services specifically for the needs of high scale enterprise users, and provide:
Globally distributed data centers
Custom containerized hosting
Best-in-class response times
24/7 operational support
Automatic maintenance updates and security patches
Hourly database backups with redundant file storage
A central team constantly monitoring performance
Interested in working with Absolute Web?
Learn more about our experience, brands we work with, or contact us today!