March 16, 2021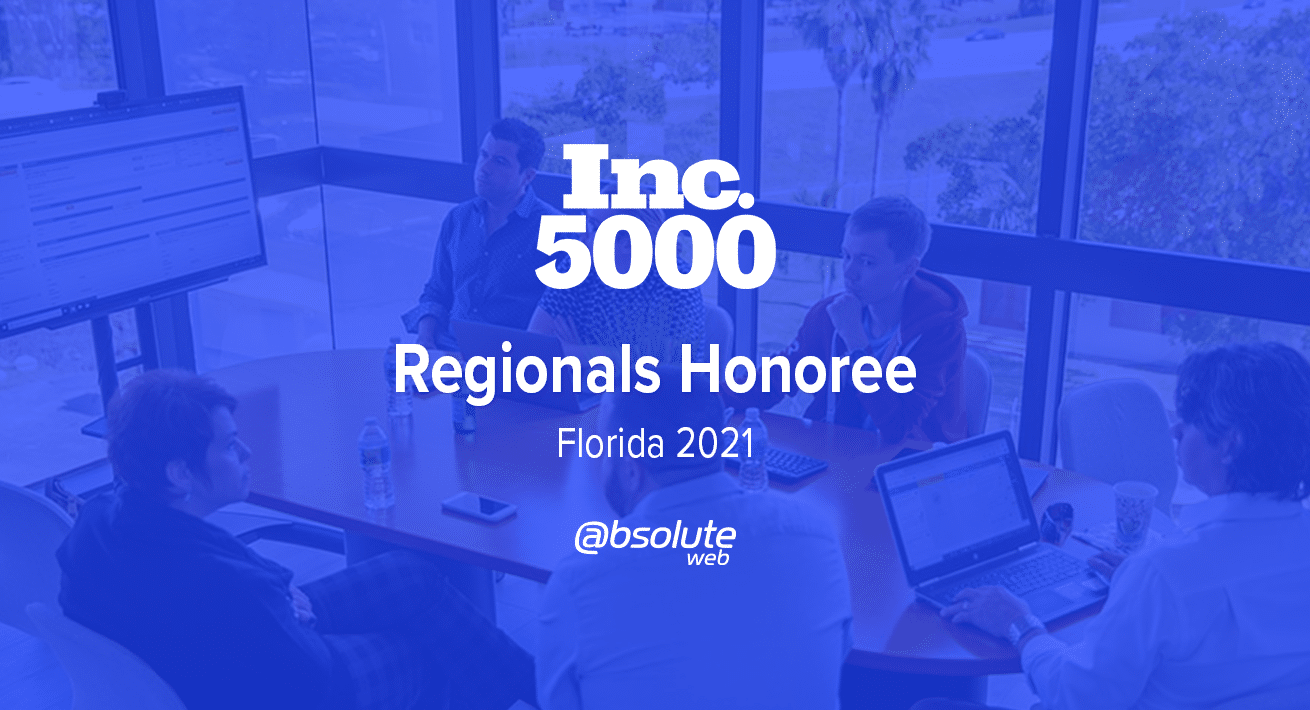 Absolute Web Named One of the Fastest-Growing Private Companies in Florida by Inc. 5000
We're excited to announce that Absolute Web was named one of the fastest-growing companies in Florida by Inc. 5000 for the fourth year in a row! The Inc. 5000 Regionals, honoring independent, dynamic small businesses with high rates of growth, introduced a list of 1,500 regional honorees that "are hungry, optimistic and ready for anything" in 2021.
The honoree list spanned throughout 6 major U.S. regions, with just 250 companies selected in Florida alone. "In a period when so many businesses lack clarity, these leaders are bound to be the first to get to tomorrow." Thanks to our incredible team and leadership, we're honored to be selected alongside a group of fast-growing companies that are cultivating positive change.
Companies on the list in Florida brought in the highest amount of revenue, and showed stunning rates of growth across all industries within major metro areas – Miami, Fort Lauderdale, Jacksonville, Tampa, and Orlando.
Interested in working with Absolute Web?
Learn more about our experience, brands we work with, or contact us today!