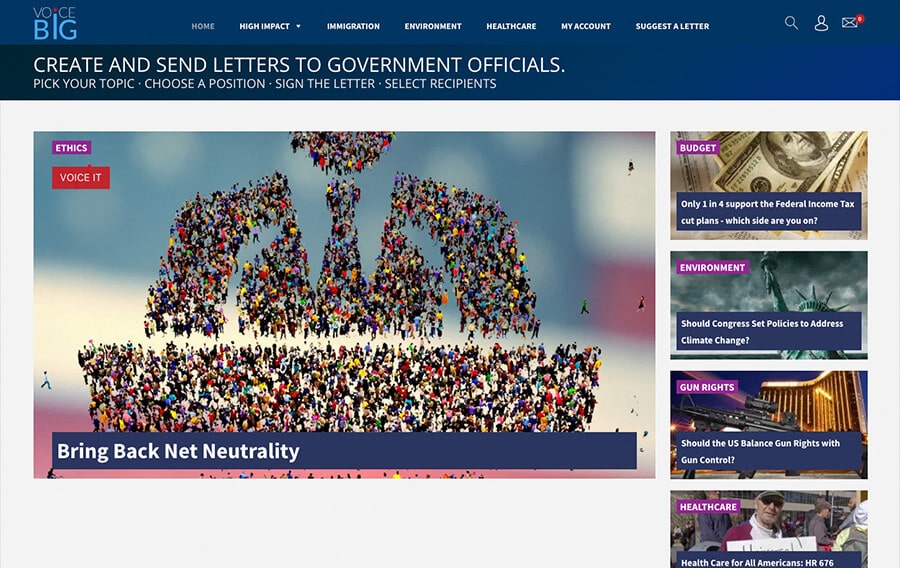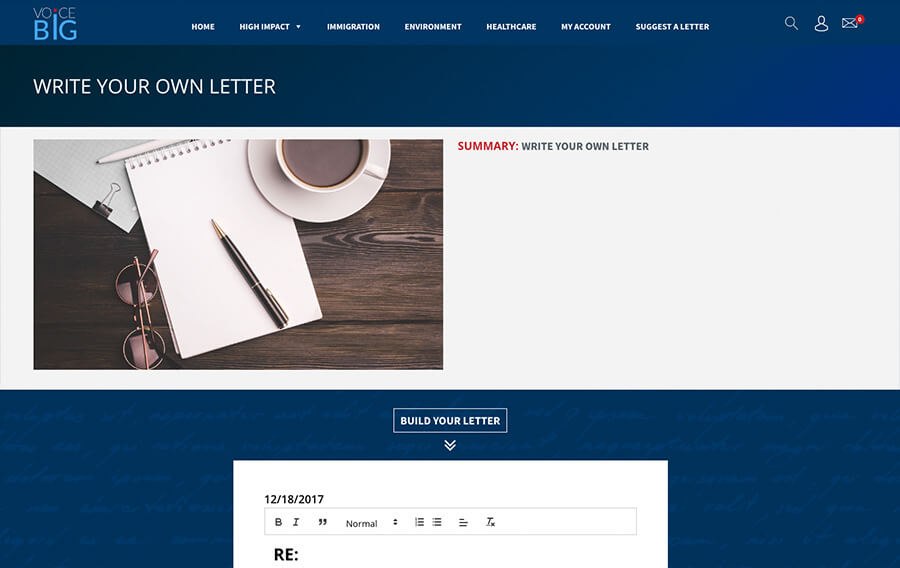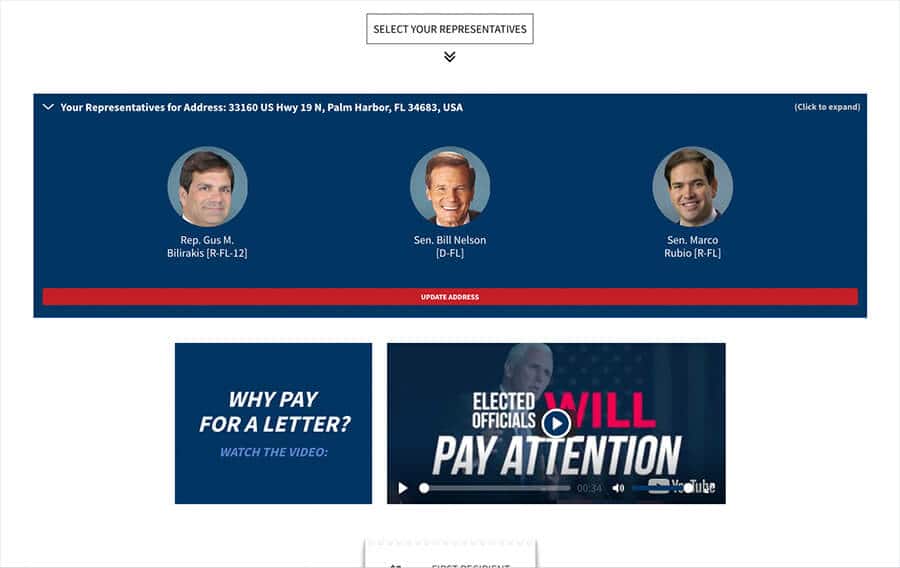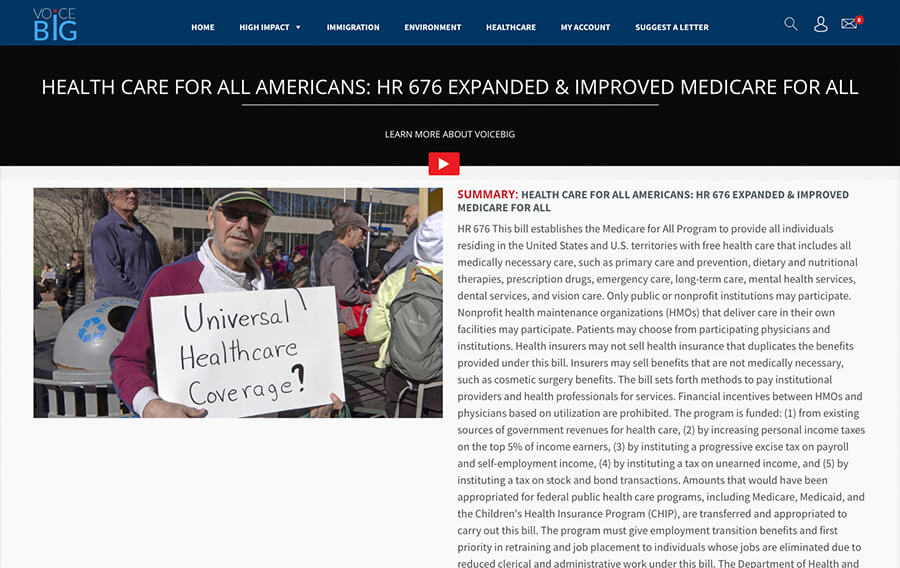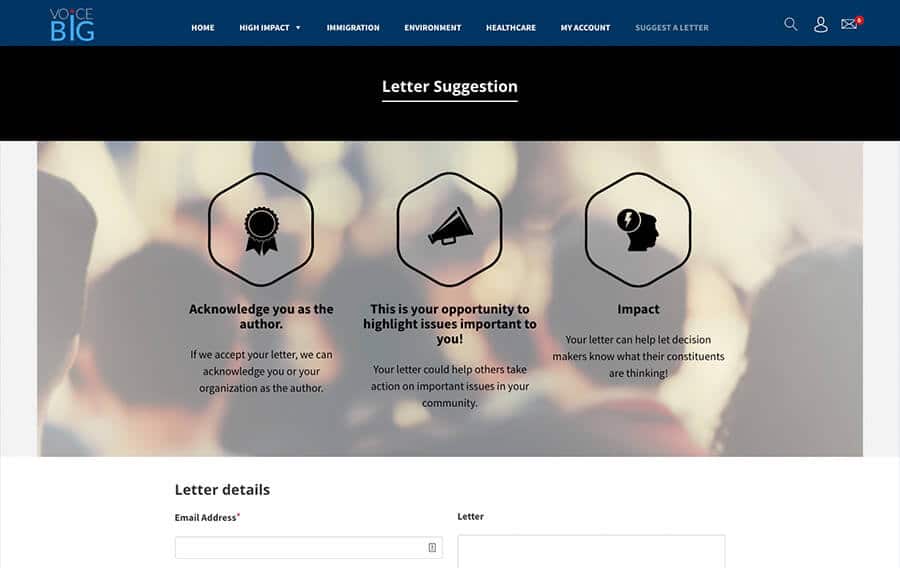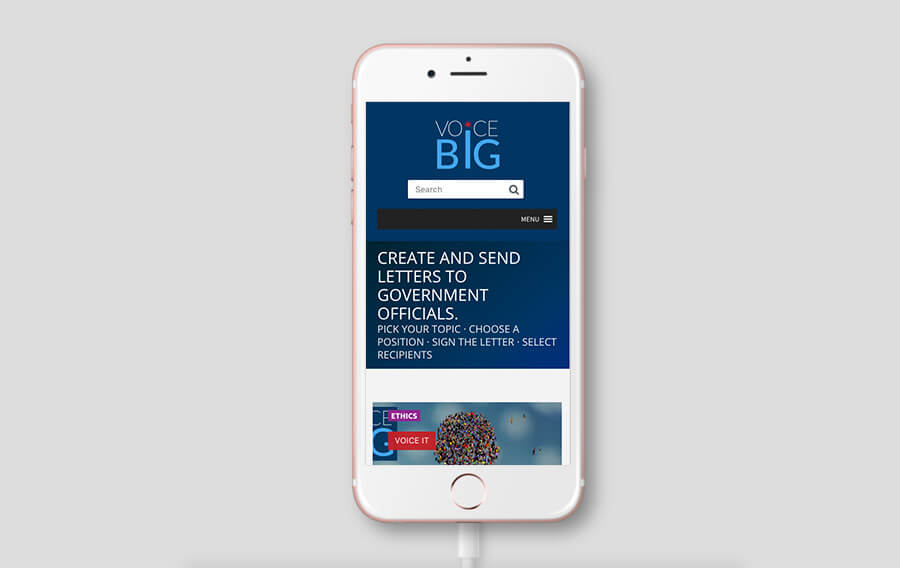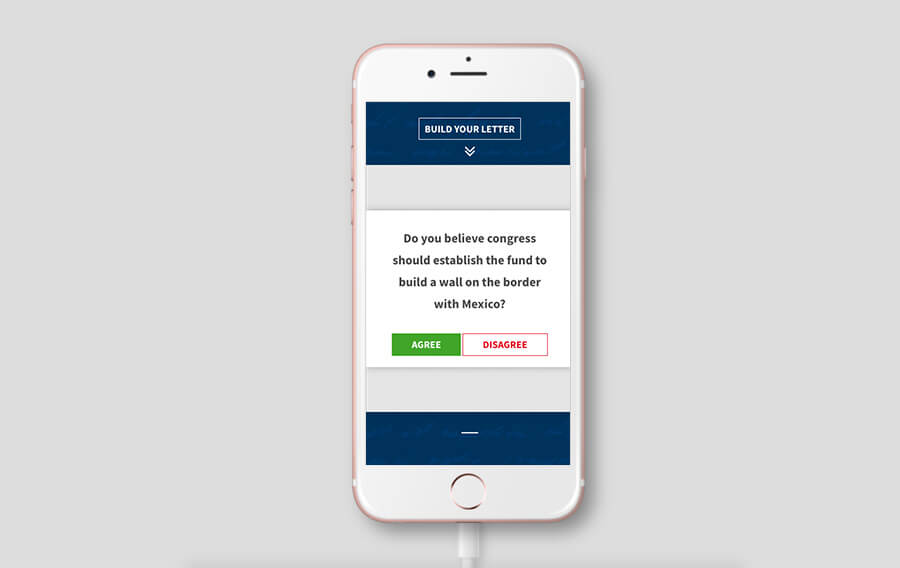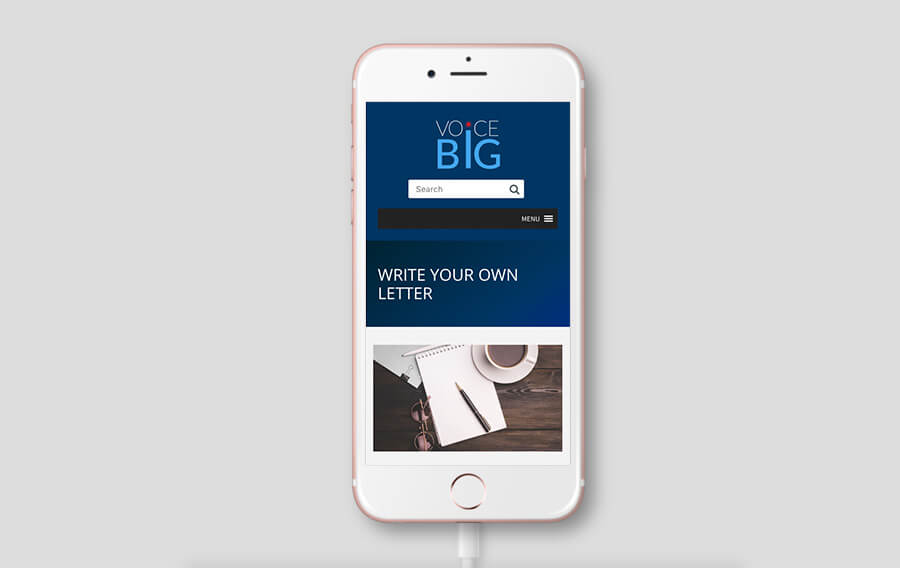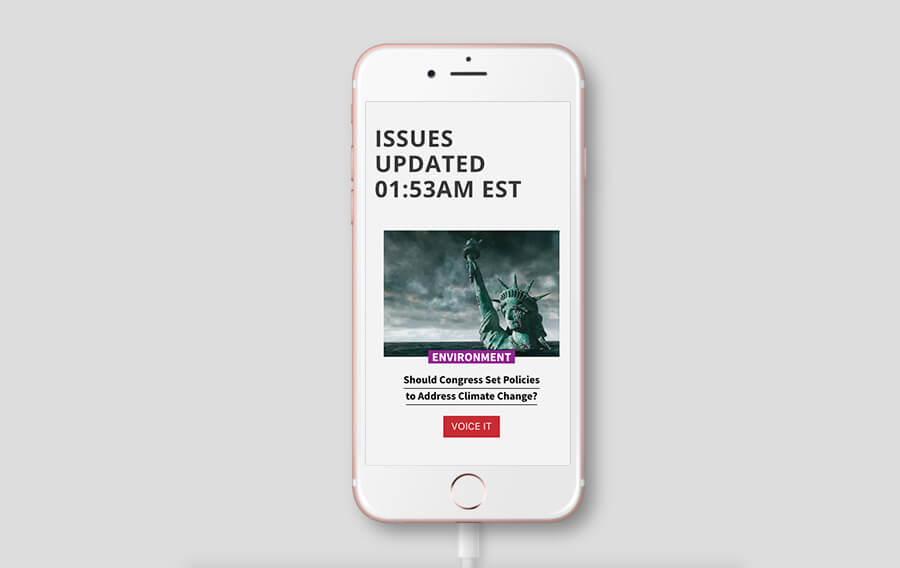 Voice Big
Voice BIG is a digital platform that empowers Americans to efficiently voice their position on important issues. This platform allows constituents to conveniently connect with their Representatives, important Committees, and other government officials and by automatically generating and mailing out letters to inform the decision-maker on how they feel about a particular issue.
Voice BIG tasked Absolute Web Services with building a custom solution powered by WordPress with Woocommerce; a revolutionary platform that is disrupting business-as-usual in Washington.
The expert UX/UI designers and developers at Absolute Web Services were proud to take on such an interesting project that posed technical challenges. The new website would feature many custom options integrations. To ease administrative tasks and the creation of letters to government officials, we built a custom interface to handle the synchronization of all active and relevant decision-makers at the national level while also allowing for manual entry of other cabinet, state, and city-level officials.
Further, we integrated with Lob.com to automatically verify addresses for the user-generated letters. This provides a unique step-by-step product page for crafting a letter and selecting appropriates Representatives and other recipients. In addition, we also set up the website to support Amazon, PayPal, Apple Pay, and any standard credit card based on Braintree's javascript SDKs.
Project Summary
WordPress
WooCommerce
Amazon Pay
Apple Pay
Paypal
Braintree Payments
Vue.JS
Integration with Lob.com for automating mail sending and address verification
Integration with Library of Congress list of Senators / Represenatitves
Congress.gov legislation status tracking
Letter Generation Module