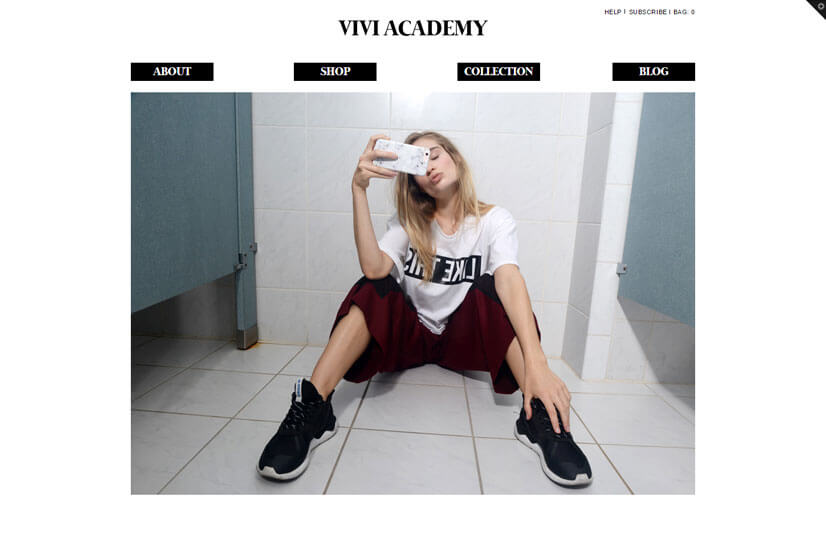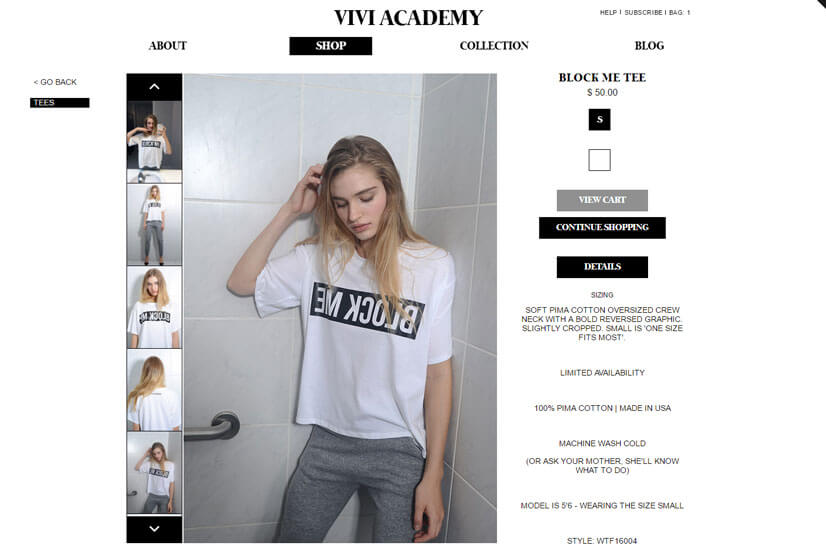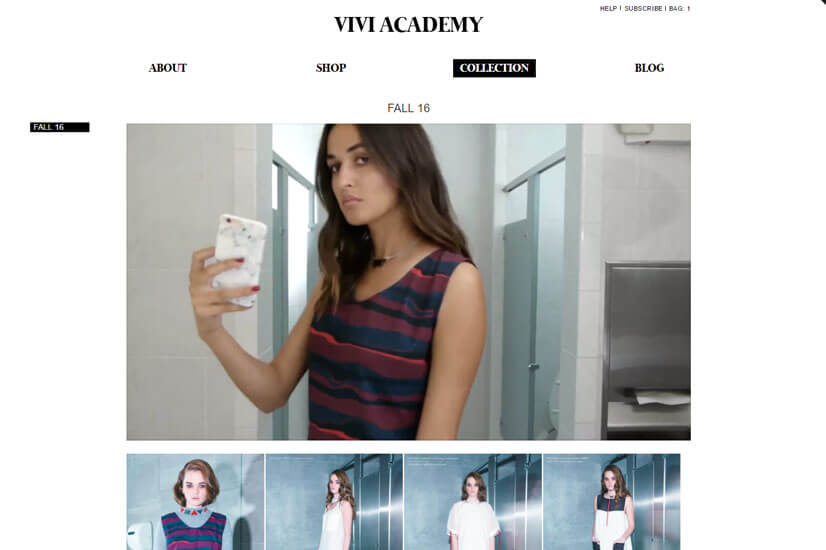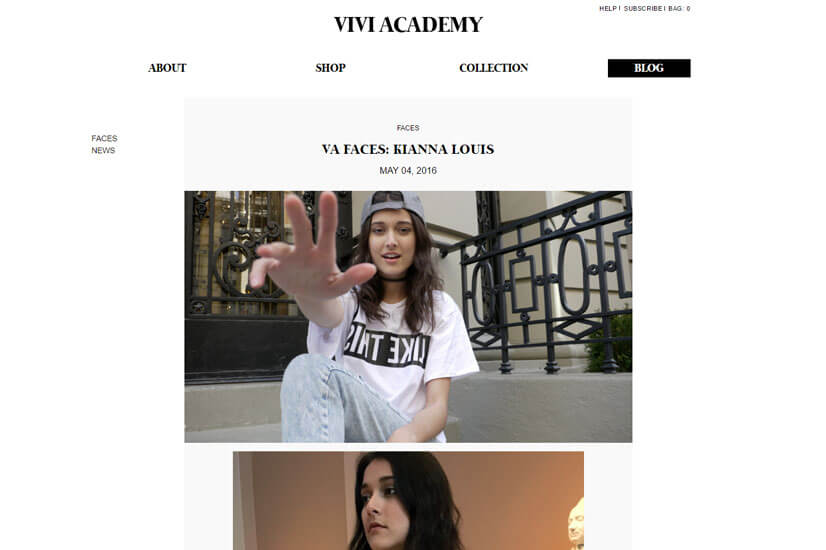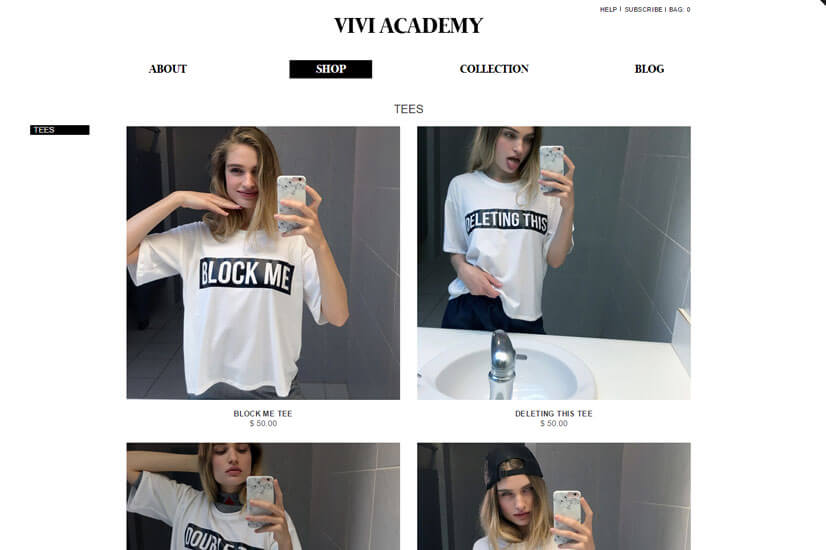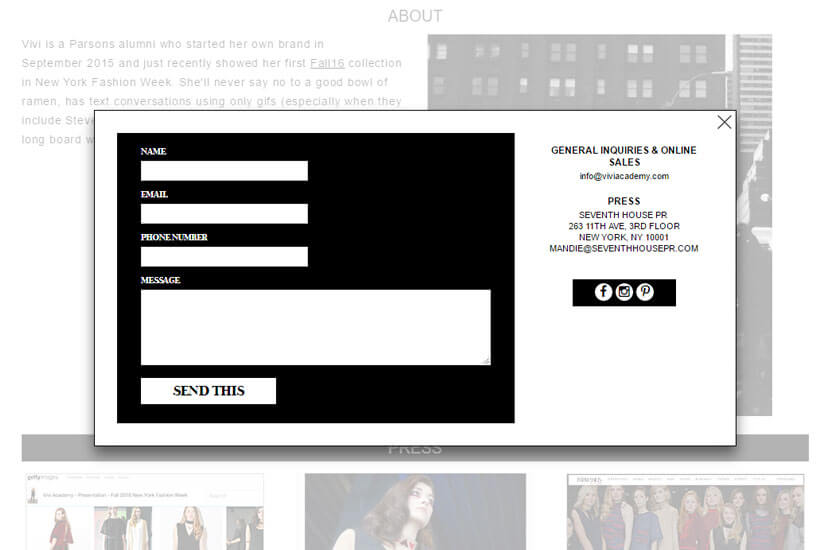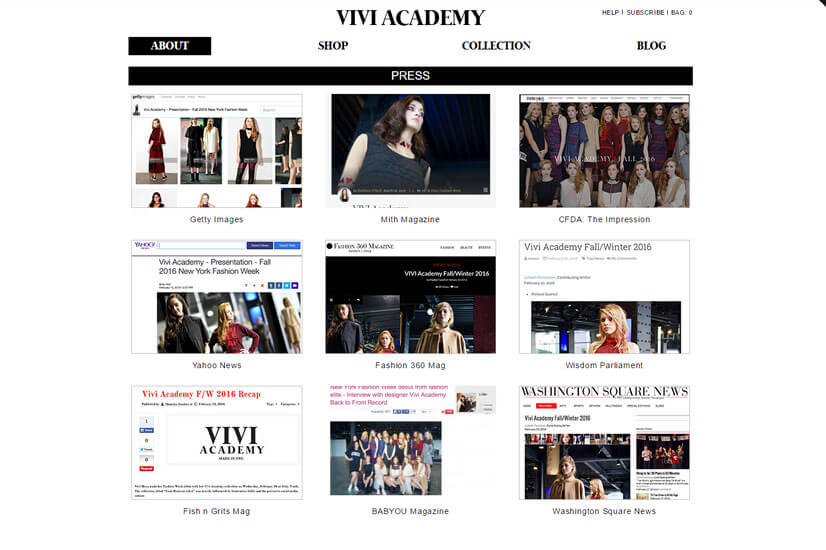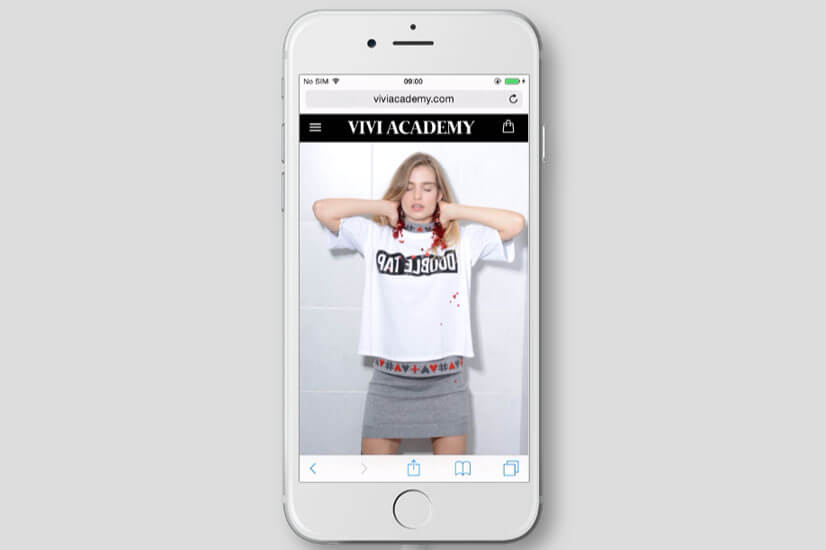 Vivi Academy
Vivi Academy is a youthful fashion brand for women. Featuring cheeky printed t-shirts with a nod to social media, the line also includes high-fashion styles for the modern young woman. The brand is all about empowering women with edgy, devil-may-care attitudes.
Minimalist, Visually-Focused Site
We designed this website on the Shopify platform because of its expansive e-commerce capabilities. Visually, the site has a plain white background to allow the large images of the clothing to be the focus. Shopify incorporates a built-in shopping cart function to allow customers to choose their favorite items for purchase with ease. Clicking on the "help" link opens an internal pop-up with the site's integrated contact form and social media links so users can contact the brand using their method of choice. The blog page enables Vivi Academy to share timely updates about upcoming collections, announce sales and engage with its customers. On each product page, customers can view a variety of scrolling images showcasing the product from different angles. A subscription link allows customers to subscribe to email updates from the brand and its blog, increasing customer engagement with the company.