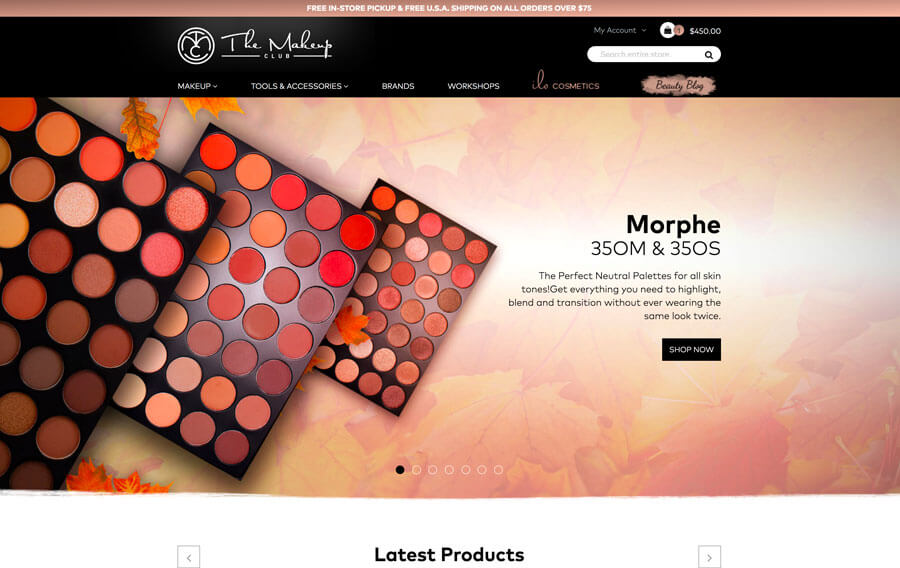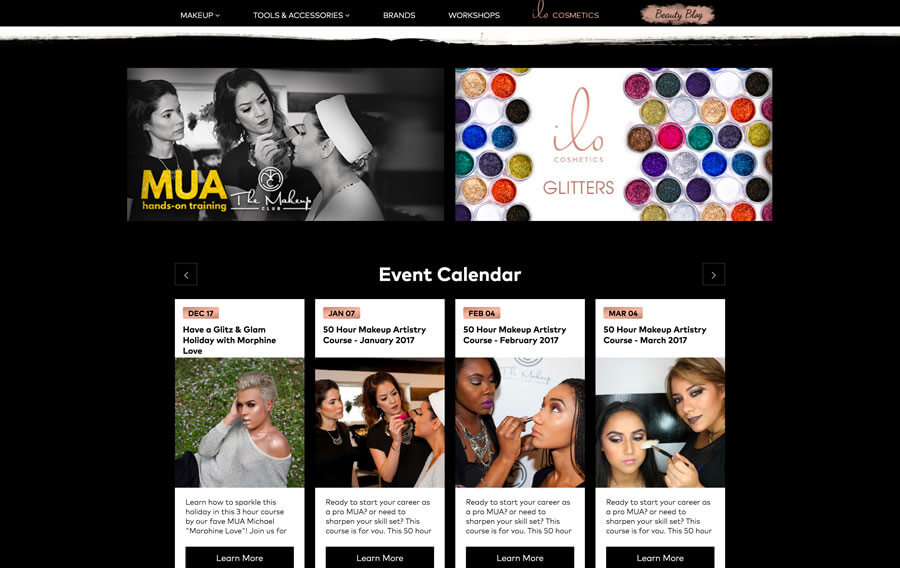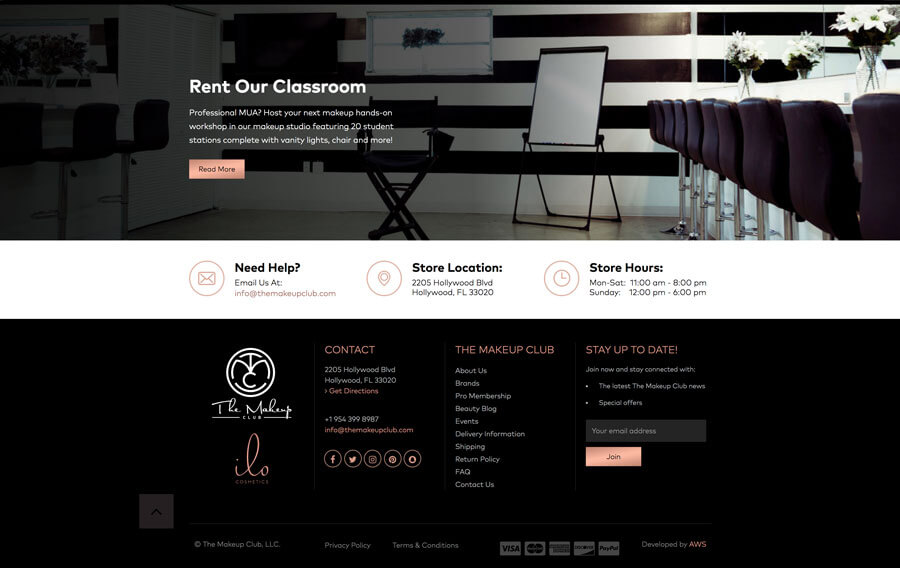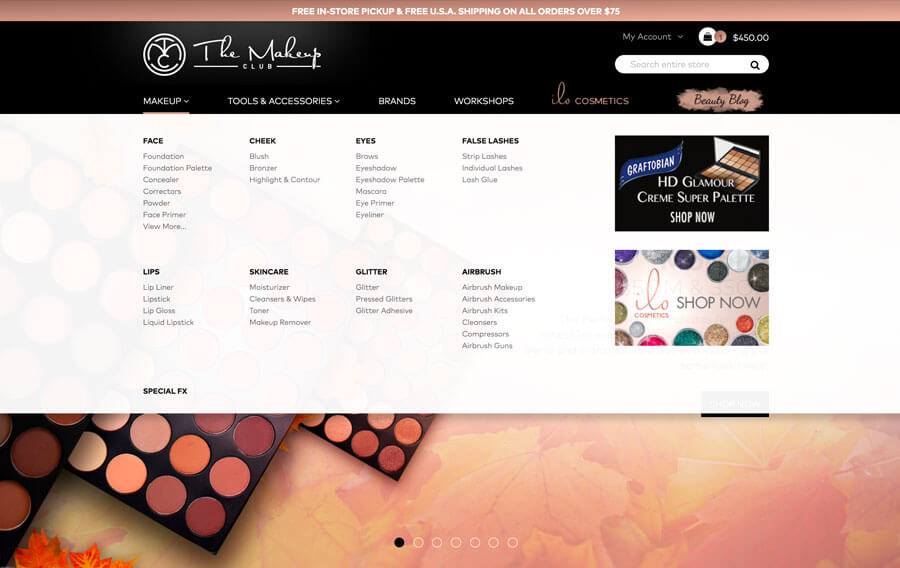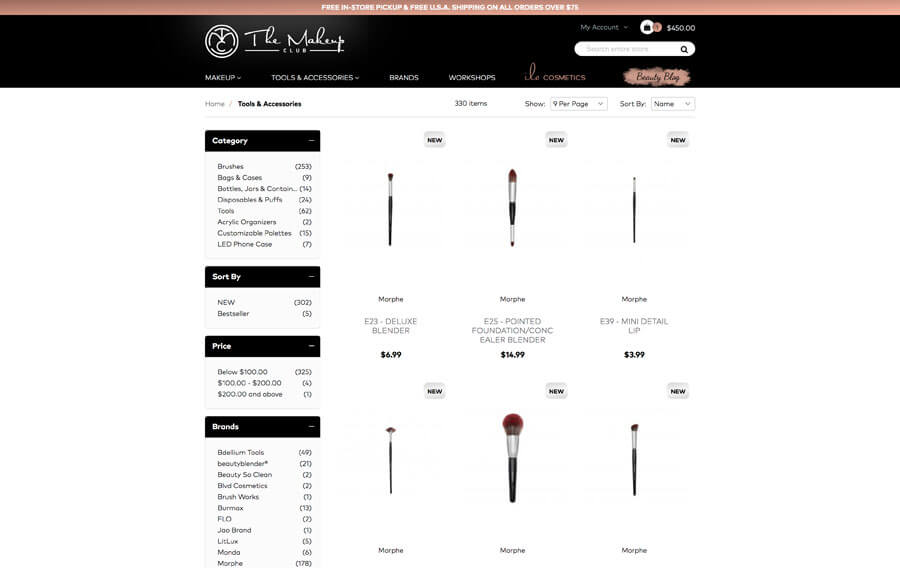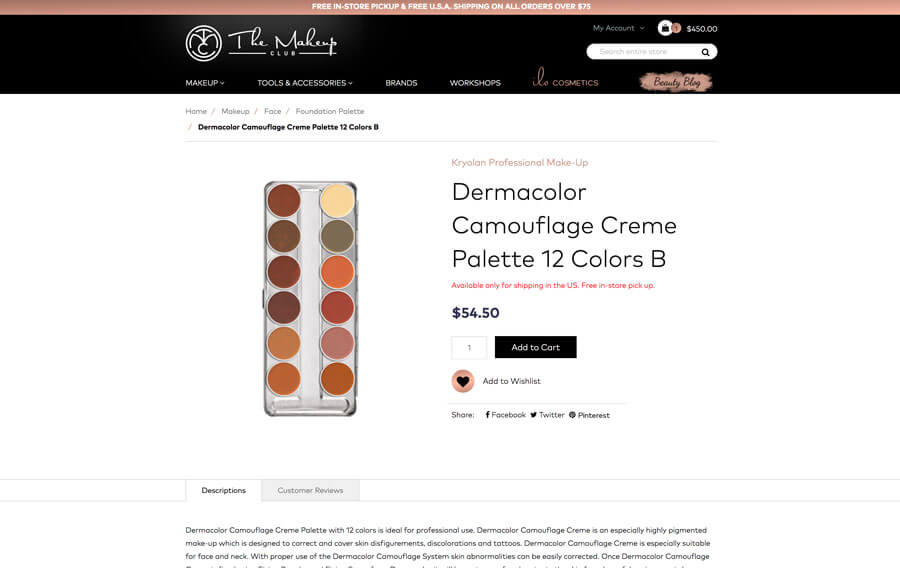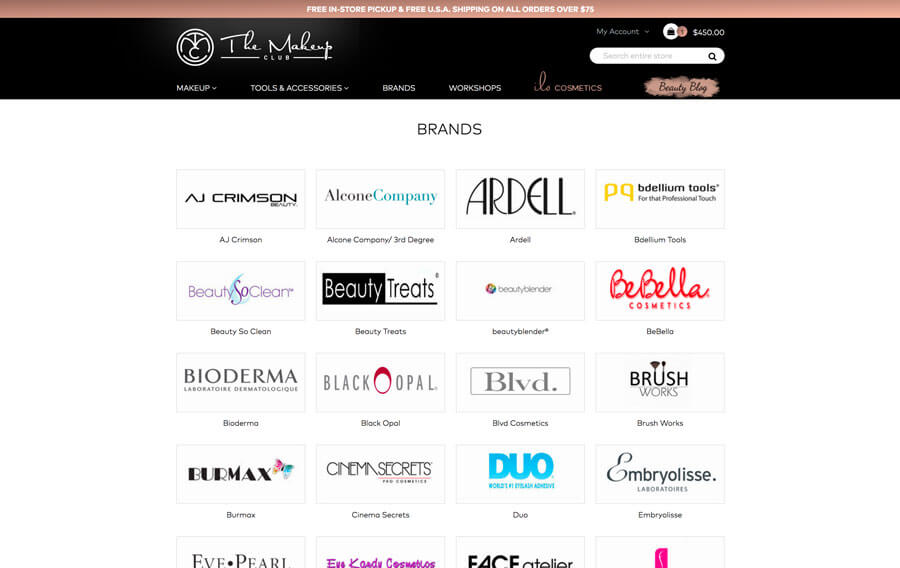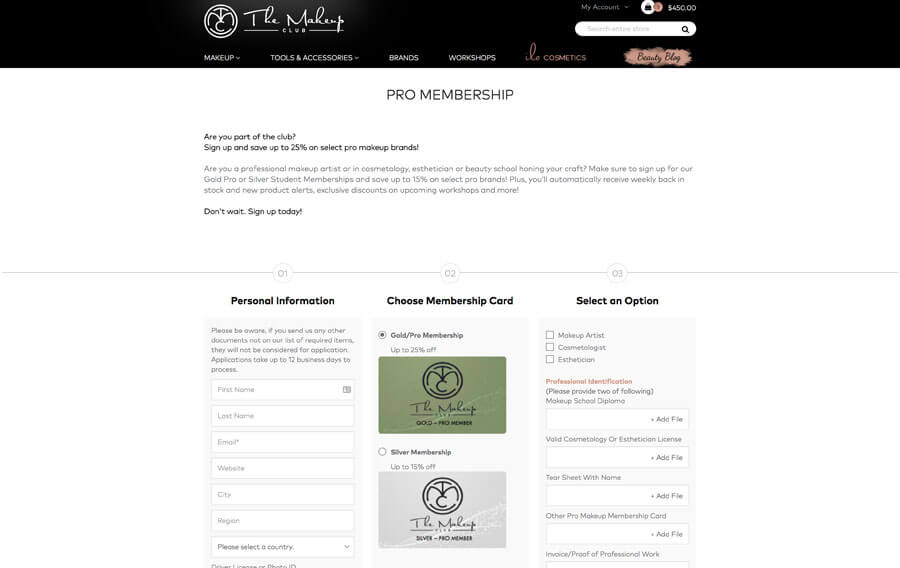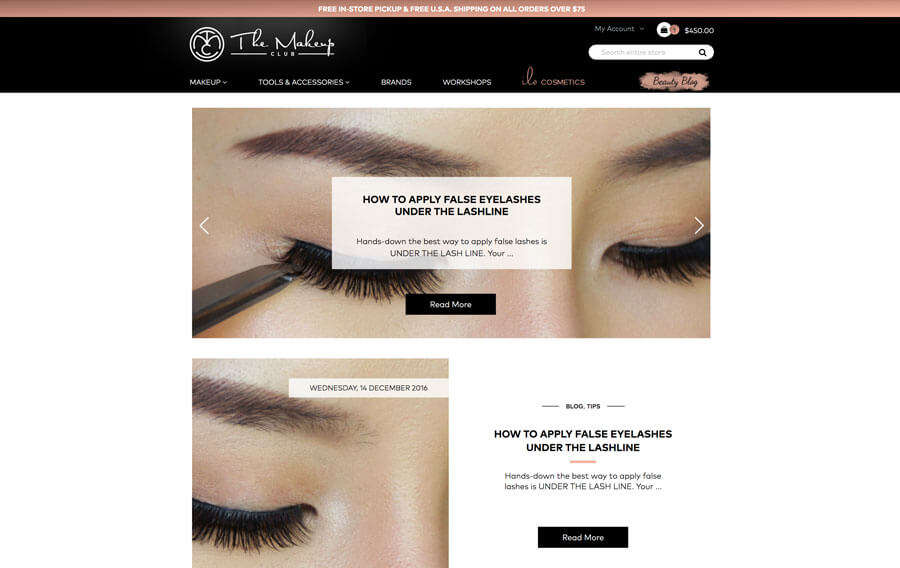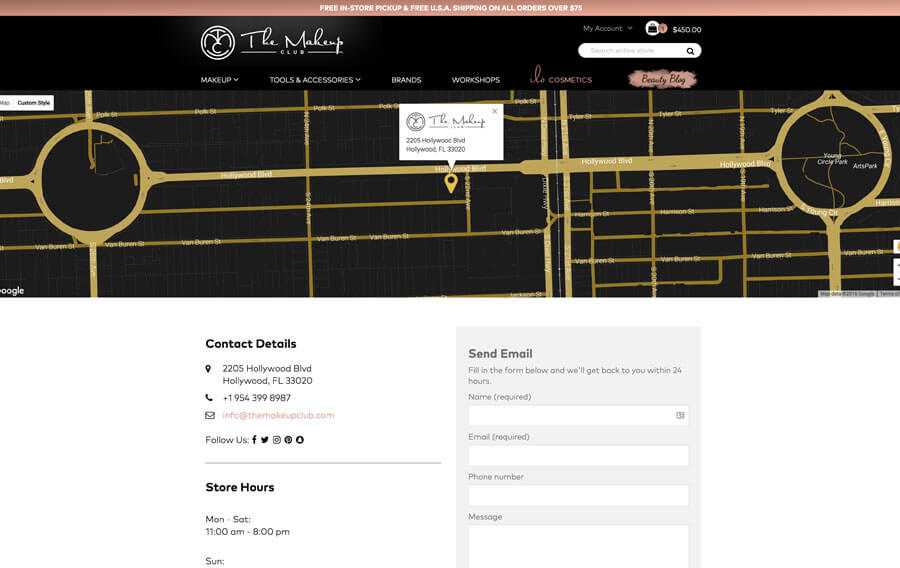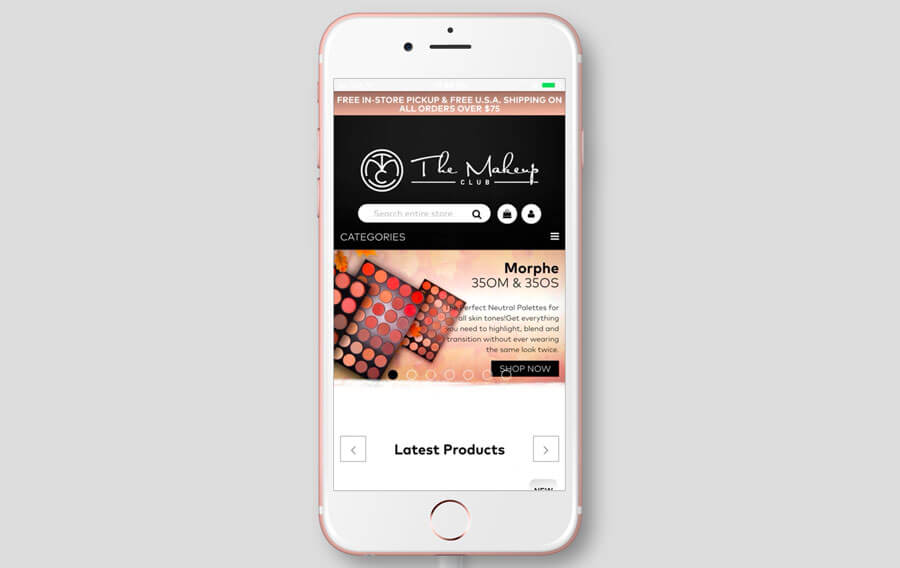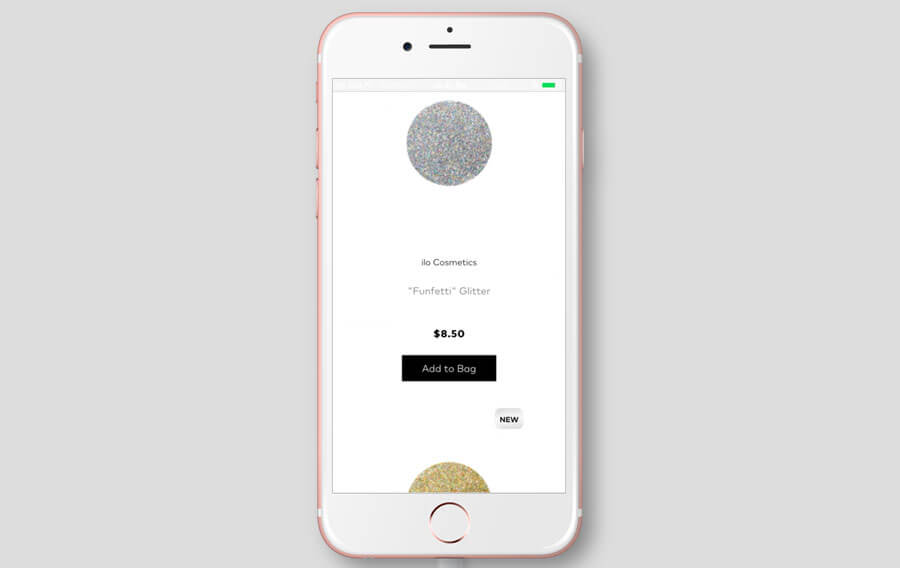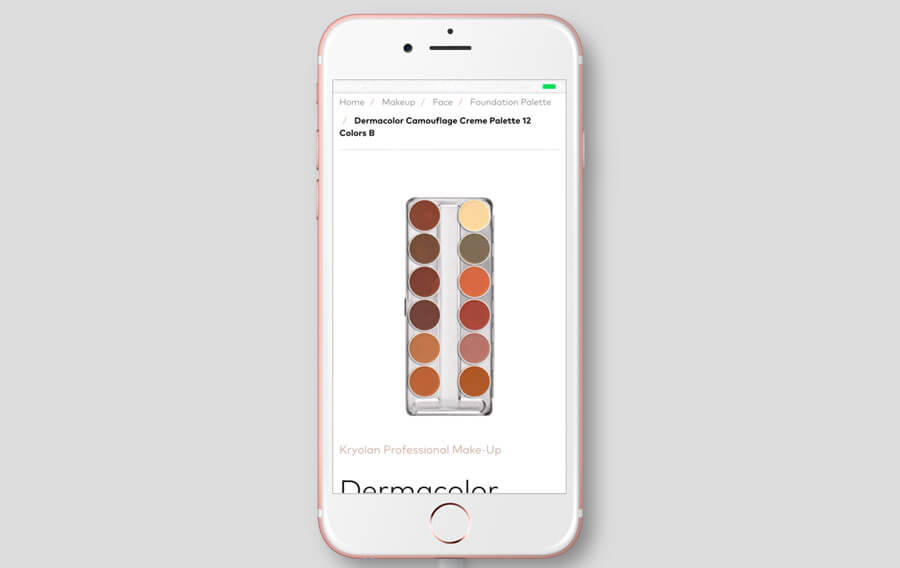 The Makeup Club
The Makeup Club is a professional makeup retailer located in South Florida that offers an ever growing-selection of Pro and "Insta-glam" makeup brands, other sought after hard-to-find brands, makeup tools, accessories, and hands-on makeup workshops and events.
Create an online commerce outlet that integrated seamlessly with the physical retail location.
The Make Up Club tasked Absolute Web Services with creating an online commerce presence that would give new and loyal customers the opportunity to purchase online while creating loyalty with an integrated advocacy program. Starting with a custom design Absolute Web Services integrated with Magento 2.0 ensuring a responsive and efficient guest experience. The Make Up Club wanted to take their perfectionist and detail oriented style of its physical retail location and reflect it with a custom UI. Absolute Web Services worked extensively to ensure the web design was up to The Make Up club expectations. From a technical standpoint, over 4,000 products were loaded, and an advocacy program to reward purchasers was integrated. By integrating Magento 2.0 with Erply Point of Sales system The Make Up Club was able to efficiently blend both the physical retail location and the online commerce.
The Make Up Club and Absolute Web with Magento 2.0  developed a web presence featuring a high in detail custom web design with advanced features promoting new visitors to buy and loyal customers to keep buying!
Project Summary
Custom Blog on WordPress
Custom Event products with Custom Fields for multiple attendees
Custom Menu Dropdowns
Top Header notification banner
Quickvew popup
Wishlist
Custom Sale Labels
Events Calendar
Rent Classroom custom form with file attachments
Custom Thank you popups
MailChimp subscription integration
Custom Brands page
Advanced Swatch styling and functionality
Shipping Restriction extension integration
Customer Reviews
Out of Stock Subscribe and Email notification
HAZMAT product PDP alert and shipping method restriction
Custom Product page notification
Pro Memberships (Sliver/Gold) signup with file attachments and verification
Custom FAQ page with accordion style functionality
ERPLY custom extension build for Inventory level synchronization
Google API maps
Instagram feed
Gift Card extension configuration and customization
PayPal Express integration
Authorize.NET integration
Fedex integration
USPS integration
Custom Email Templates design and implementation
Advanced Price Group rules
Shopping Cart dropdown with custom fields
Customized One Step Checkout
Custom price output depending on Product type