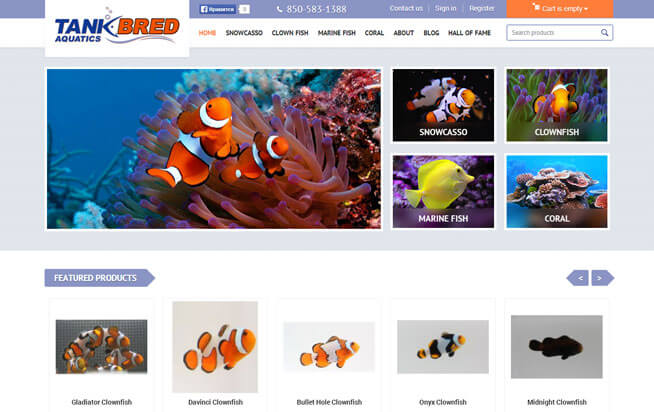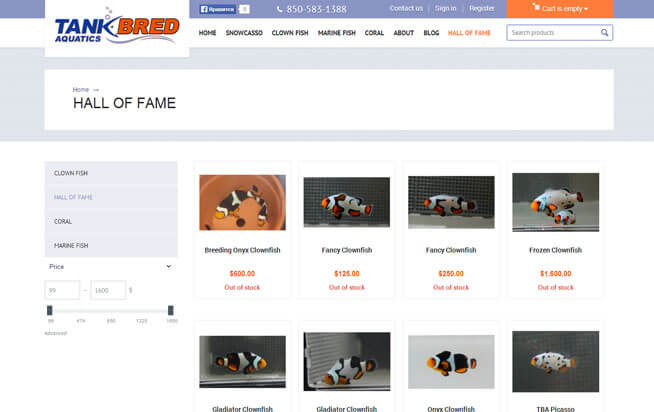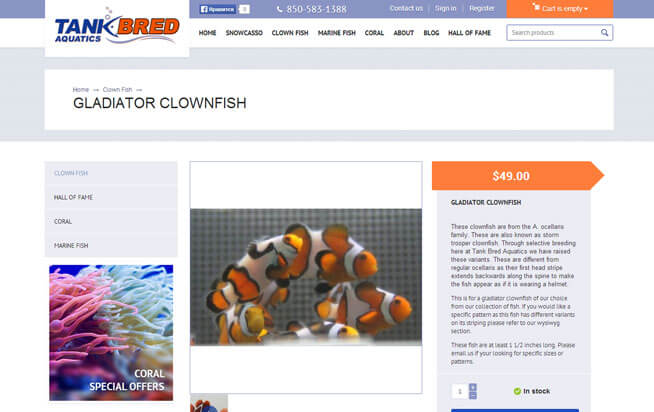 Tank Bred Aquatics
Tank Bred Aquatics breeds, raises, sells, and distributes a wide range of fish and coral. They focus on developing state of the art quarantine facilities in order to guarantee that you get only the healthiest livestock. Their fish are bred and raised to be acclimated to tank life and commercial food. For anyone who wants a clownfish that hosts in an anemone, fish from Tank Bred Aquatics are ideal.
Absolute Web Services was challenged with developing an eCommerce site that could handle a range of sales. Our Miami eCommerce web design team built the site on the CS-Cart platform to provide robust online sales capabilities and streamlined navigation. We helped Tank Bred Aquatics develop a website that could help them expand and grow their already well-known business.
Absolute Web Services designs some of the most powerful, stable, beautiful eCommerce sites on the web. For more information on our services, contact us today.
Project Summary
Custom Web Design
Custom Blog Design
Social Media Integration
Mobile Friendly Optimization
Search Engine Friendly URL Architecture
Google Analytics Integration
Programming of the Inquiry Form