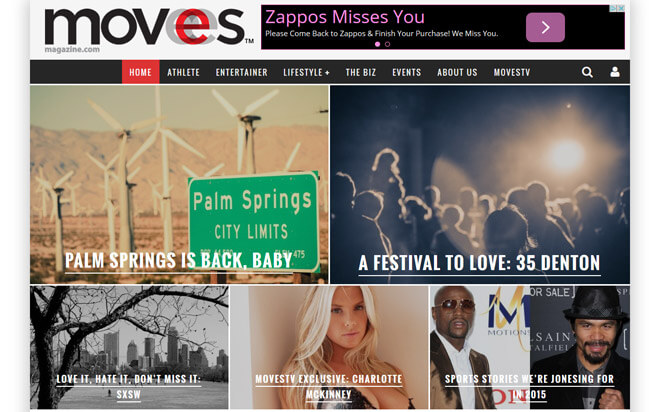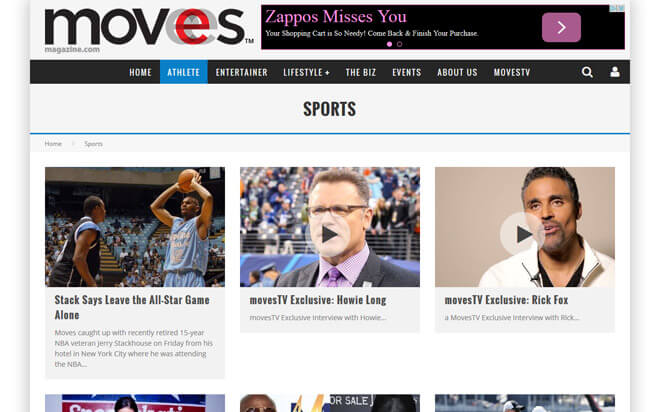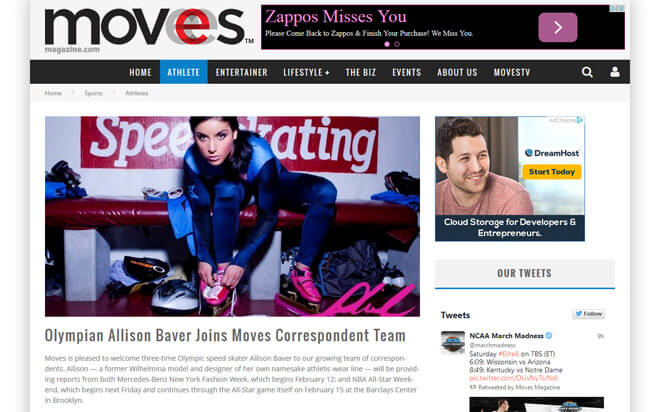 Moves Magazine
Overview
Moves Magazine is a publication that offers a behind-the-scenes look into the exclusive domains and luxury lifestyles of professional athletes and entertainers. Originally launched in 2000, Moves magazine was recognized as the premier publication for pro athletes. It later merged to provides access to news, interviews, premieres, promotions, and invitation-only events that offer the benefits of being "inside" the locker room and the velvet rope.
The Concept
The goal was to create a website the user can easily manage  with the ability to upload new content and multimedia as and when they were written, but with controls over when it was published. The online magazine needed to act as a guide for inspiration and user experience for our target audience.
The 
Goal
Our goal in mind was to build relationships with readers by inspiring, captivating, and guiding the audience through a clear set of related articles. In return we made sure subscriptions would rise by a 39% increase!
The Process
To achieve the goal, our Miami design team, used the WordPress content management system as the software platform for responsive viewing on tablets and mobile phones.
The unique responsive features of WordPress, combined with the entertainment knowledge of Moves proves to be a winning match resulting in a maximum time on site and a maximum pages per visit the Moves Magazine target group can be reached at any time and on any device.
Some of the features integrated on the site include:
Project Summary
Custom Web Design
Custom Blog Design
Social Media Integration
Mobile Friendly Optimization
Search Engine Friendly URL Architecture
Google Analytics Integration
Programming of the Inquiry Form