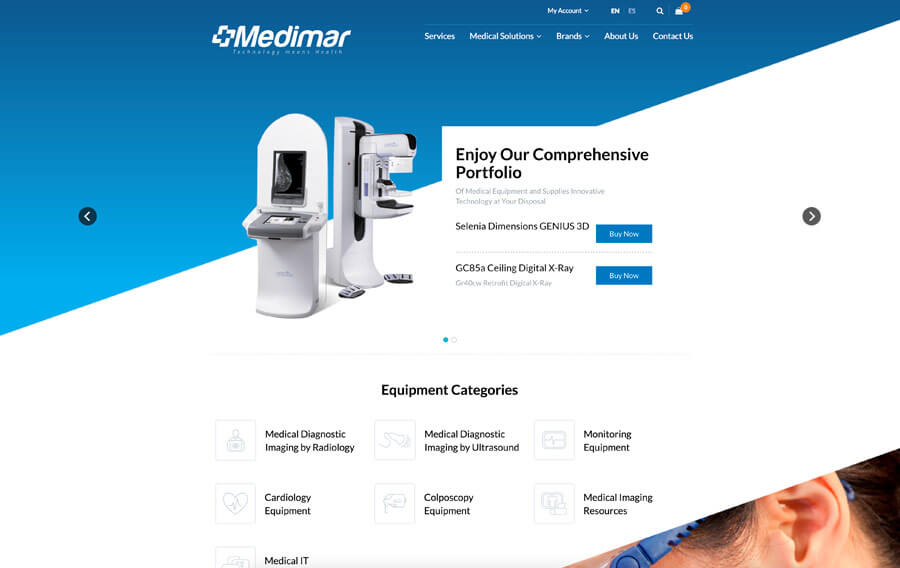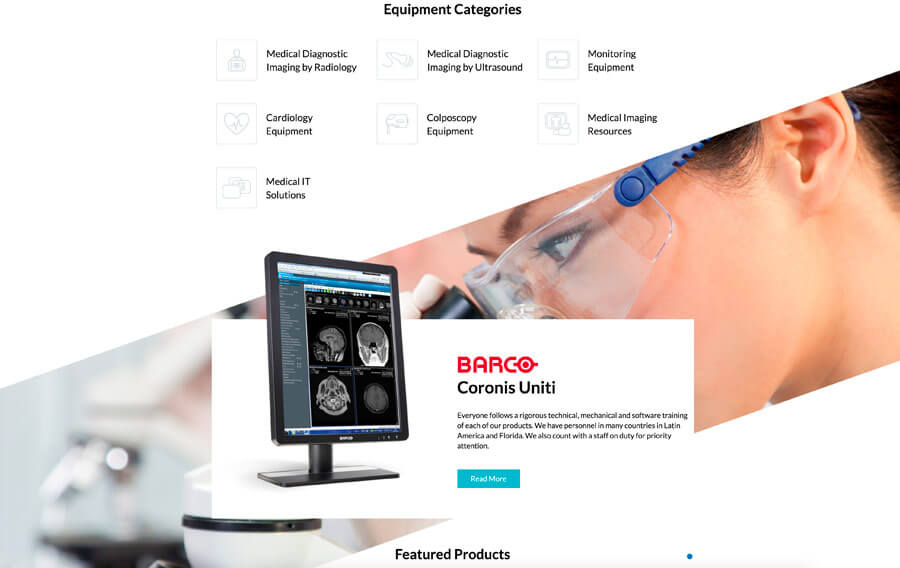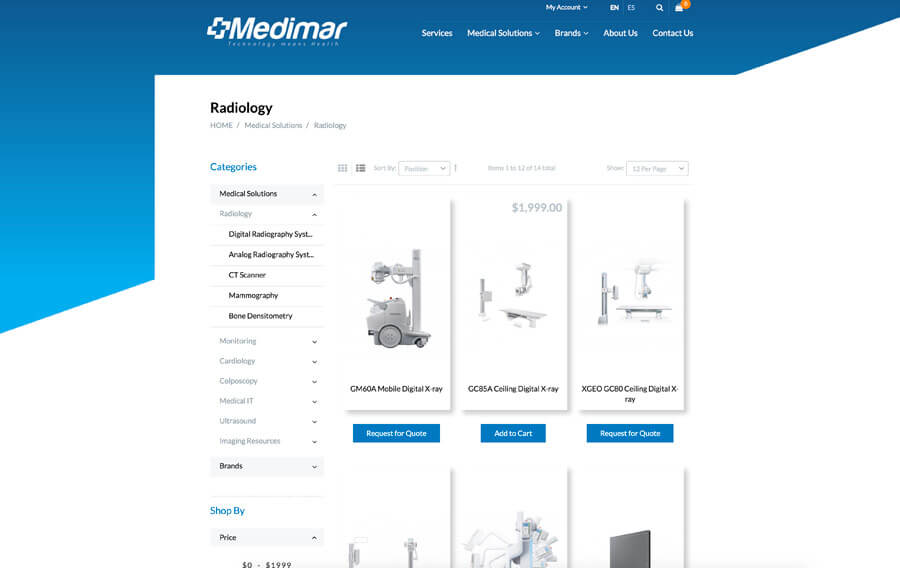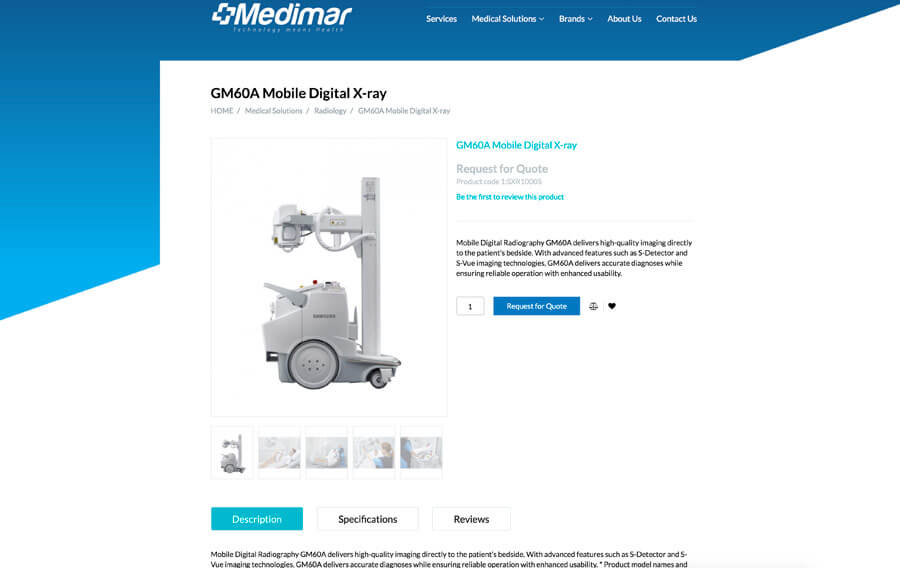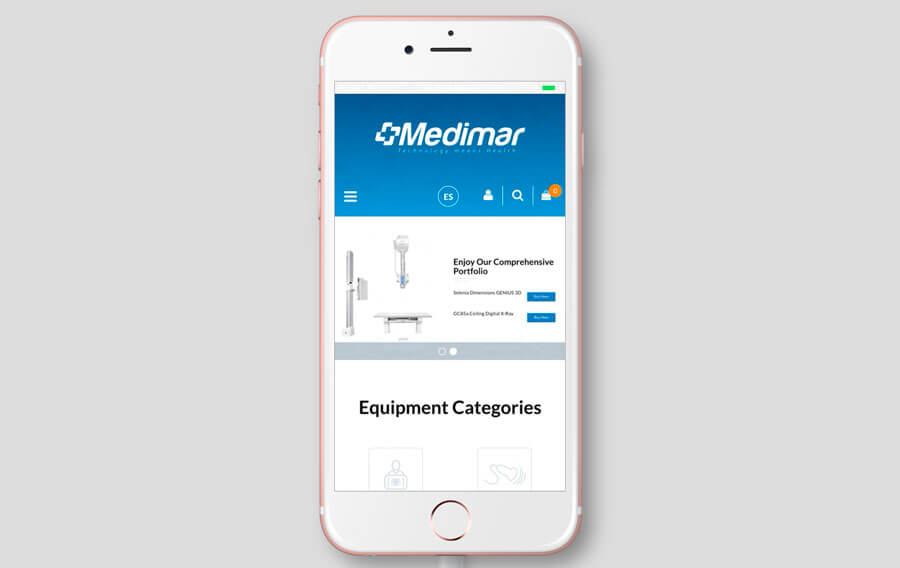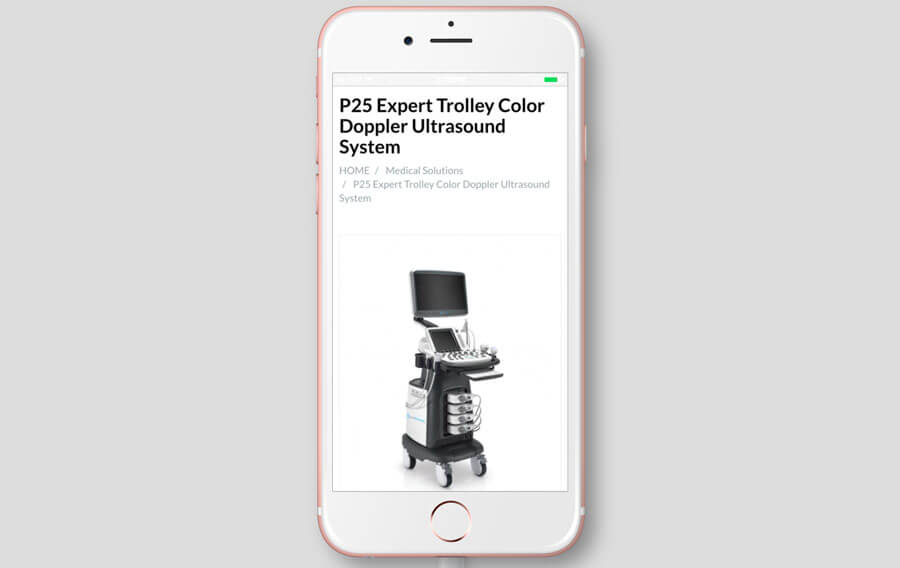 Medimar Corporation
Medimar Corp is one of the most important suppliers of medical equipment for Latin America established in the city of Miami. The company was founded in 1997 by GrupoLar, a consortium with presence in Argentina, Colombia, Panama and Venezuela. Medimar Corp has been constantly growing for over fifteen years having the impetus to develop new ideas and concepts, meeting and exceeding the needs of demanding markets.
Create an advance online presence for a leader in its industry!
Medimar Corp tasked Absolute Web Services with creating an online presence that would truly represent its place as the leader in the medical equipment segment in Latin America. Starting with a custom web design and Magento integration, advanced features like payment gateway integration, two products catalogs (based on user location) and multi language features were created. Medimar knows the importance of online validation for consumer confidence, and a complete testimonial and product review system was implemented.
Medimar with Magento and Absolute Web Development developed a web presence that was easy to use while reinforcing Medimar as the leader in it's vertical.