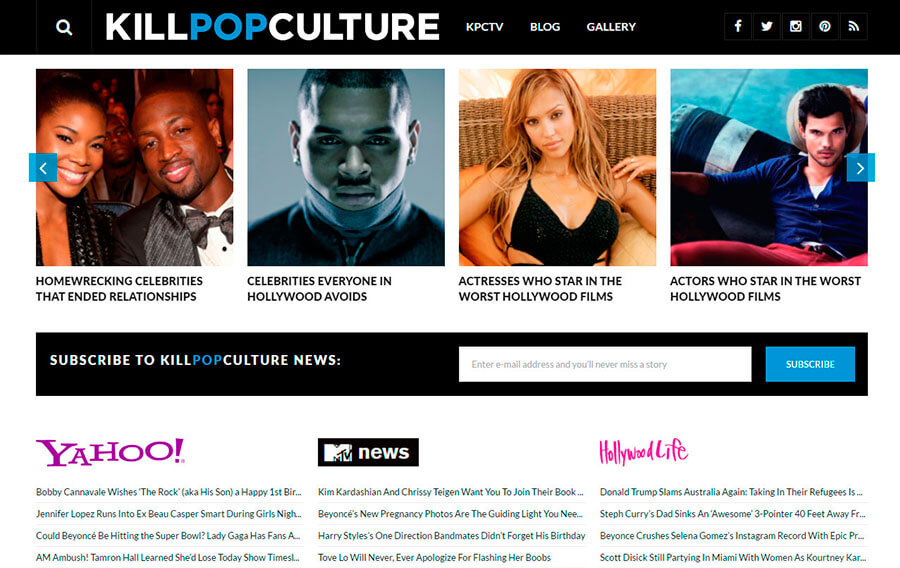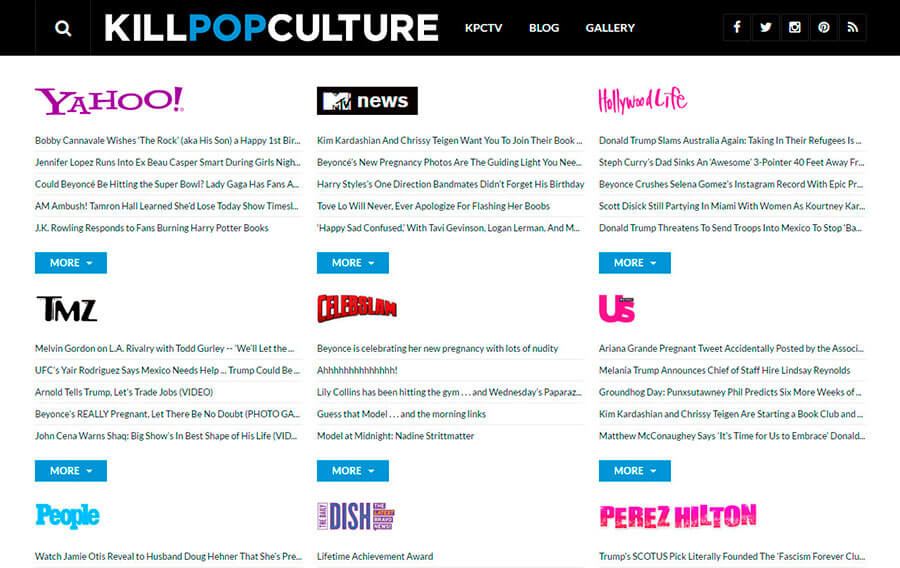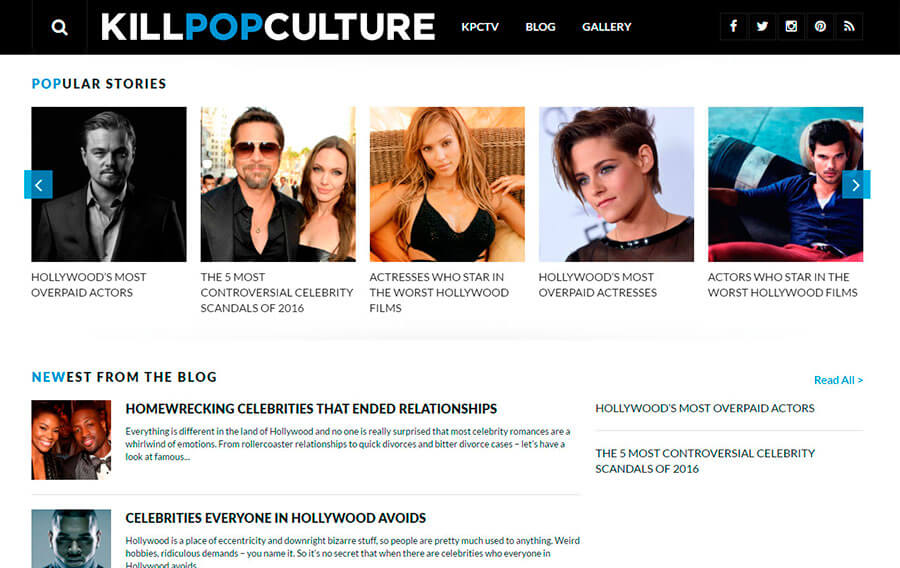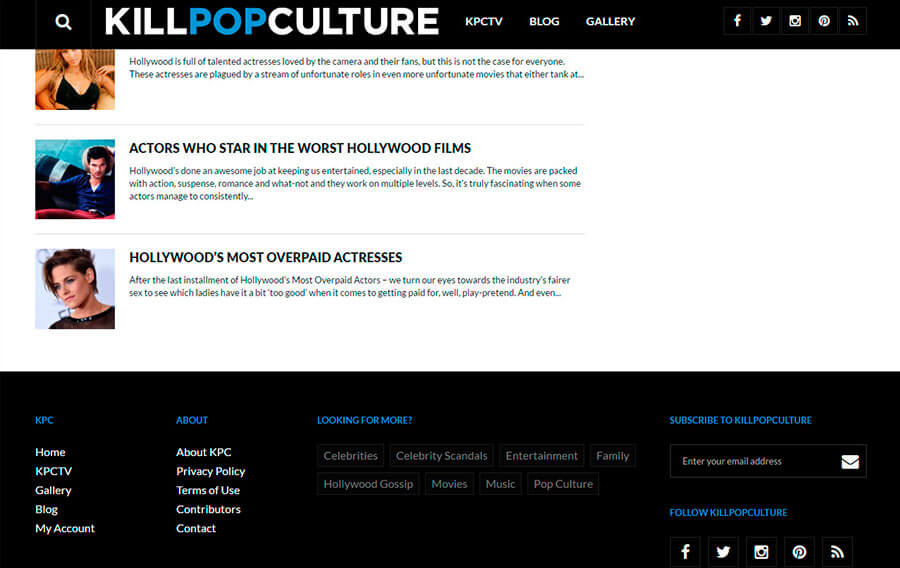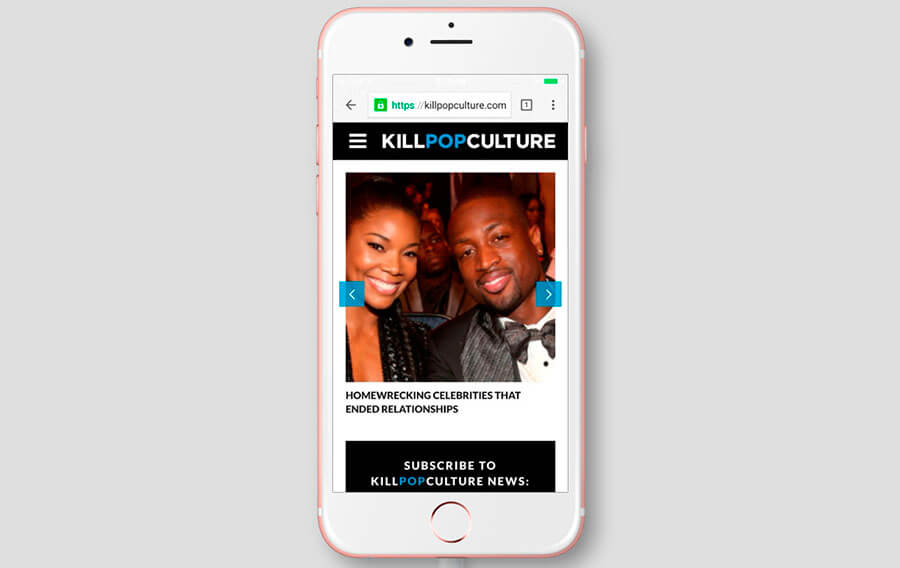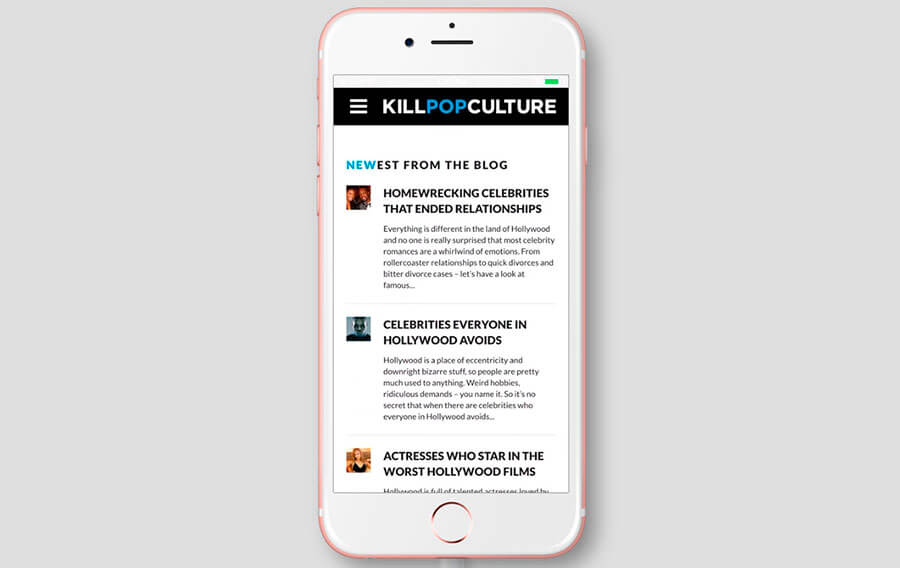 Kill Pop Culture
Kill The Pop Culture is The Most Complete Source for Celebrity News, Gossip, & Entertainment.
Kill The Pop Culture tasked Absolute Web Services with creating a unique online presence to tackle the problem of a consolidated celebrity news portal. Absolute Web Services created a dynamic admin-controlled news crawling system that curates the latest entertainment news from curated popular websites and posts them to KPClive, and updates the page in real-time for visitors already on the home page. In addition, Absolute Web Services created a custom designed theme for WordPress. Additional features include a custom gallery builder for aggregating unique content, social media integrations, impression tracking and social posting interception (for maximum brand visibility when sharing), and integration and customization of various content plugins.
Kill The Pop Culture and Absolute Web Services have created a long-term partnership that continues to make it one of the most polished experiences online for keeping up with celebrities!
Project Summary
WordPress Multisite
Custom Web Design
Community Contribution / Moderation
Near Real-time news item notifications
ReactPHP for Non-blocking updates from feed sources
Socket.IO for web push updates
Plugin Development for Feed Source Control
Google AdSense Integration
Vue.JS feed home page component
Comments Integration with Disqus
Always-on SSL