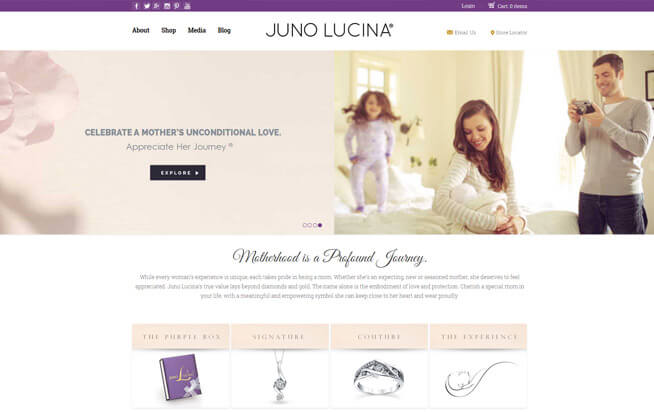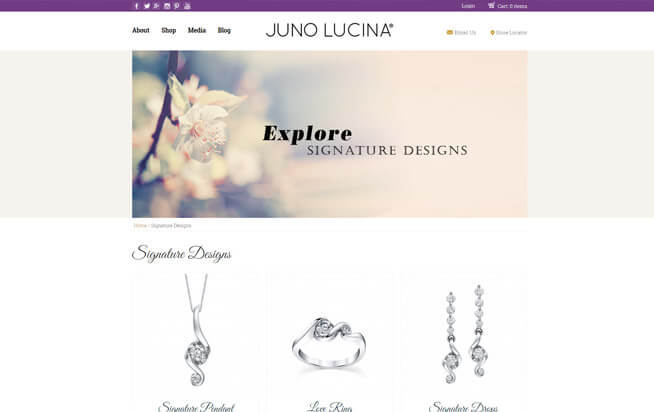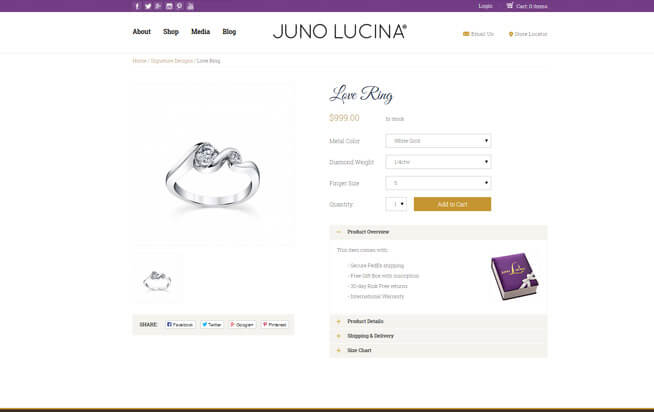 Juno Lucina
Juno Lucina is a truly unique jewelry company. It is dedicated to the mission of celebrating a woman's journey through motherhood, commemorating every milestone in precious metals and sparkling diamonds. Mothers are universal (we all have one), but their role in our lives is so often taken for granted. Juno Lucina sought to change that with their beautiful and utterly unique designs inspired by the most important journey of any woman's life.
When Juno Lucina asked Absolute Web Services to bring their vision to life on the web, we had to come up with a look and feel perfectly suited to this company's mission. To achieve that goal, the site was built on the Magento content management platform. Magento is designed for E-commerce and backed by the people behind eBay, so it was a great solution for Juno Lucina. The site also features social media integration, Email contact forms, and other features designed to enhance communications with customers.
If you are looking for a one-of-a-kind company to celebrate the one-of-a-kind woman in your life, be it your own mother, your wife, your best friend, or even yourself, Juno Lucina is the company to which you should turn.
Project Summary
Custom Web Design
Responsive Design & Coding
Magento Community Platform Coding and Integration
Setup of Catalogue with Configurable Products
Setup & Configuration of User Groups with Different Pricing Levels
Custom WordPress Blog Coding and Integration
Social Media Integration
Store Locator Feature
Payment Gateway Integration