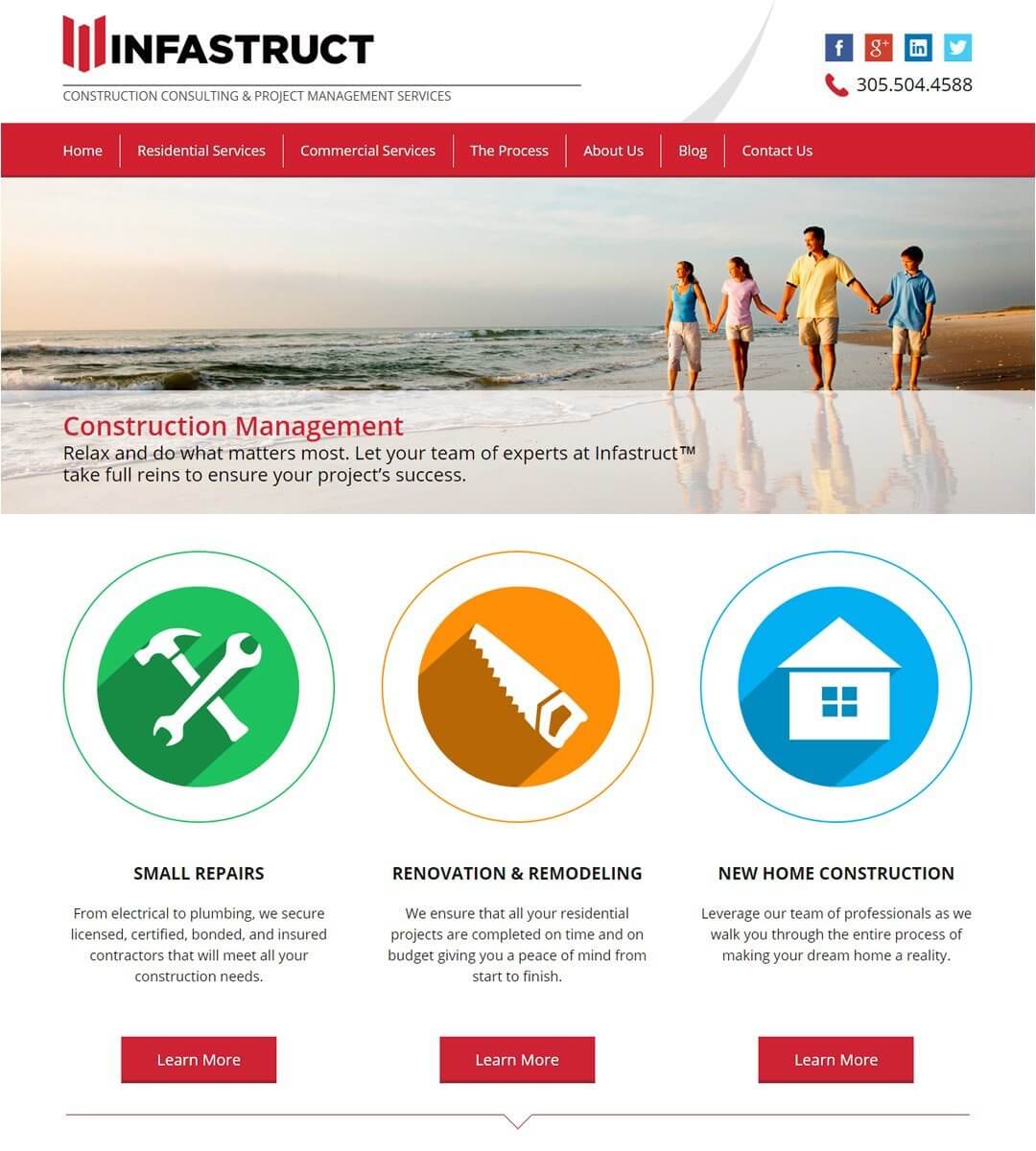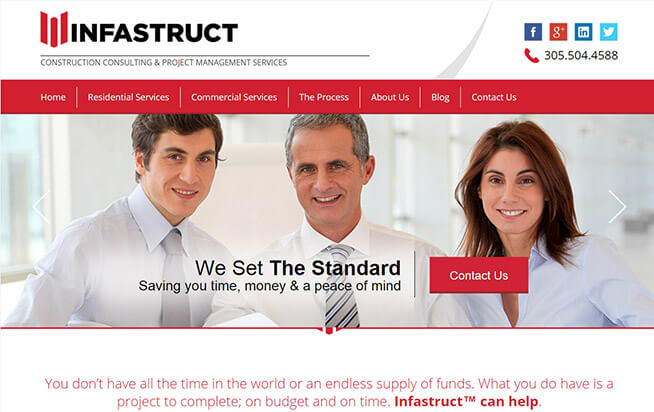 Infastruct
Anyone in construction knows that time and staying on budget are essential to a successful build. Because nobody has an endless supply of time or money, effective project management and sticking to a budget are essential. That is where Infrastruct comes to your aid.
Infastruct provides project management tools for all residential and commercial construction needs. Thanks to their dedicated team of professionals, your project will be meticulously planned from start to finish in a manner designed to best leverage time and resources to minimize cost and maximize profits. Infrastruct serves as the trusted adviser of their clients with years of industry experience and a proven track record of successful project completion. Infrastruct intends to gain its clients' trust and respect by the success of their services
To achieve its goals and share the value of its services, Infrastruct turned to Absolute Web Services to design and implement a state-of-the-art website. Infrastruct wanted to project an image as professional, appealing, and easy to navigate as their own services. Built on the foundation of the WordPress content management system (the same system that powers nearly 75 million websites around the web) Infrastruct.com is designed to be easy to use, easy to read, and easy to maintain. That makes it possible for Infrastruct to focus on what it does best – providing its outstanding construction project management services –  not on keeping up with the demands of maintaining its web presence.
Project Summary
Custom Web Design
Custom Blog Design
Social Media Integration
Mobile Friendly Optimization
Search Engine Friendly URL Architecture
Google Analytics Integration
Programming of the Inquiry Form