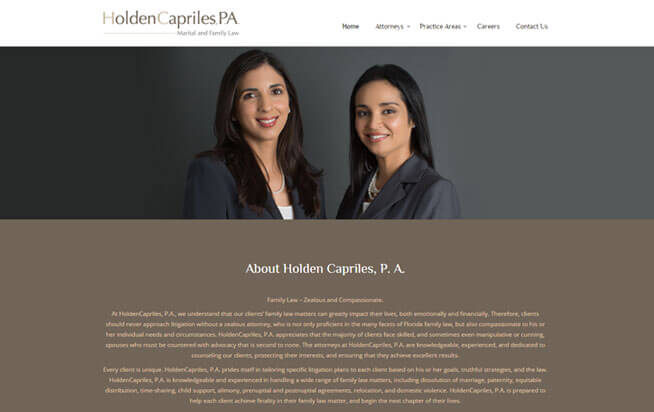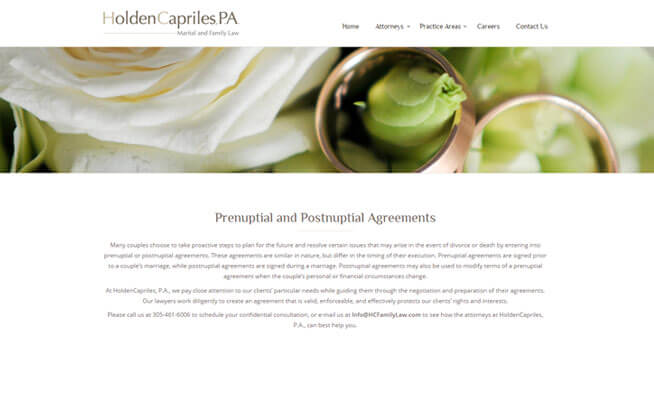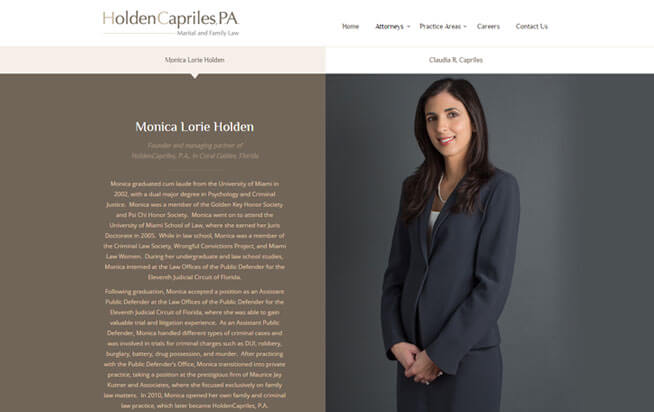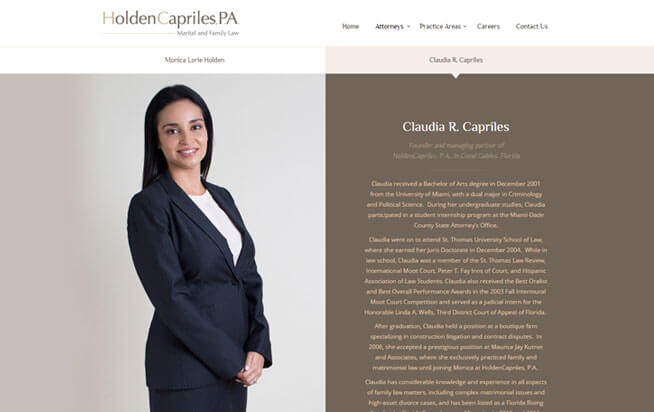 HoldenCapriles, P. A.
HoldenCapriles, P.A., one of South Florida's premiere marital and family law firms, is revolutionizing the practice of law. The staff at HoldenCapriles, P.A., understands that its clients' family law matters have a direct and very serious impact on their lives, both financially and emotionally. As a result, they offer both compassionate legal counseling and aggressive representation. They understand just how one-sided a battle against a represented spouse can be, and seek to protect their clients with skilled, intelligent, and well-reasoned advocacy.
Absolute Web Services understood that a unique firm like HoldenCapriles, P.A. deserved a unique approach to their web design needs. That is why their site features a straightforward, elegant, and easy to navigate design that highlights the firm's expertise, practice areas, and experience.
Every client at HoldenCapriles, P.A. is unique, and they stand ready to assist each of them with a wide range of family law matters, including dissolution of marriage, paternity, equitable distribution, time-sharing, child support, alimony, prenuptial and postnuptial agreements, relocation, and domestic violence. Absolute Web Services is proud to count HoldenCapriles, P.A. as one of our distinguished clients, and HoldenCapriles, P.A. is available to provide top-quality legal representation for your marital and family law needs.
Project Summary
Custom Web Design
Custom Blog Design
Social Media Integration
Mobile Friendly Optimization
Search Engine Friendly URL Architecture
Google Analytics Integration
Programming of the Inquiry Form