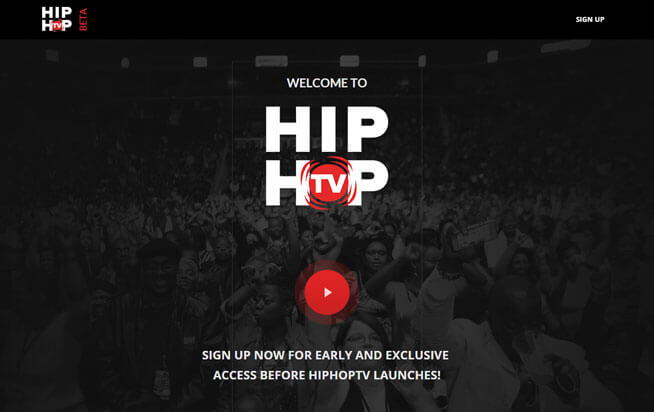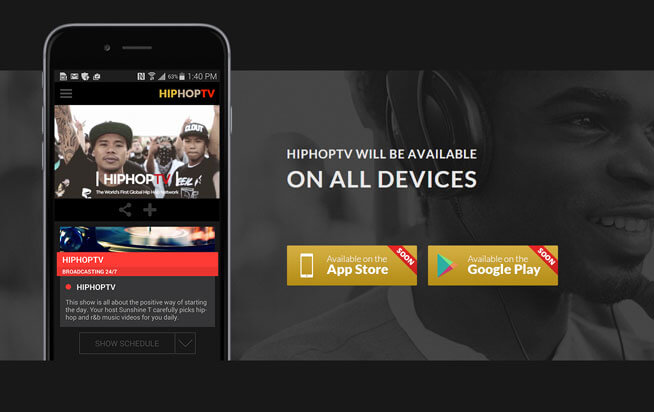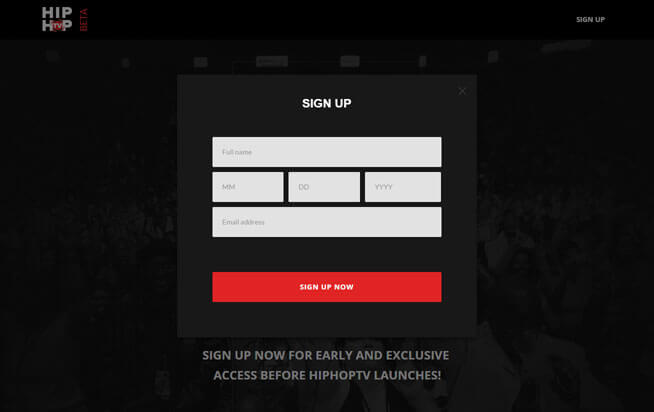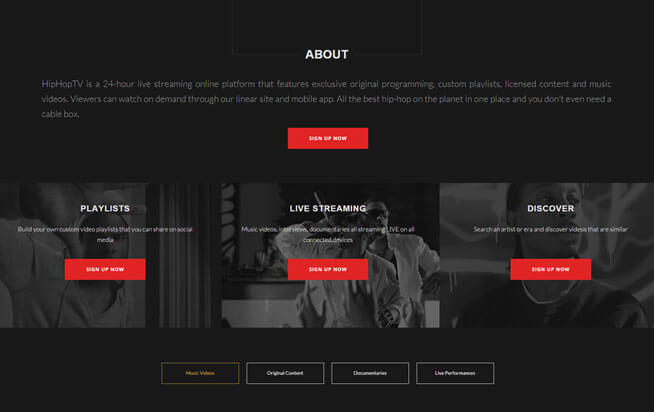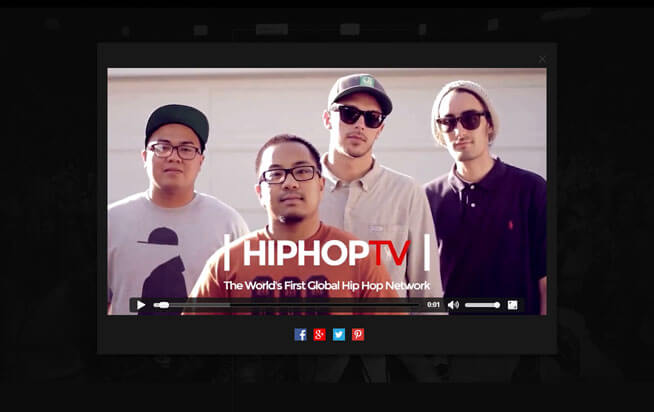 Hip Hop TV
HipHopTV provides viewers with the ability to access all the hip-hop they crave – anytime, anywhere. With 24-hour live streaming of playlists, original programming, and music videos, this exclusive platform is guaranteed to satisfy and excite music enthusiasts everywhere. Discover artists, videos, and live performances. Design and share your own personal playlists. Create your own personalized world of music while exploring the politics and culture of the industry – instantly.
Absolute Web Services created this unique website along with an app for anywhere accessibility to viewers on the go with a custom designed mobile application. Won't be home in time to watch your favorite artist live on TV? No problem. Worried about missing an interview with a popular performer? Not an issue. Can't wait to see the hot new music video that debuts in the next few minutes and you're just not going to make it in time? Not to worry! As a leader in the global hip-hop network, HipHopTV won't let you down. One of the most attractive features offered, is being able to take your music with you everywhere! HipHopTV can be accessed through any device and never requires a cable box. Viewers can tap into the network from either their mobile app or through the website.
HipHopTV has methodically thought-out and executed a user-friendly experience that has promoted endless possibilities within the industry. High-quality visual elements, functional HTML / YII design, and the promise to produce a product of innovation, value, and excitement, has been masterfully accomplished with our Miami Web programmers and developers.
By visiting the past and including the present, HipHopTV is creating the future.
Project Summary
Custom Web Development
Responsive Layout
MailChimp Integration
Social Media Integration
Mobile Friendly Optimization
Search Engine Friendly URL Architecture
Google Analytics Integration
Programming of the Inquiry Form