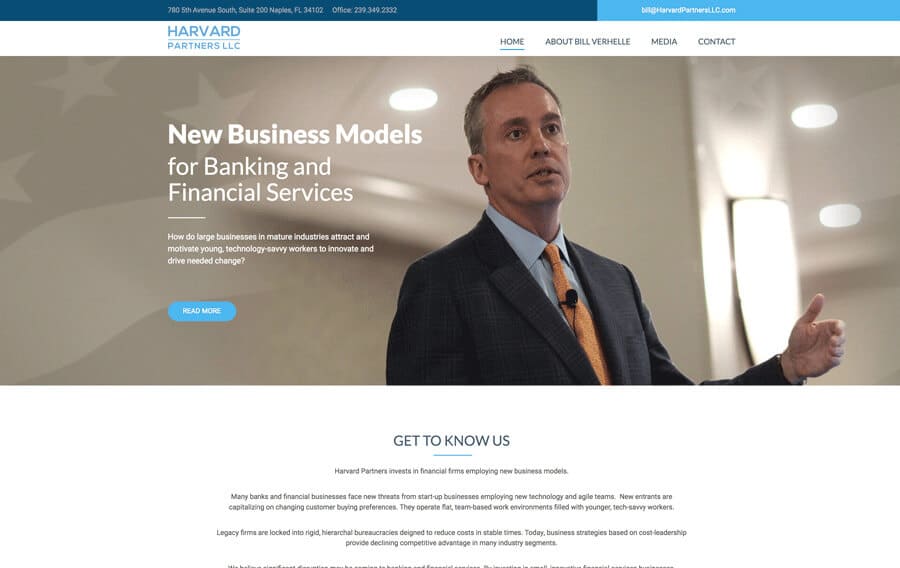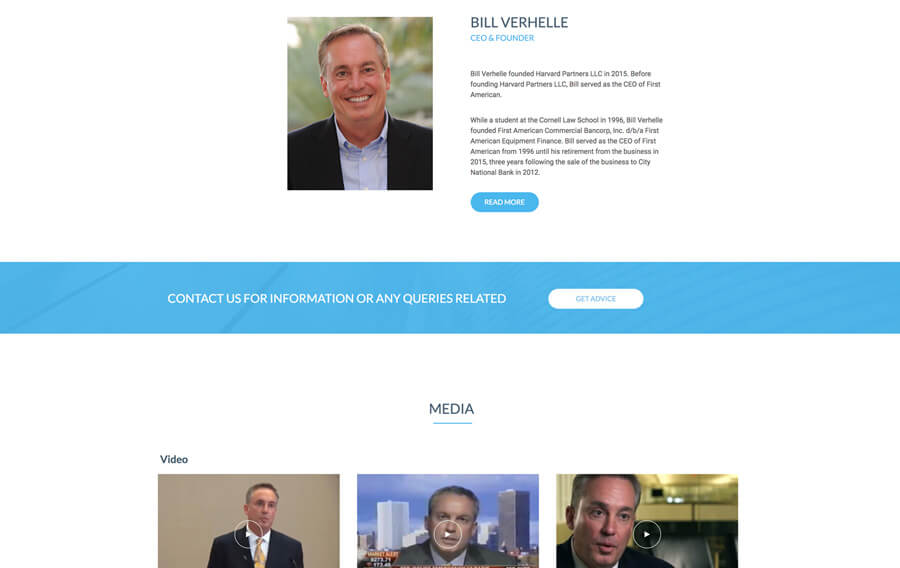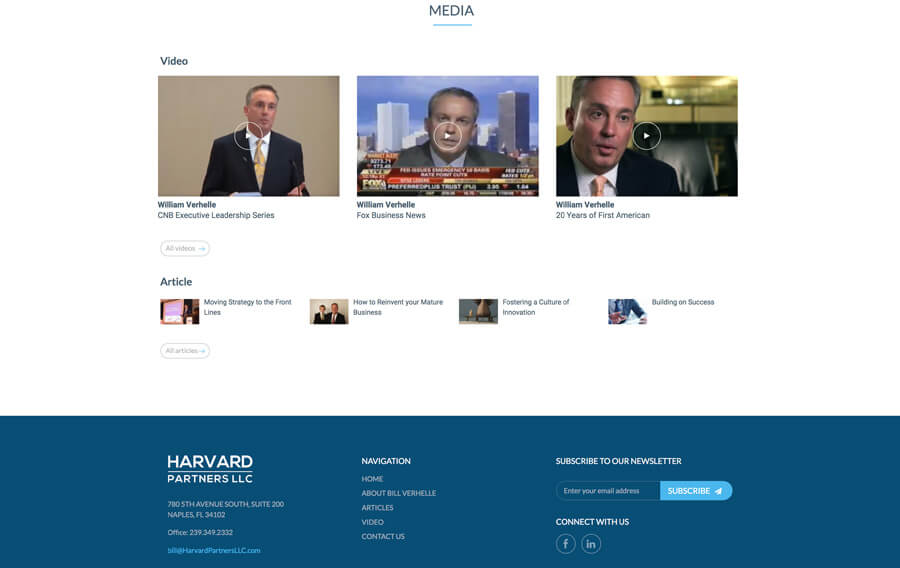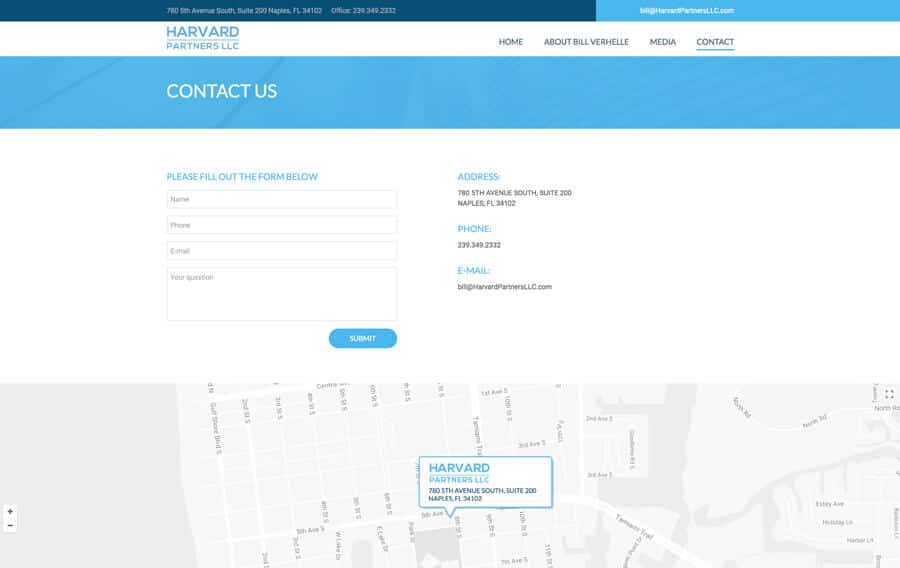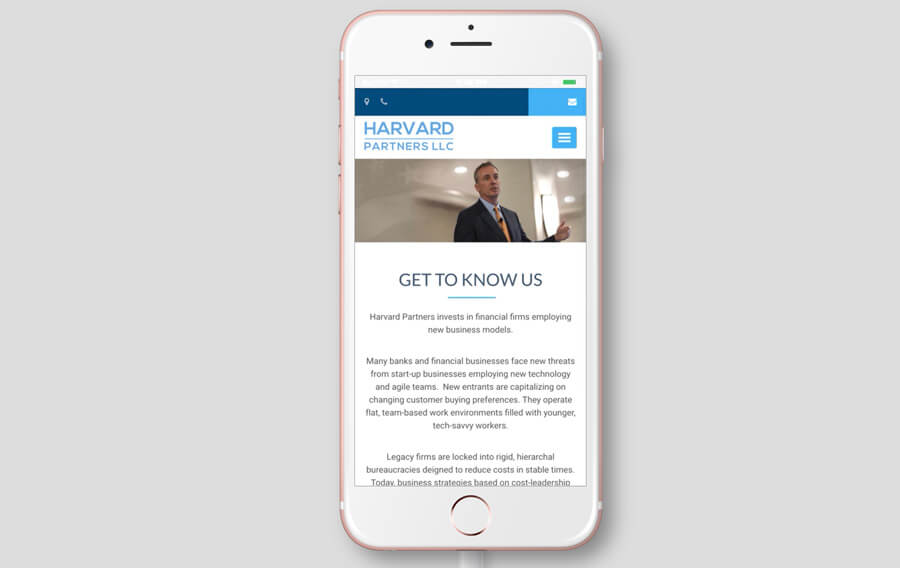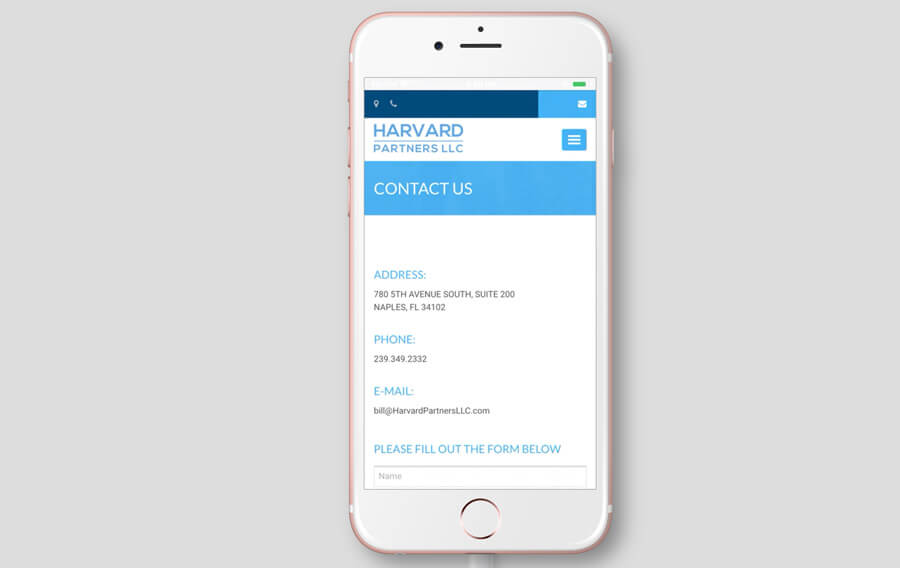 Harvard Partners
Harvard Partners is an organization that invests in financial firms who employ new business models. They believe significant disruption may be coming to banking and financial services and are helping to develop new business models for the industry by combining the efficiency of legacy firms with the innovative approach of tech-savvy environments.
Creating a straightforward, easy-to-navigate, and mobile friendly interface.
Harvard Partners, LLC tasked Absolute Web Services with creating a website that was straightforward and lightweight with a mobile-friendly interface. Using web 2.0 best practices, we took a mobile-first approach in building the site according to our client's tastes and expressed needs. We assured visitors had access to articles and videos created by the client and posited them as experts in banking and financial services. Ready for contact? A custom contact form allows a website visitor to quickly contact the business avoiding the need to navigate away from the page to access their emails.
Project Summary
Custom Logo Design
Custom Web UI/UX Design
Mobile/Tablet Responsive
Training Courses Module
Social Media Links
Custom Contact Form
HTML/CSS Minifying
Google Maps API