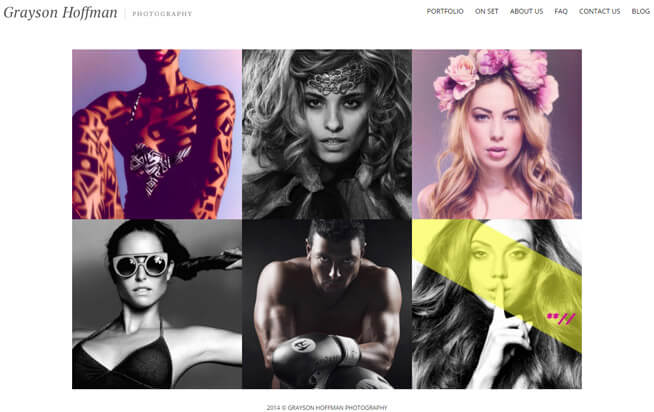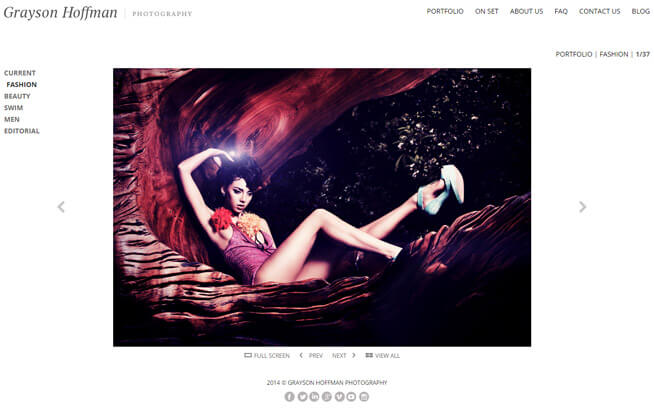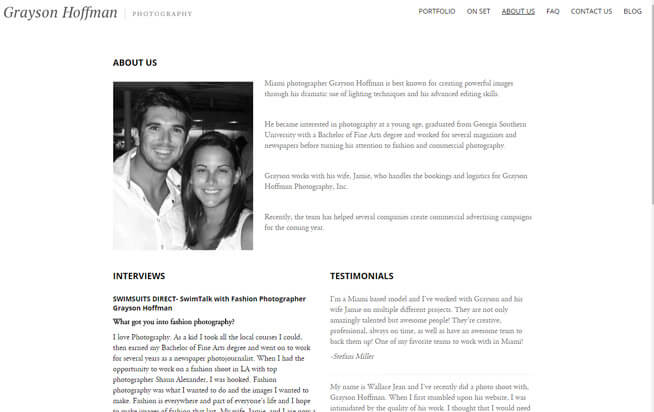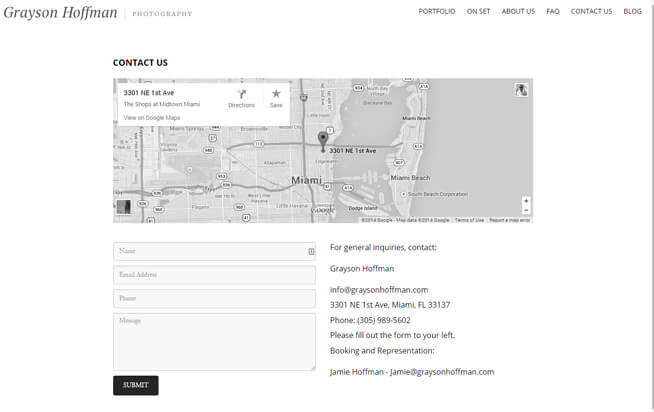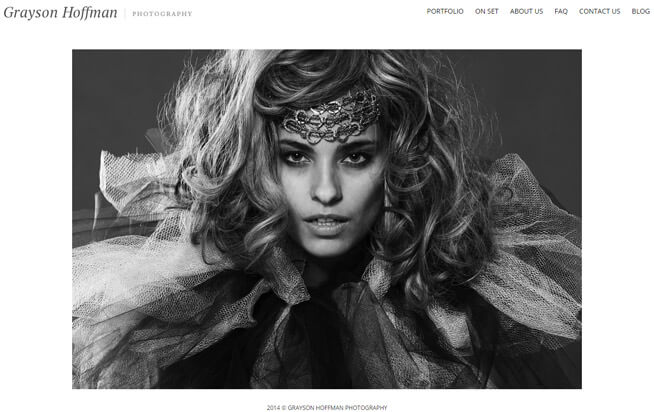 Grayson Hoffman Photography
Grayson Hoffman Photography is home to one of the most talented photographers in New York City. Fashion photography, editorials, advertisement campaigns, and everything in-between are produced in the creative photo studio. Grayson Hoffman continues to break the mould by crafting photos with some of the most dynamic, dramatic lighting and composition in the industry. With a Bachelor of Fine Arts from Georgia Southern University, Grayson Hoffman has worked with major fashion entities, magazines, newspapers, and extensive advertisement campaigns.
We were challenged here at Absolute Web Services to build a portfolio site that could showcase Grayson Hoffman's fashion, beauty, and advertising photography. Our design team built a site that displayed the work first and foremost. Streamlined design, simple navigation, HD images, and a comprehensive portfolio are all built into an easily updated site built around the WordPress platform.
Project Summary
Custom Web Design
Custom Blog Design
Social Media Integration
Mobile Friendly Optimization
Search Engine Friendly URL Architecture
Google Analytics Integration
Programming of the Inquiry Form