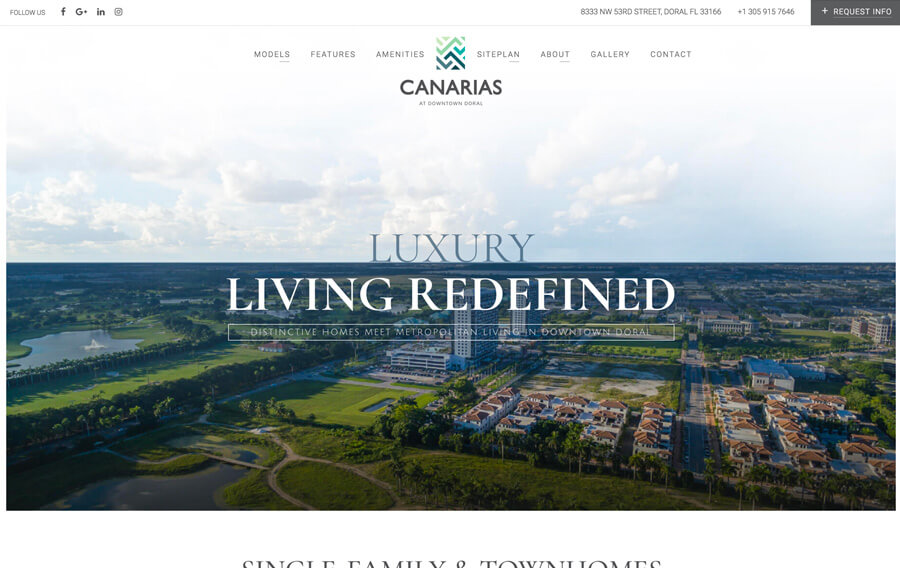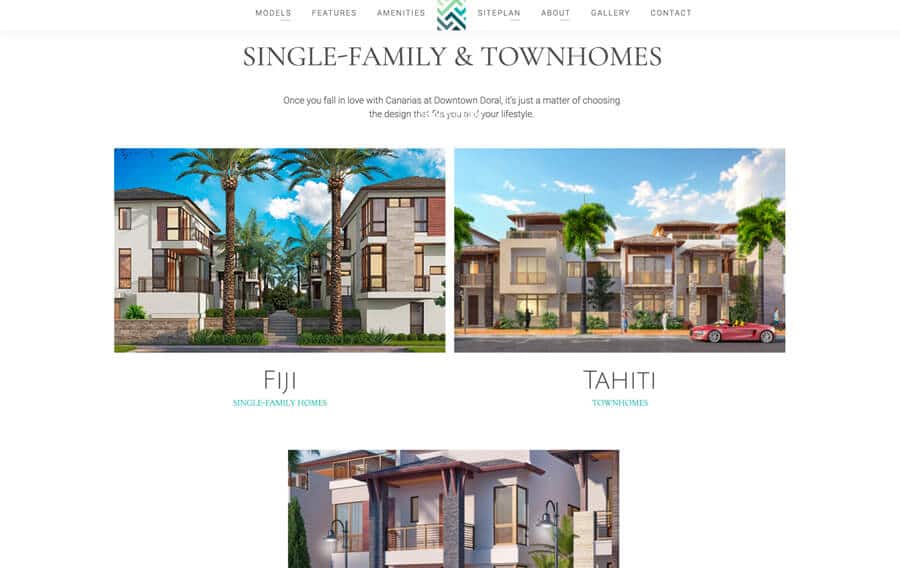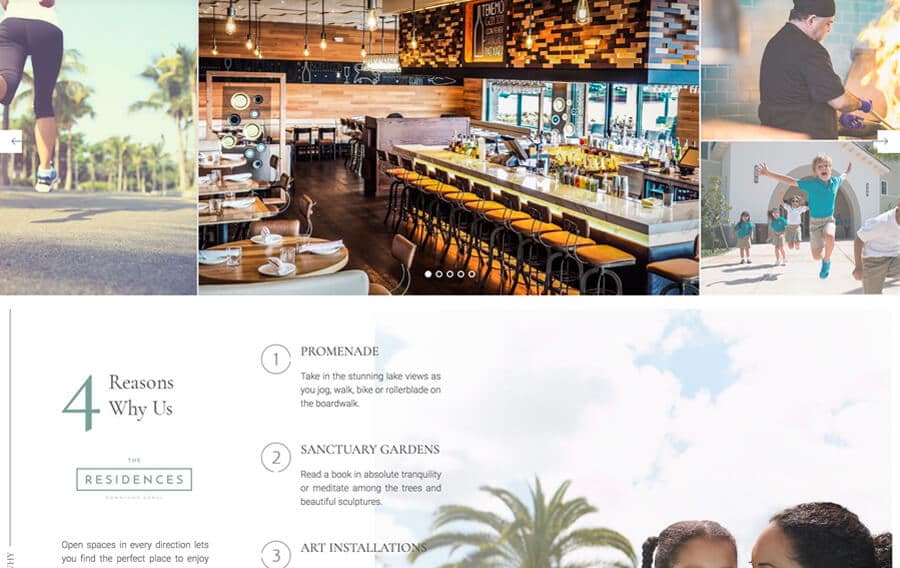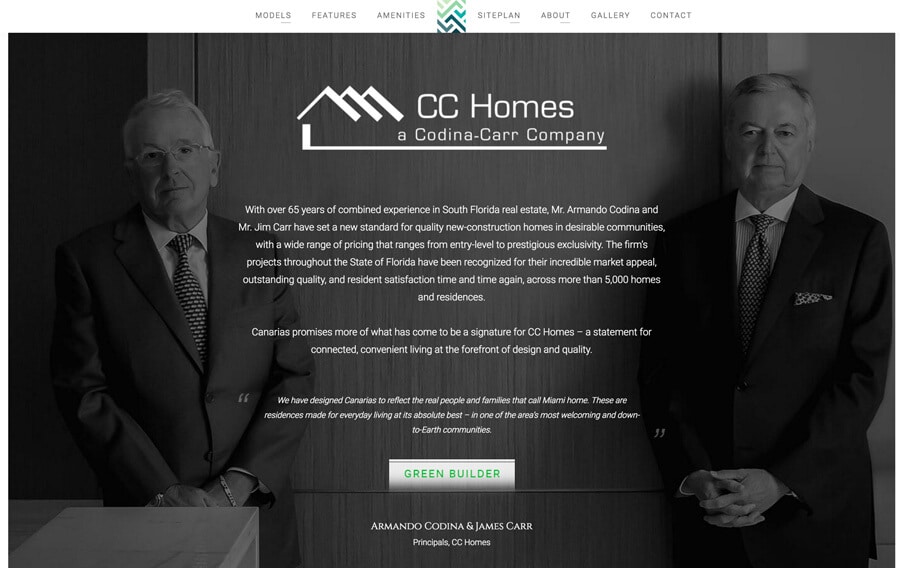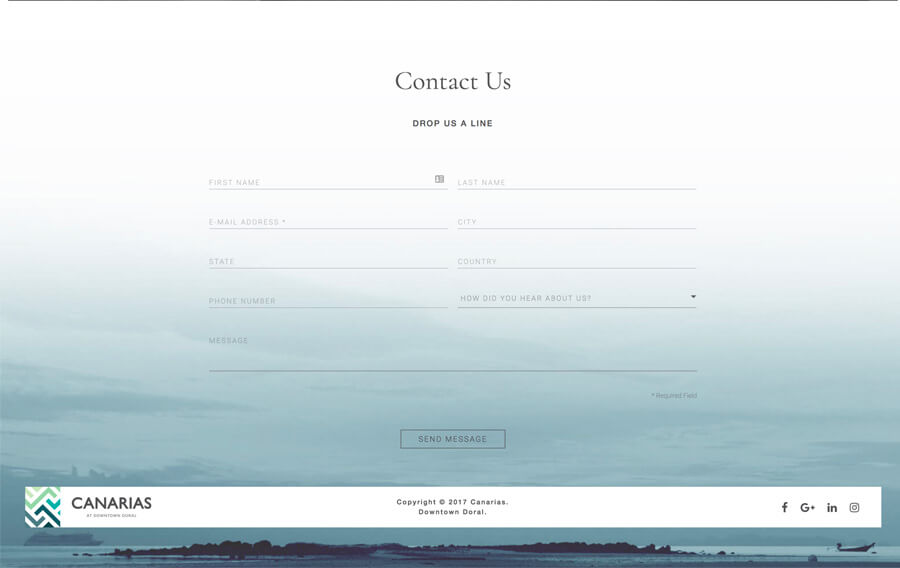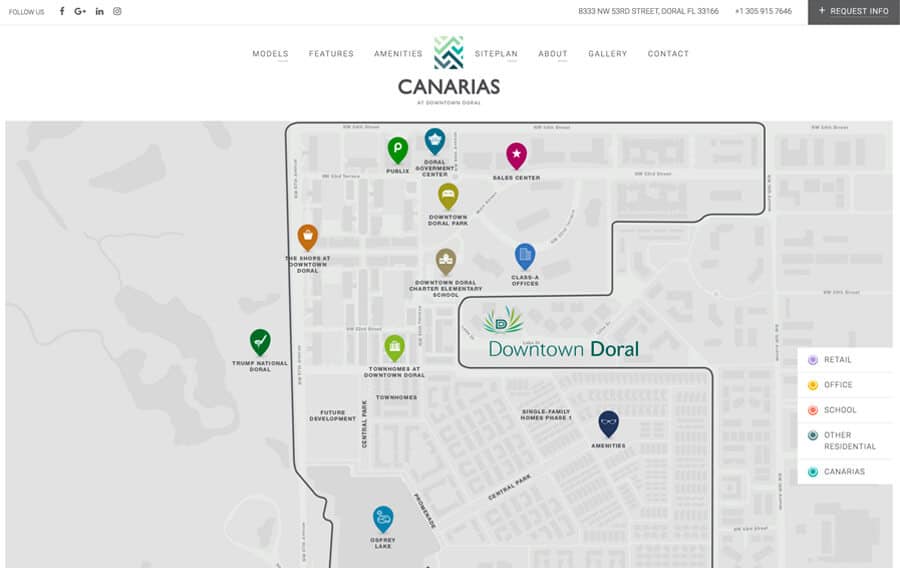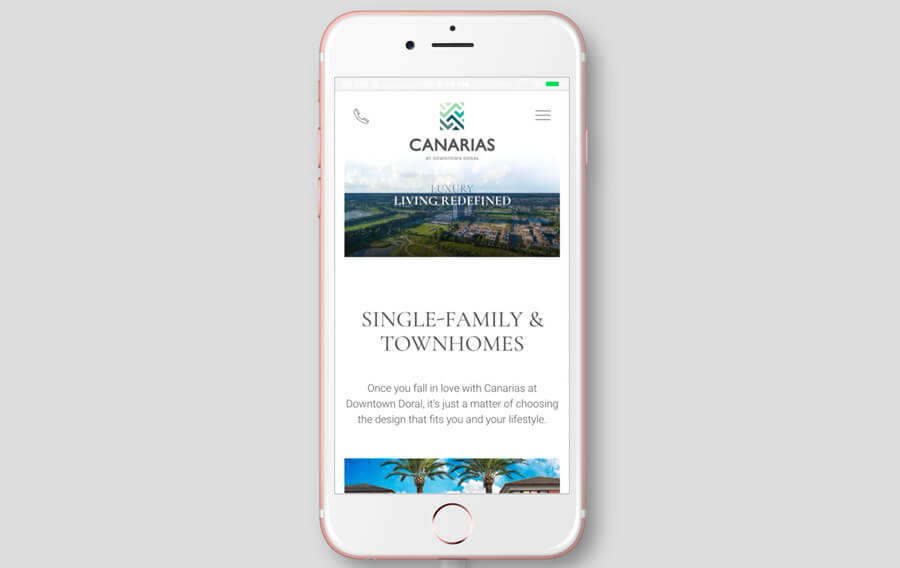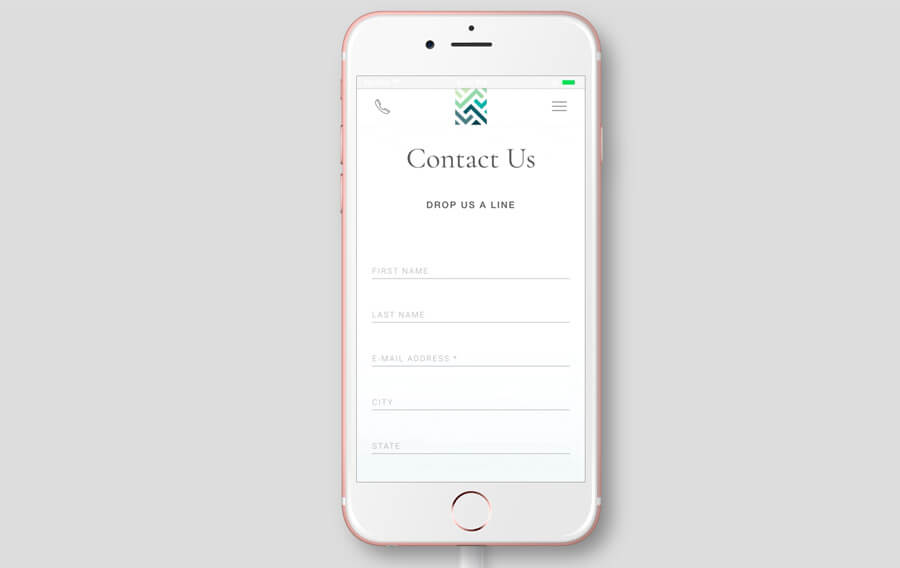 CANARIAS
Canarias Downtown Doral is a community of luxury homes in the heart of the Downtown Doral Residence development. Meant for the bold, high-end, and entertaining individual. Canarias pairs the exciting lifestyle of Downtown Doral with large homes and incredible finishing touches found in a suburban setting. Comfort and entertainment mixed in one!
An online presence that truly reflect the luxurious values owning a Canarias home exist.
Canarias Downtown Doral tasked Absolute Web Services with creating an online presence that would bring to life the most luxurious residential development found at Downtown Doral. Built on WordPress, the Canarias Downtown Doral owned property features advanced features such as a model building widget, social media integration, and a custom web design befitting of such a monumental community.
Canarias Downtown Doral with Word Press and Absolute Web developed a website that conveyed the luxurious of living in such a grand residential community!
Project Summary
Custom UI/UX
Mobile/Tablet Responsive
Custom Floorplan module
Interactive sitemaps
Custom Contact forms with user tracking
Custom written Gallery plugin
PDF Download
Intuitive Modern CSS3 and Javascript effects
Google Analytics
Social Media Links