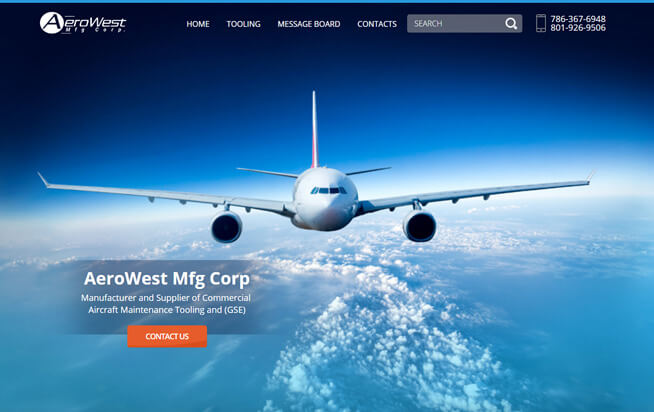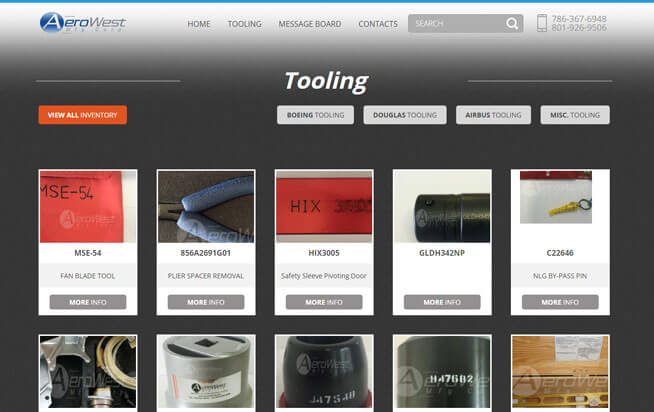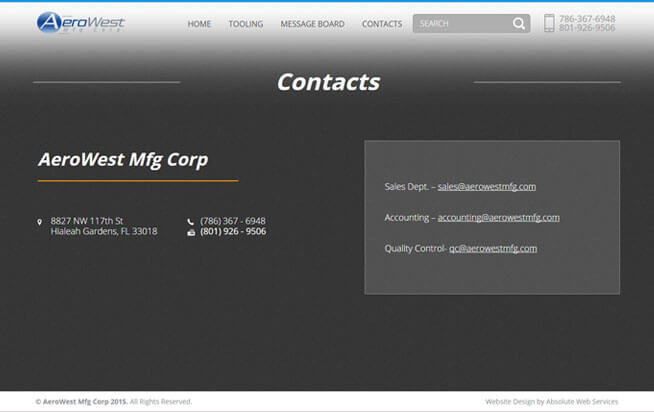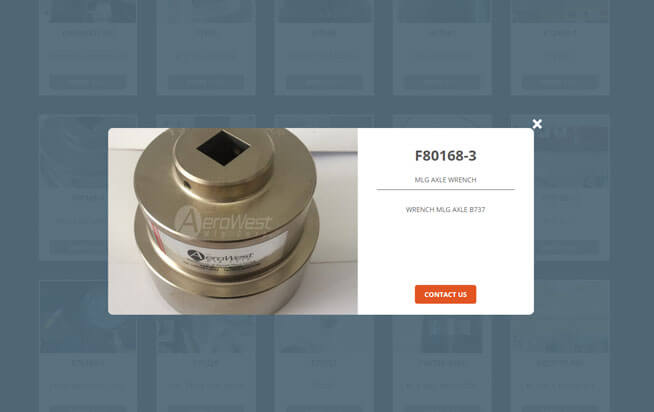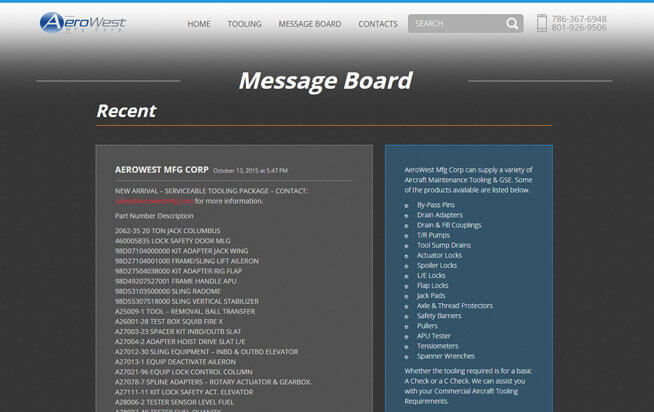 AEROWESTMFG
AeroWest Mfg
Going global with a business is no small feat, but it is one that AeroWest Mfg has accomplished. As with every global business, AeroWest needed a modern website through which to communicate with their customers. As a leading manufacturer and supplier of high-level aircraft maintenance tools, quality and a commitment to excellence underscores their every action.
Simple and Solid
Aircraft maintenance is serious business, and AeroWest Mfg wanted their website to convey an image of solidity and dependability. At Absolute Web Services, our  marketing, and graphic design team worked together to visually exude their values of reliability and high-caliber service. Producing a page that is as aerodynamic and sleek looking as the airplanes for which their goods are produced, a splendid image of a plane soaring the open skies immediately awes visitors. Harmoniously merging with the paradigm of minimalist and clean design, we created a navigation bar that seems to float in the sky itself.
Industry-Specific Designs
The nature of aircraft repair is involved and complicated, so we incorporated a message board that is updated in real-time. This helps the company to connect with customers, and customers to assist each other in regards to repairs. With this interactive message board, we have helped AeroWest to create a dynamic community that encourages repeat page visits and business. A product search bar makes locating specific pieces of hardware fast and simple. AeroWest Mfg expects their webpage to create a true collective of dedicated aircraft repair specialists who are anchored to their services and products.
Project Summary
Custom Web Design
Message Board
Social Media Integration
Mobile Friendly Optimization
Search Engine Friendly URL Architecture
Google Analytics Integration
Programming of the Inquiry Form