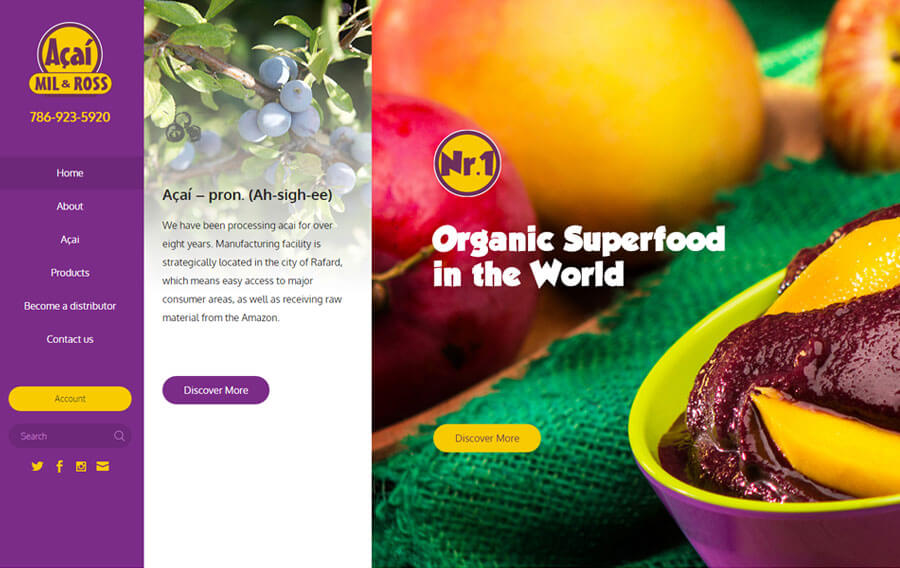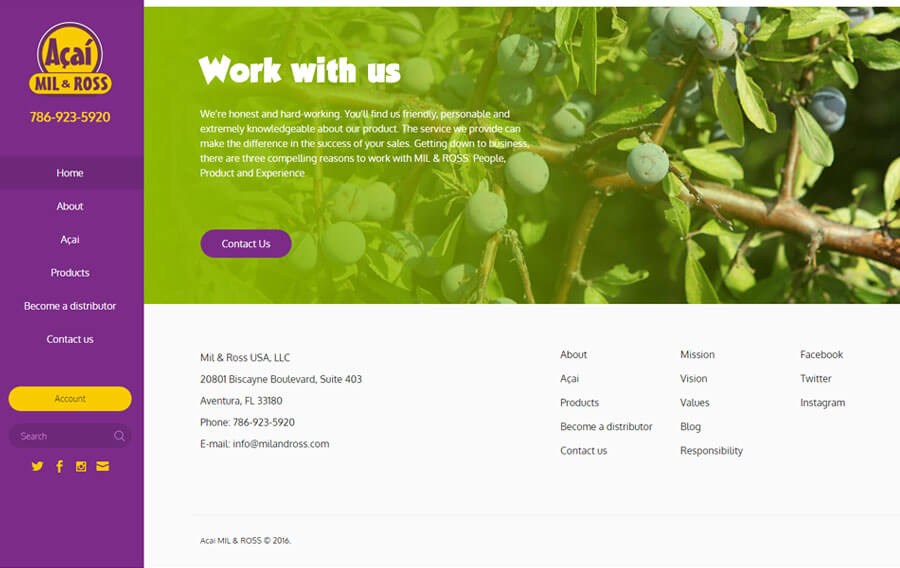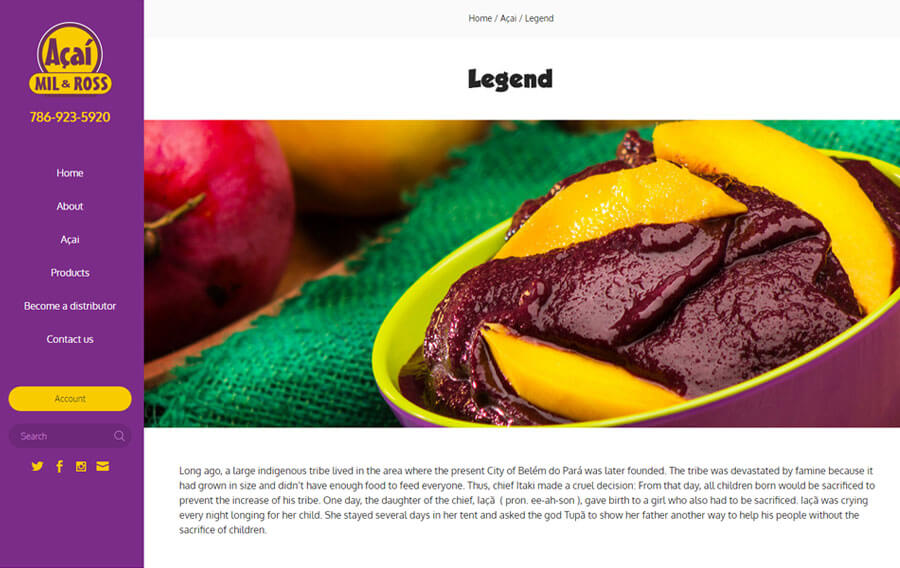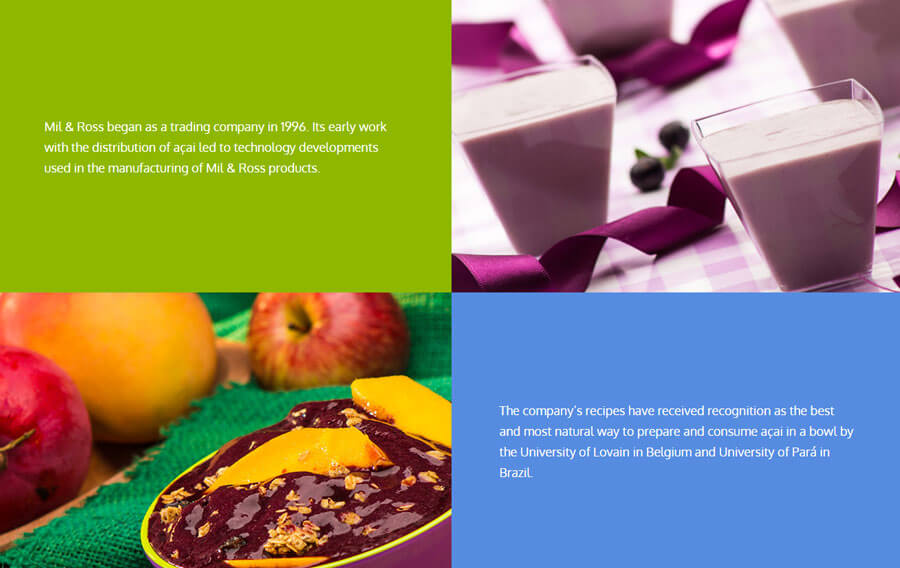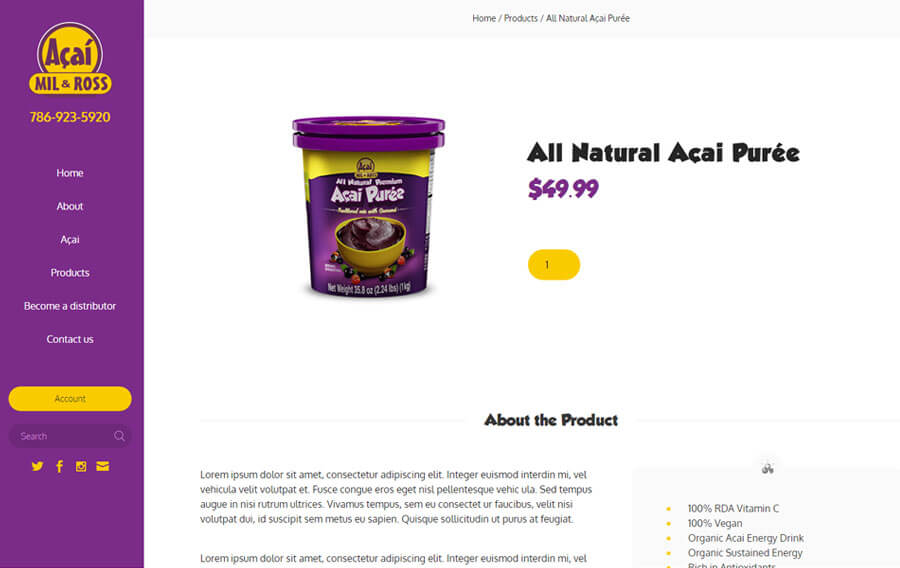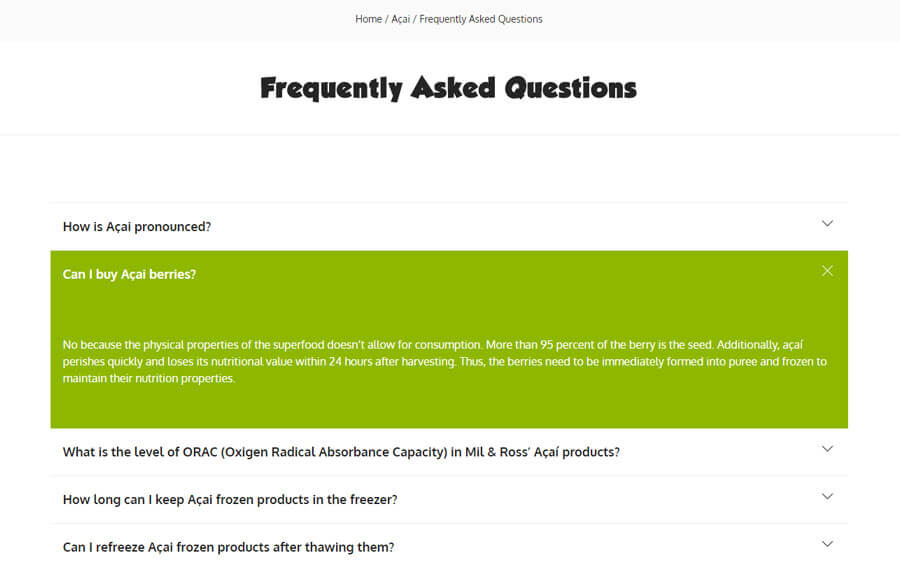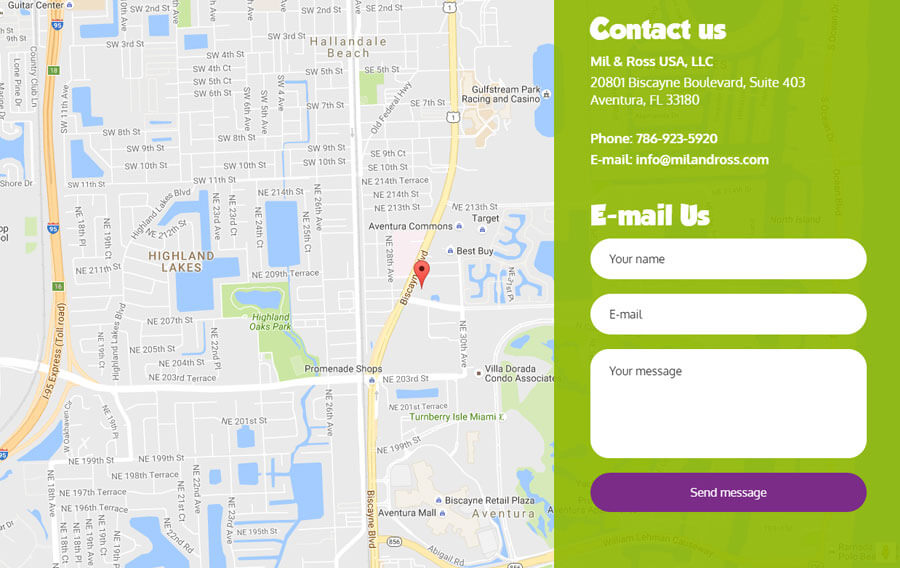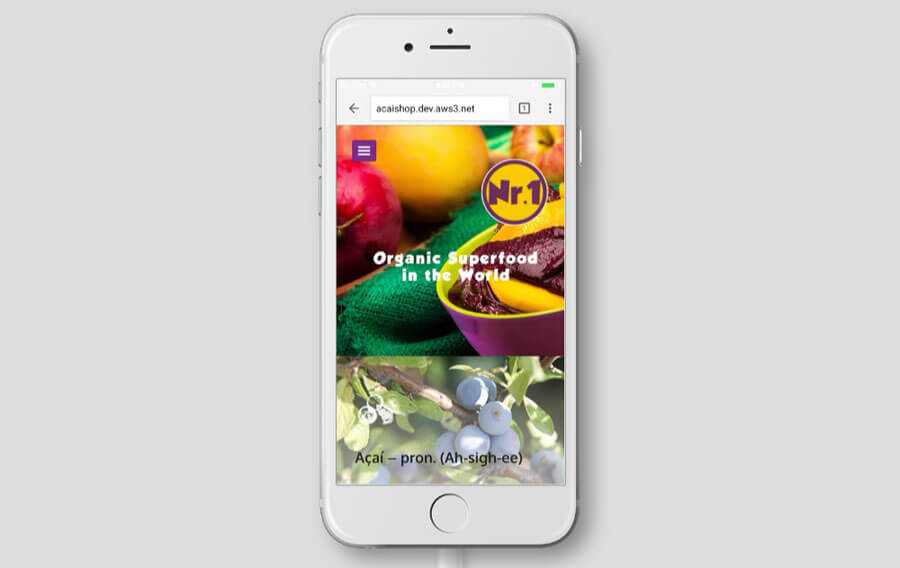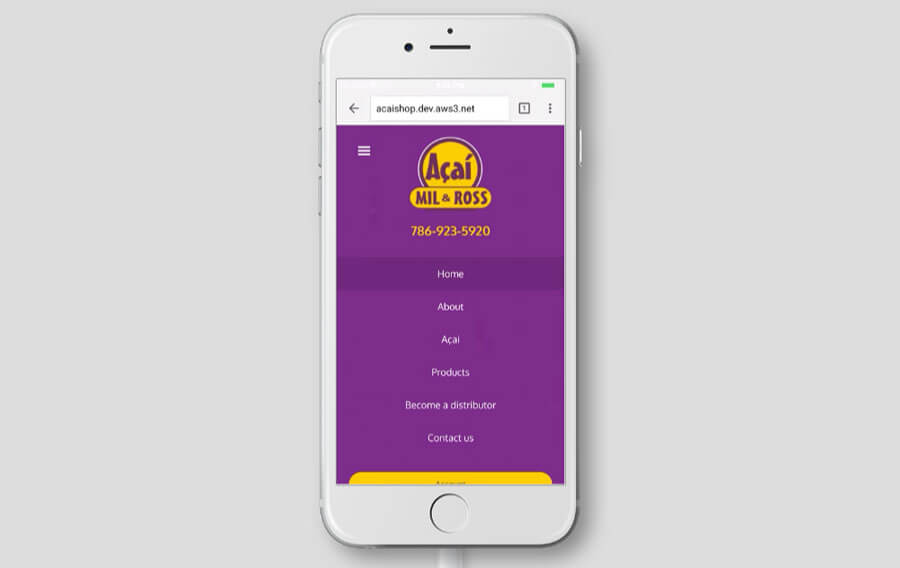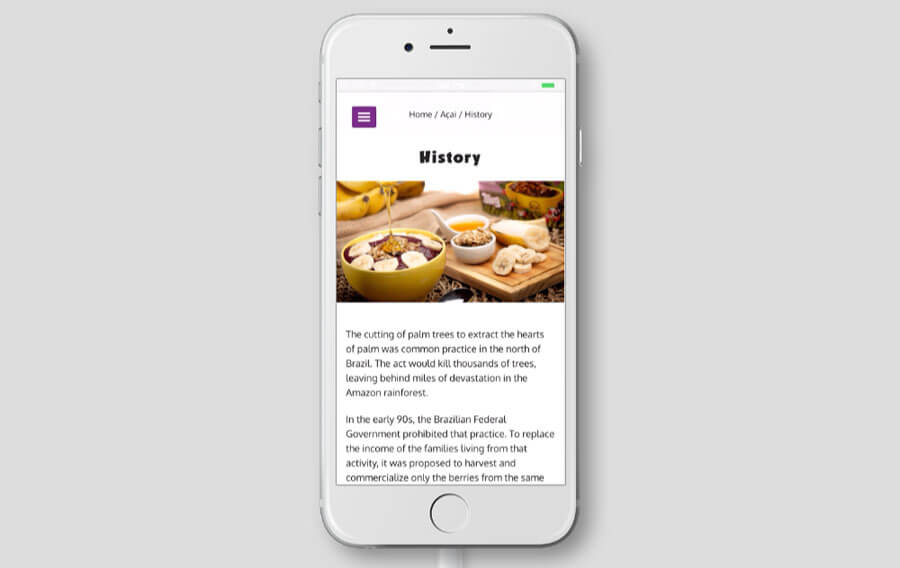 Acai Mil & Ross
Acai Mil & Ross is the leader in processing acai with over twenty years of experience . All facilities feature state-of-the art technology paired with their homegrown recipe to make the acai the most tasteful and natural way.
Transition the beloved Aca Mil & Ross website into a full service ecommerce presence.
Acai Mil & Ross tasked Absolute Web Services with creating an online presence that would keep the brand DNA while introducing a commercial features and store capabilities.
WooCommerce technology was selected to serve as the backbone of our efforts. WooCommerce lends itself to extensive customization, and flexibility to organically insert the new commercial tone while staying true to the brand DNA. Our certified development team created custom plug-ins, while our designers made a unique, responsive, highlighting technical advancements while creating an easy to navigate user experience.
Acai Mil & Ross is delighted with the results and how Absolute Web Services, with WooCommerce, are able to deliver solutions to their corporate needs.