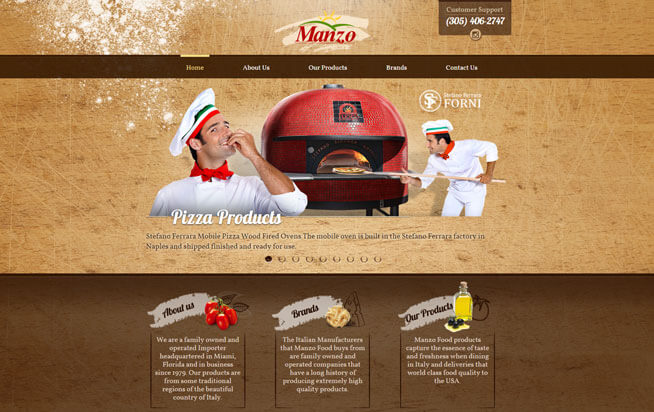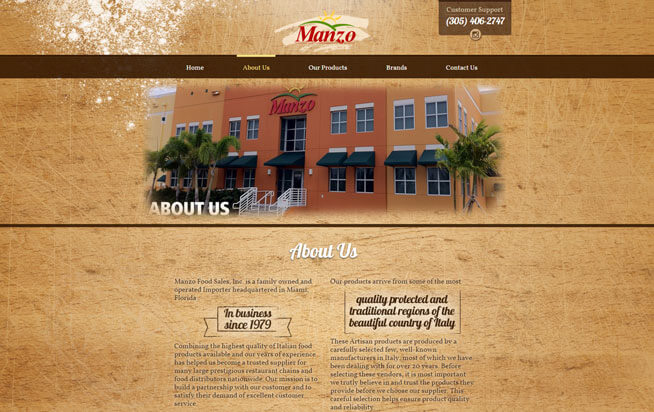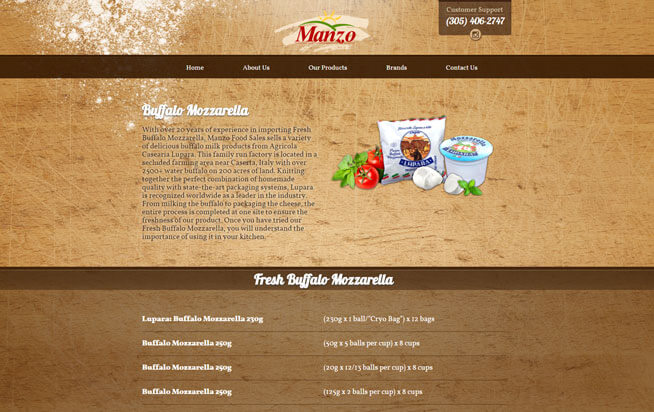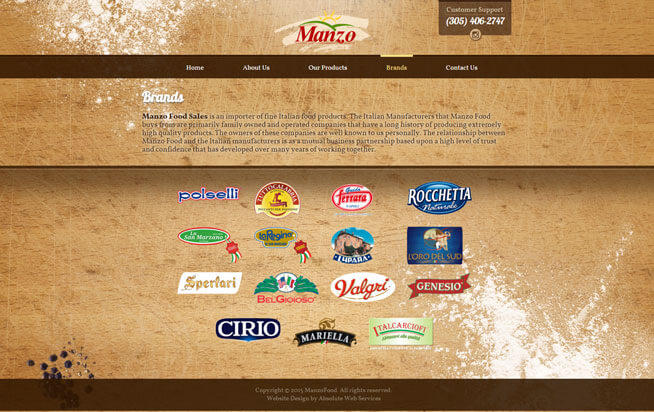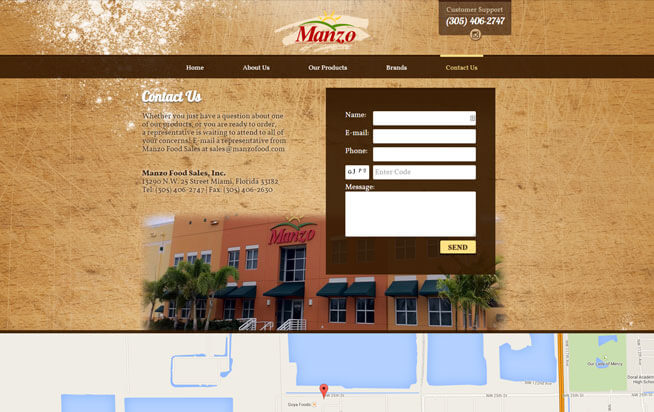 Manzo Foods
Overview
Manzo foods is one of the largest suppliers of high quality Italian food products in the market.  As a nationally trusted and prestigious distributor, they needed to upgrade their outdated website to reflect the qualities they represent.
Concept
Our Miami webdesign specialists gave a makeover to their outdated website and created a customized website where design meets functionality.
We utilized WordPress and created a customized web site and incorporated visual elements to tell a story about Manzo food. By including the traditional Italian  rustic design elements  it helps visitors understand the experience of working with Manzo foods.
Visitors to the site can:
Read in-depth about Manzo Food's rich company history
See Product Catalog
See the brands they sell
Fill out an inquiry form
View the website from their mobile or tablet device
In the end,  our webdesign team  delivered a major upgrade from their previous site and was able to capture the identity of Manzo Foods while delivering content in a professional and accessible manner.
Project Summary
Custom Web Design
Mobile Friendly Optimization
Search Engine Friendly URL Architecture
Google Analytics Integration
Programming of the Inquiry Form