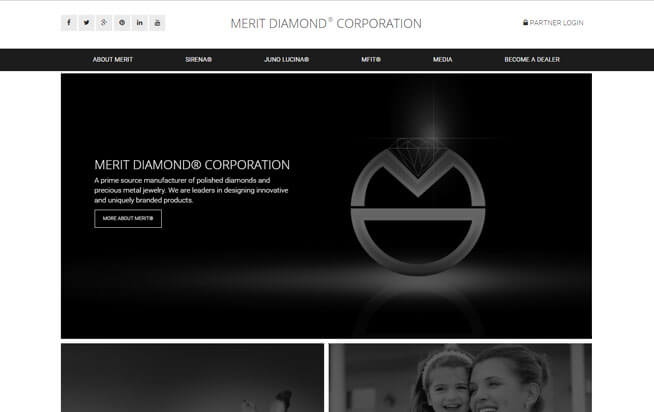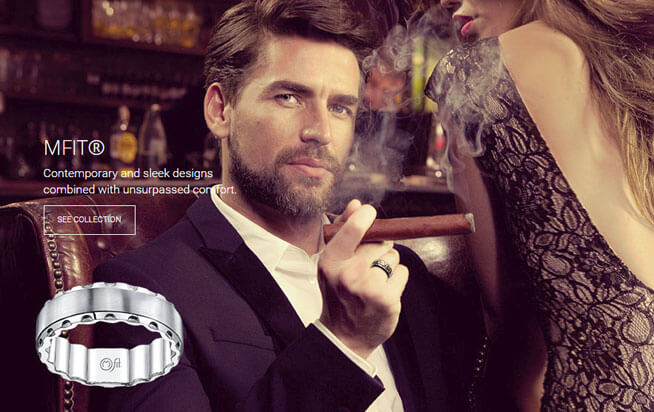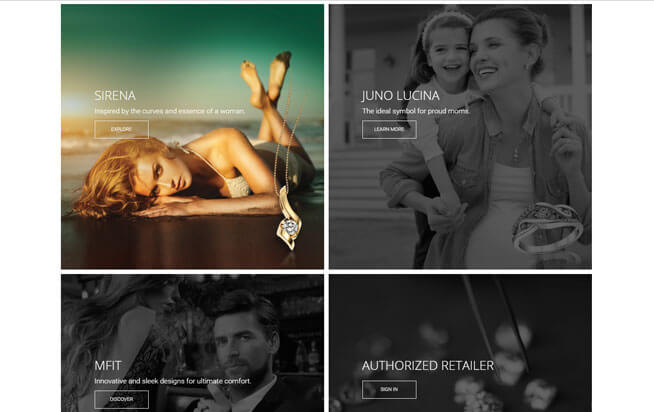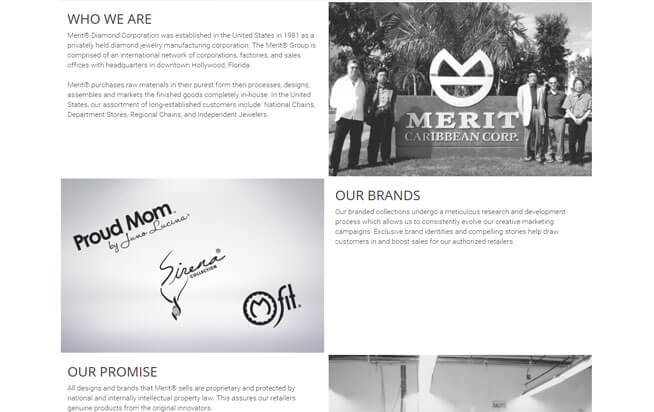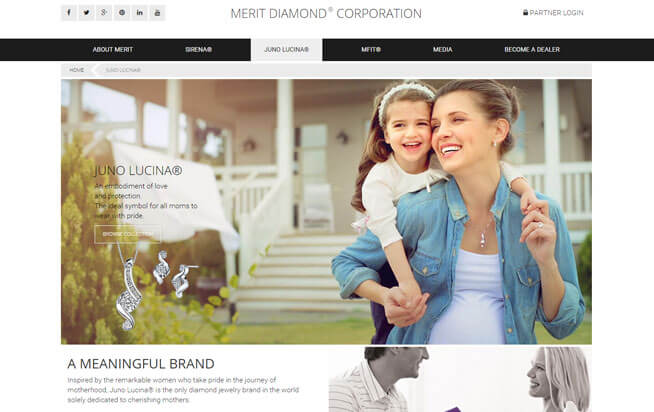 Merit Diamond
Merit Diamond Corporation
A Sleek, Polished Internet Presence
Merit Diamond deals in only the most high-quality precious metals and gemstones, so when they decided to branch out into a more effective mode of internet communication, we knew just how to design their custom jewelry website. We specialize in delivering high-impact results that engage the image of our clients. Customized features ensure that products are exhibited ways unique to Merit Diamond, so their website is truly a cut above the competition.
Diamonds Take Center Stage
Stunning photography makes Merit Diamond's exceptional products the center of attention, and we developed distinctive grey-tone paneled photography sets that spring into vivid color when users toggle their cursor over each frame. These stunning photographs represent unique categories of product, enticing shoppers to learn more about each elegant design. This custom jewelry website exudes a sense of restrained opulence while showcasing the true beauty of Merit's fine jewelry.
Easy Accessibility for Customers and Retailers
Merit Diamond is focused upon expanding their core of brick-and-mortar retailers, and we incorporated an attractive and eye-catching banner for this purpose. Instead of detracting from shopper's experience, it has been designed in a way that naturally flows with the custom jewelry website's design. Minimalist link bars flank the top and bottom, allowing for quick and no-frills site navigation, access to social media and terms of service. Easy to update for Merit's constantly changing design showcase, their website is projected to improve sales and brand recognition.