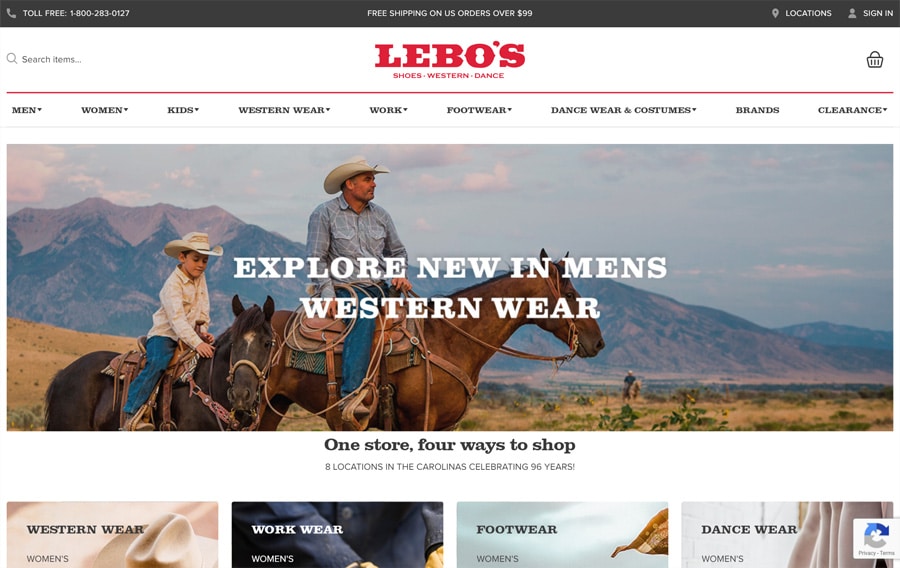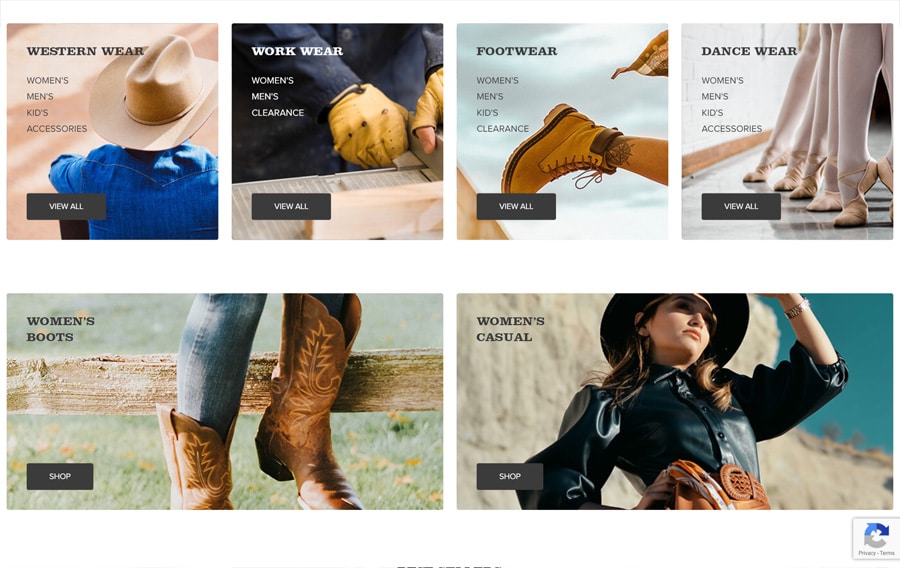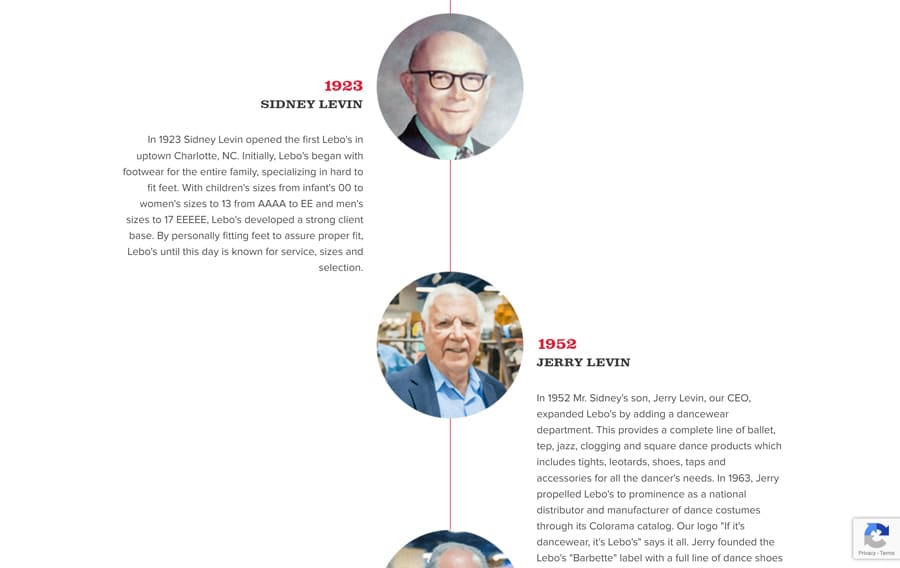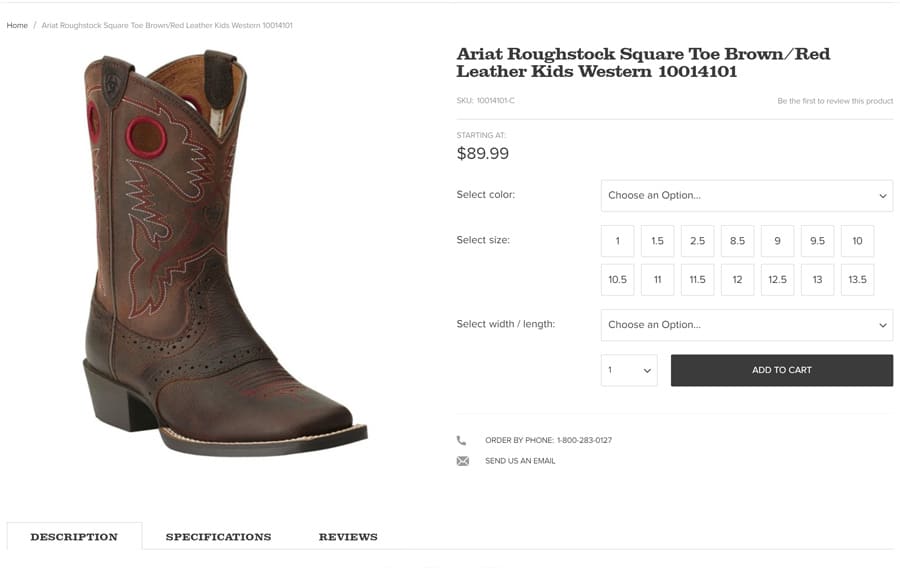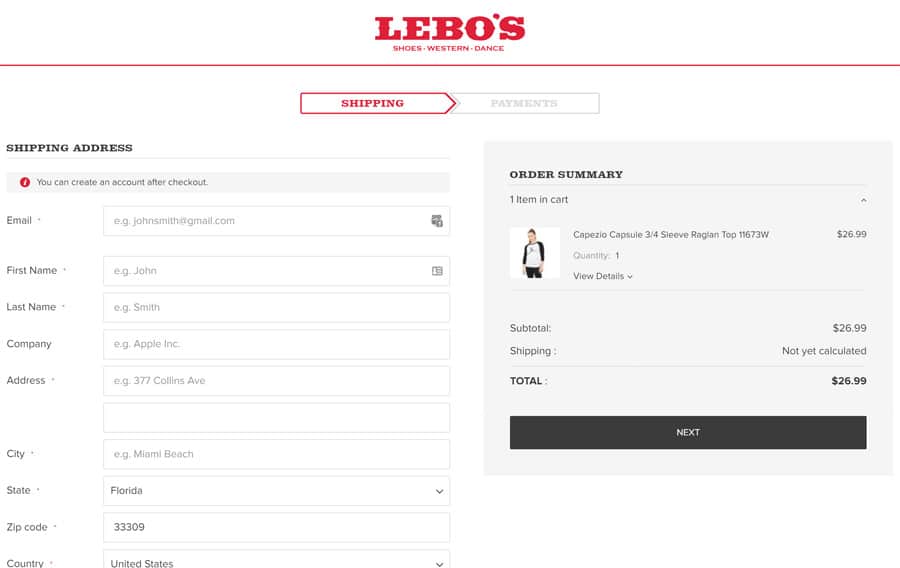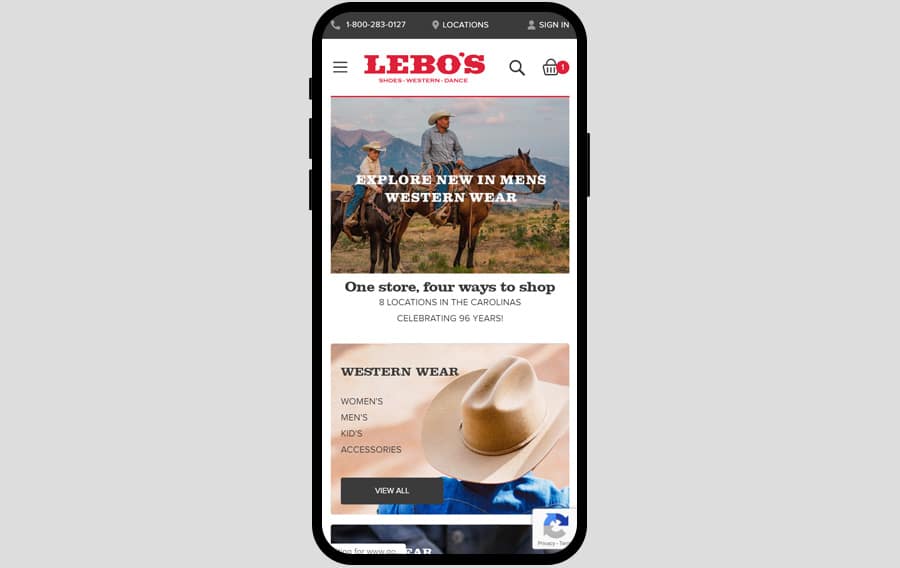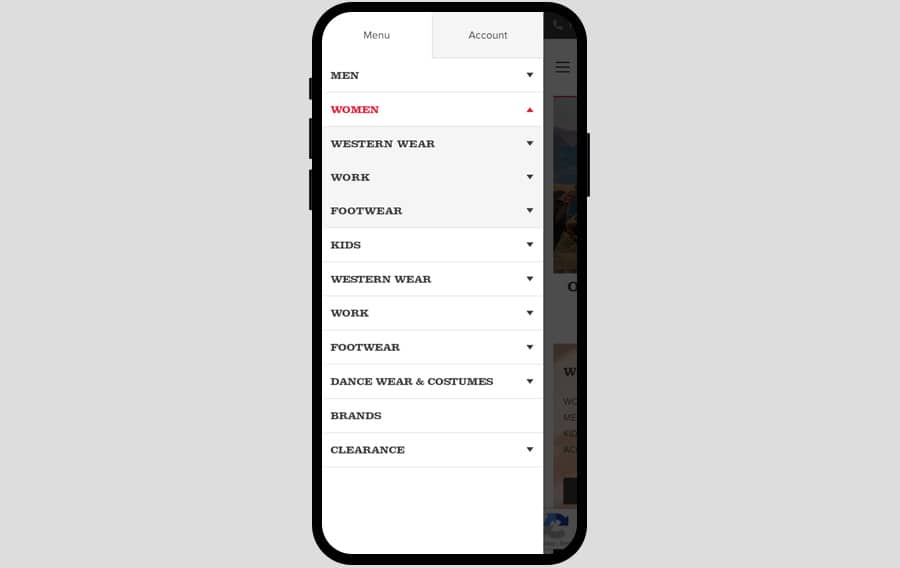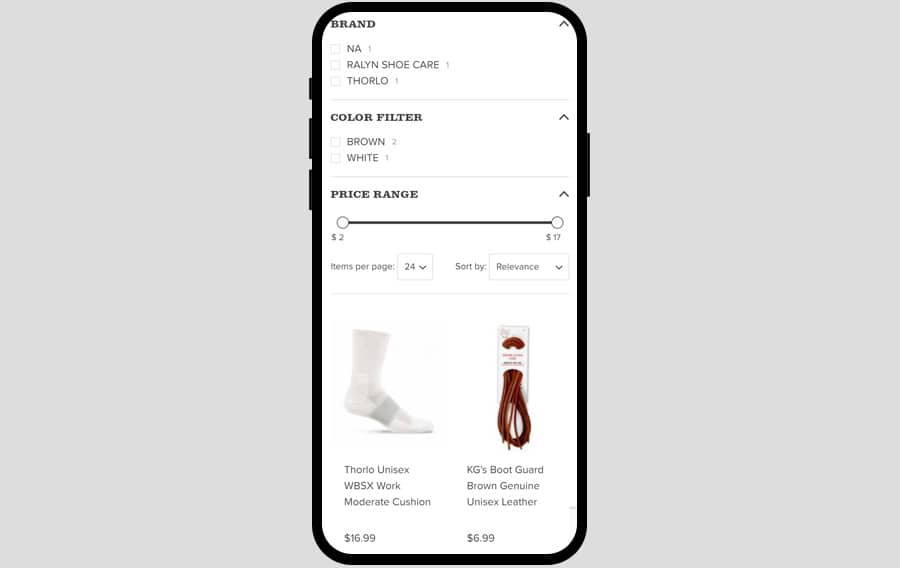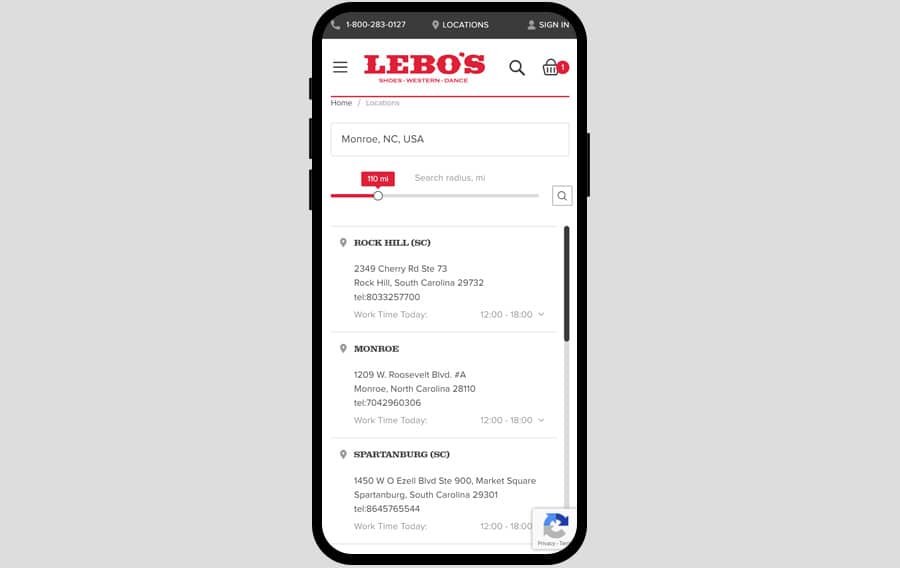 Lebo's
Lebo's is a family business which has just celebrated  94th year of operation and currently have 7 retail locations. Lebo's specializes in three main areas and houses 3 stores in 1. Family footwear and boots, western wear and workwear, and dancewear and costumes.
Upgrading to latest version of Magento, Custom UX/UI design and incorporating Advance SEO Rules to boost Search Engine Visibility.
Lebo's tasked Absolute Web with performing a series of highly technical initiatives to boost Search Engine Visibility for better conversion rates. Our work began with upgrading to the latest version of Magento to ensure it has the latest ecommerce features and enhancements. We then optimized the website's meta descriptions and incorporated Advance SEO Rules. This allowed Google and other search engines to not only retrieve product information (such as star ratings and price), but also display these attributes in an 'attention grabbing' fashion in a search results page.