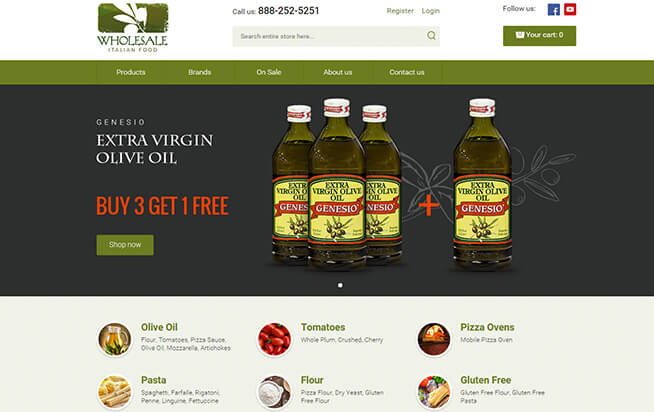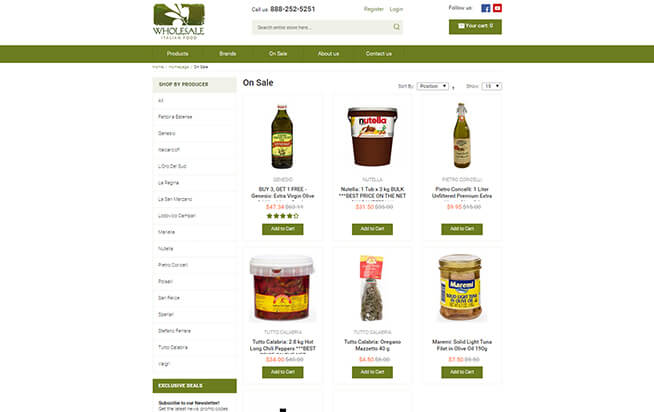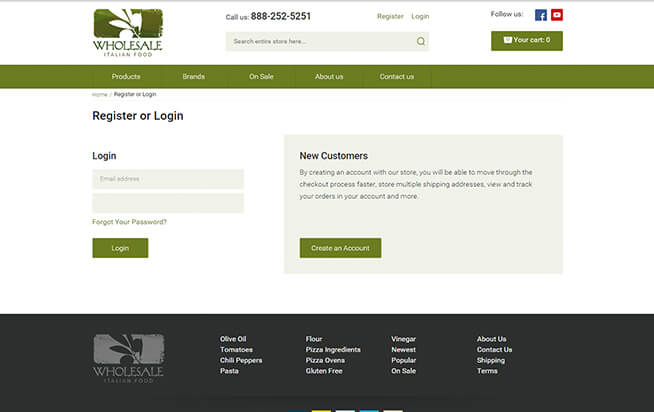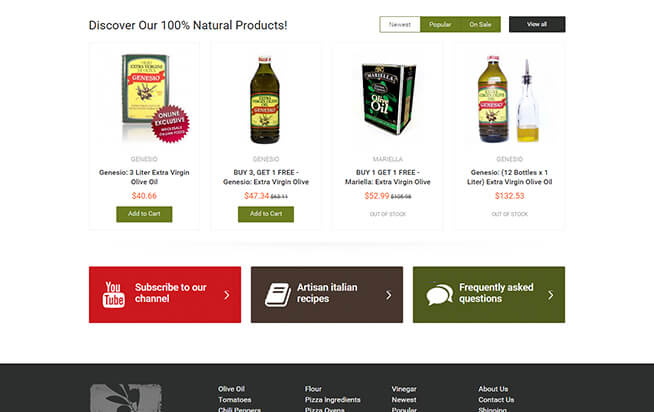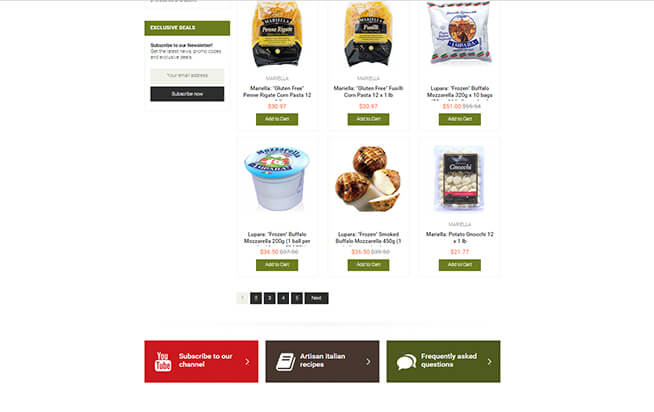 Wholesale Italian Food
The Concept
Wholesale Italian Food is a South Florida based business  who have been an importer and distributor of traditional Italian food products for over 30 years. Their company has become a reliable source for several large restaurant chains nationwide. They bring the highest quality items from some of the most traditional regions of this country right to your home or restaurant.  Their previous website was terribly outdated, and while traditional may be a good thing when it comes to quality ingredients it cannot work for a website. This is where Absolute's web design team came in and gave a modern twist to a classic company.
The Goal: Modern Meets Traditional
As a whole sale company for authentic Italian products, they carry a lot of inventory. Their old website was very outdated and unorganized with inventory, giving the user a feeling of distrust.
Our goal was to redesign their old website and have our creative web design team present them with a  clean, scalable, and functional site where they can show case their array of products . Our Miami web design team had completely customized  their e-commerce website through the use of Magento.
Why Magento?
Our focus was to choose a content management system with an open source option  with a large developer community building both the core platform and plug-ins.  Magento was a great option for us due to the great number of media and social properties built on it.  With Magento we create a secure platform, by implementing a  SSL security to make customers feel safe with the ability of using different payment methods, like PayPal, Authorize.net, Google etc. The site integrates a secure feature for people who will want to check out as a guest or as a client.
We knew  Magneto was the perfect solution for a wholesale company as this to help customers with in site navigation,  allowing them to easily find things they are looking for. This give customers the the capability to  zoom-in on products, see unique product reviews and multiple images of a product.
The site is also completely responsive so that means if you are browsing through your mobile phone or tablet, you have the ability to make purchases from the palm of your hand.
The Result 
Our client's we extremely satisfied with the outcome of the site.
We gave them a fully cusomizable e-commerce website with
Easier Site Management
Shopping Cart
User Friendliness
Scalable Platform
Ecommerce SEO (Search Engine Optimization)
Mobile Commerce
Analytics and Reporting