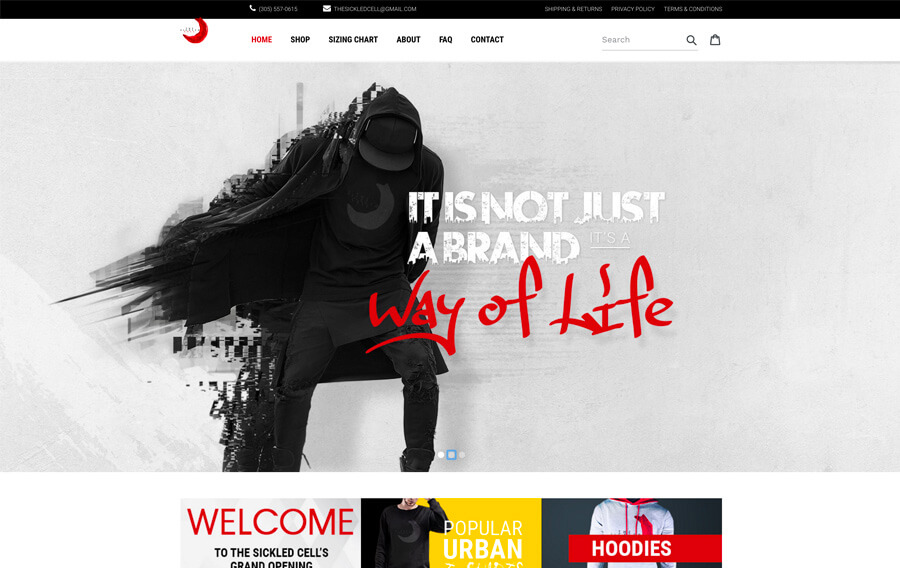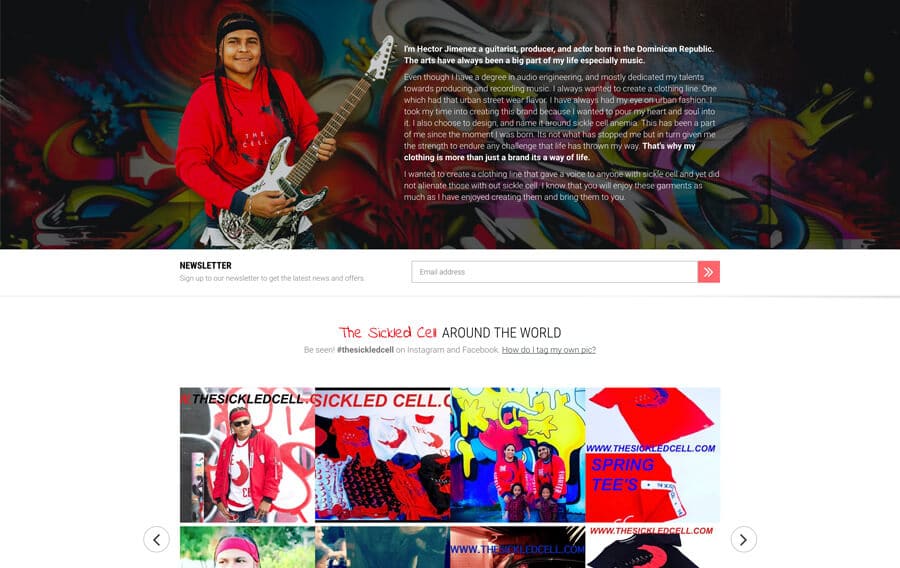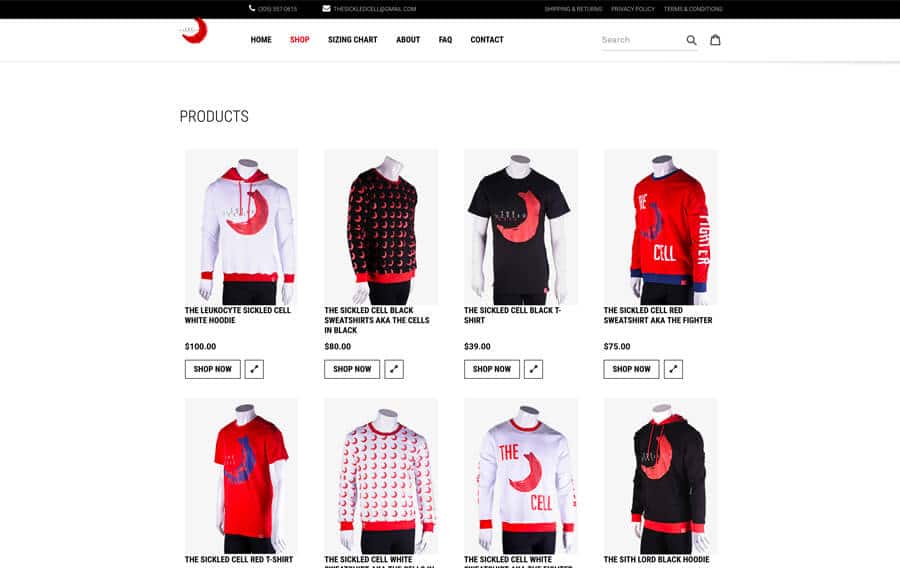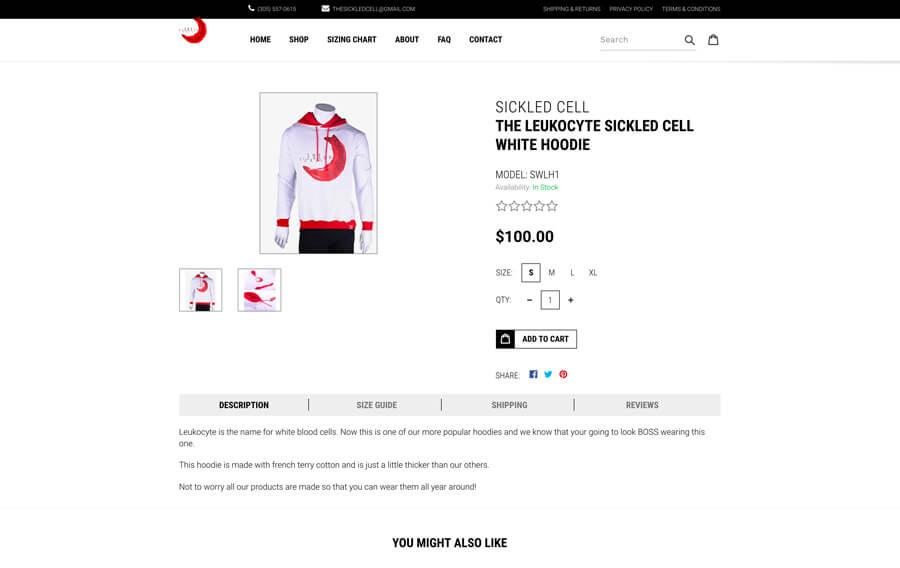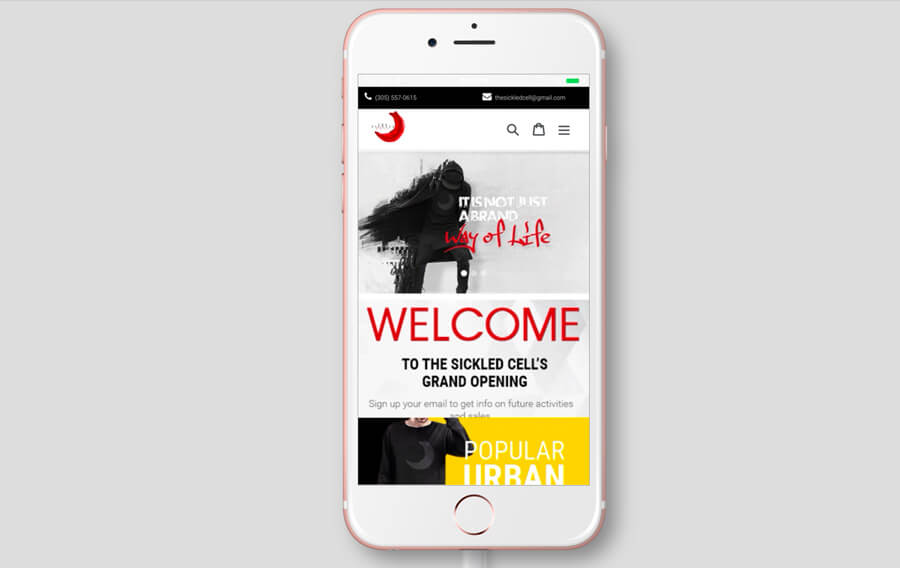 The Sickled Cell
The Sickled Cell is more than a clothing company! Founder Hector Jimenez has suffered from the disease since birth but never let that bring him down. As a successful musician and recording producer he decided to share his vision and a piece of him with the world. The Sickled Cell is a fashion forward company delivering a truly inspiring story along side their high quality products.
Create a custom web presence reflecting the bold, fashion forward nature of the products with the genuine story of its inception.
The Sickled Cell tasked Absolute Web Services with creating an online presence that blended the brand story and the high-quality products being sold. Utilizing Shopify Technology, Absolute Web Services delivered an edgy custom web design, incorporated with many advanced features like custom music player, instagram integration, and custom product page. One of our most revered project because of the deep meaning behind it, a lot of attention was placed on the finer details to truly delivery a web presence that was representative of the bold nature of the brand and Hector's inspiration story.
The Sickled Cell with Shopify and Absolute Web Services delivered a unique web presence representing a fashion forward brand with an inspiring story to tell.