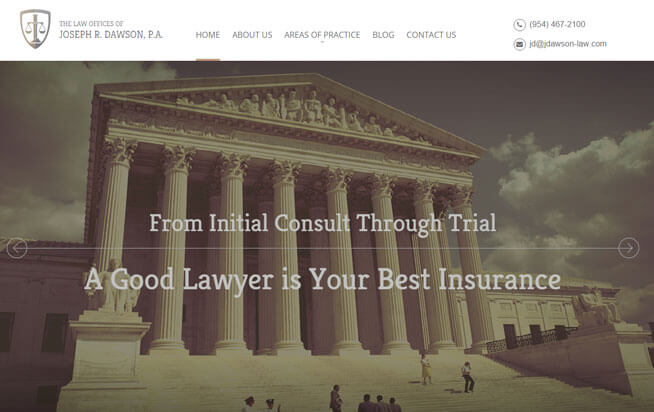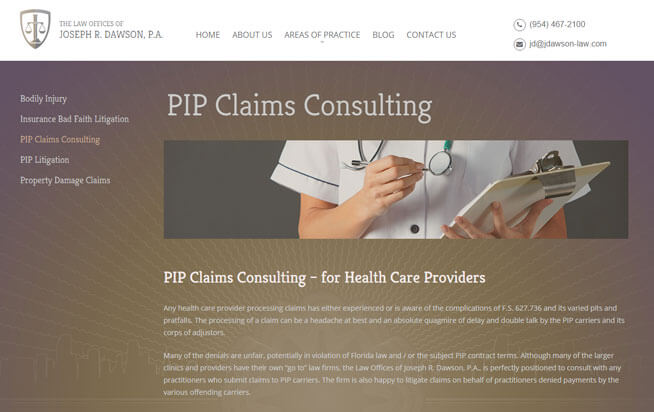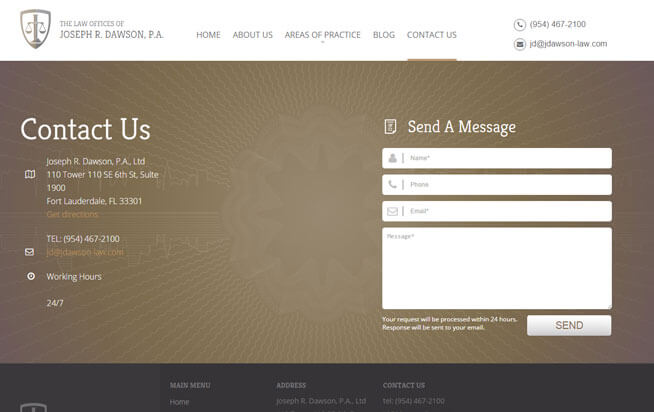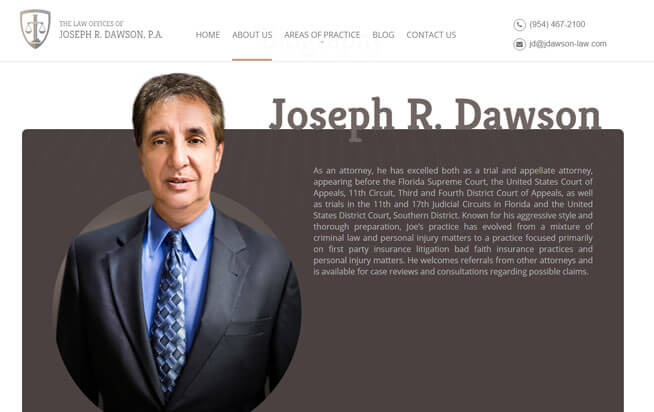 The Law Offices of Joseph R. Dawson, P.A.
The Law Offices of Joseph R. Dawson, P.A. offers a team of experienced personal injury lawyers who help their clients receive the best possible settlements in their cases. They take the time to give personal attention to each of their clients so they understand the intricate details of each case, giving them the best possible chance of success in court.
Responsive Web Design to Attract Clientele
Our programming team at Absolute Web Services designed the website for this client to work seamlessly on any device. Using the WordPress platform, we developed this site to accentuate the client's areas of expertise and present them in a way that is visually appealing and easy to navigate. We chose soft, muted colors to be easy on the eyes and appropriate for the serious nature of the topic at hand. A simple integrated contact form allows customers to get in touch with their attorneys directly through the website.
Project Summary
Custom Web Design
Custom Blog Design
Social Media Integration
Mobile Friendly Optimization
Search Engine Friendly URL Architecture
Google Analytics Integration
Programming of the Inquiry Form