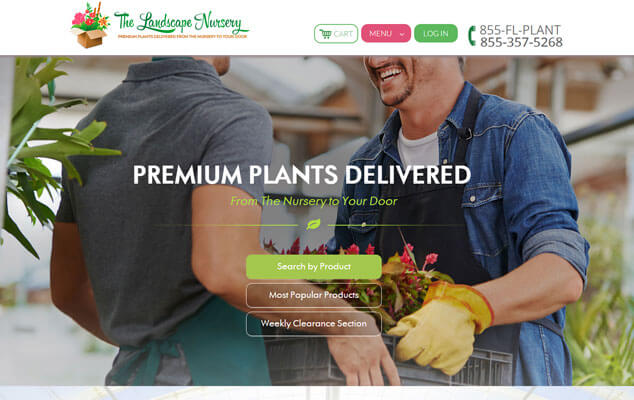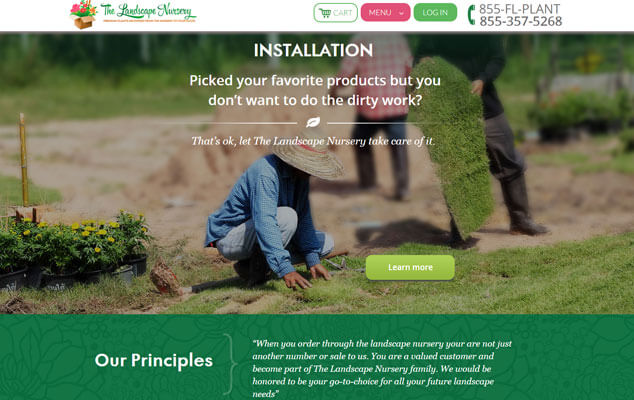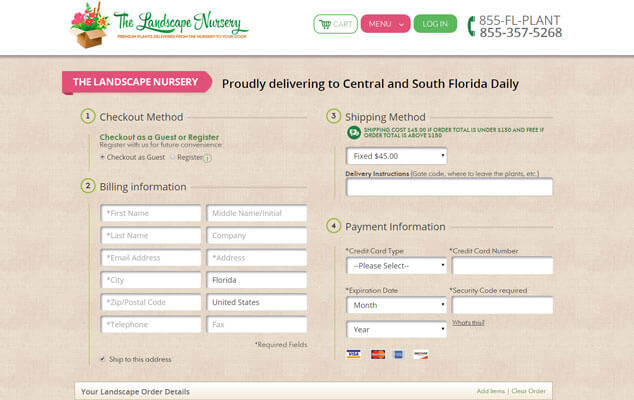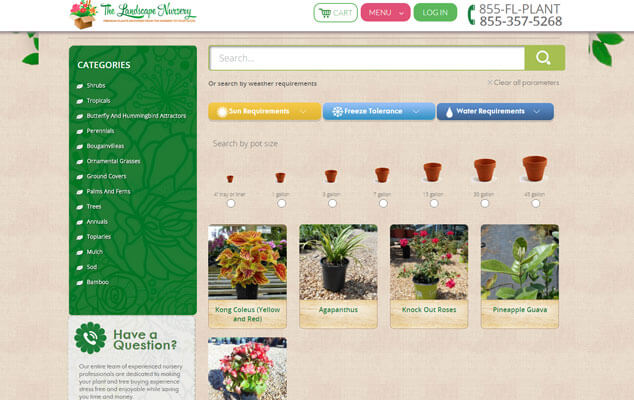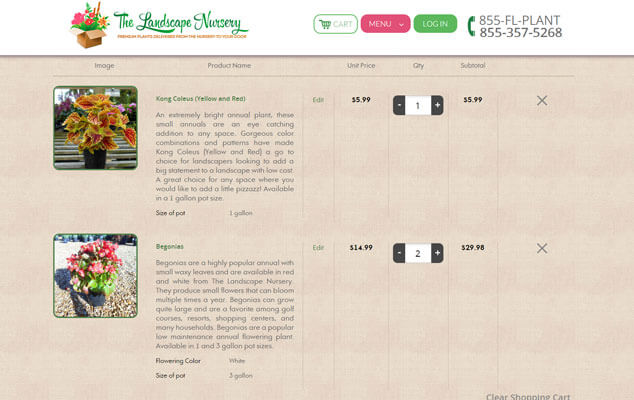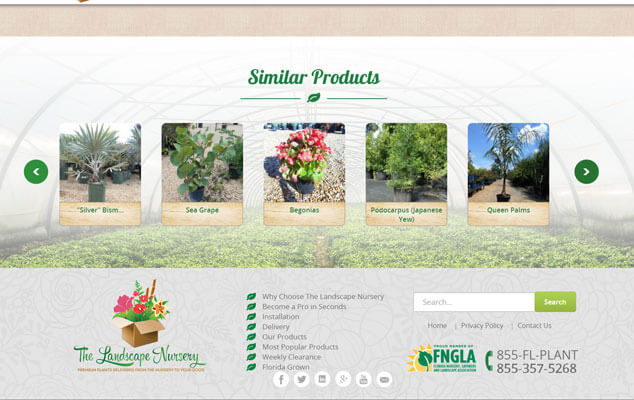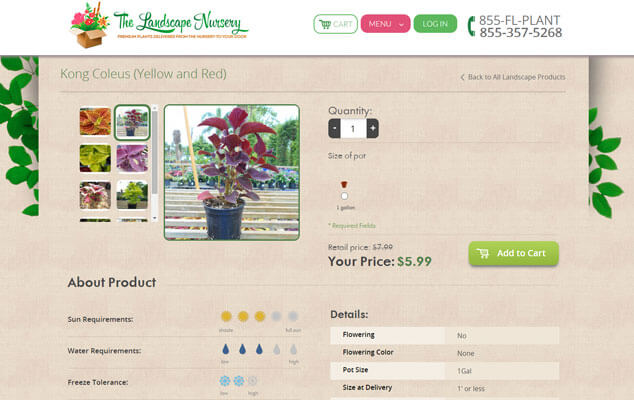 The Landscape Nursery
The Landscape Nursery is one of our newly added Magento Development ecommerce projects. This innovative business allows users to purchase beautiful floral arrangements and have the flowers delivered straight from the nursery to their front doors. As far as ecommerce sites go, The Landscape Nursery has all of the features that a user could need and they are presented immediately upon entering the site. A shopping cart, product menu and and login option dominate the top toolbar, giving full dominion to the most important features for any buyer.
Contact information, inside looks at the company and more all presented through a vertical infinite scroll layout make The Landscape Nursery a prime example of the Magento Development ecommerce design prowess.