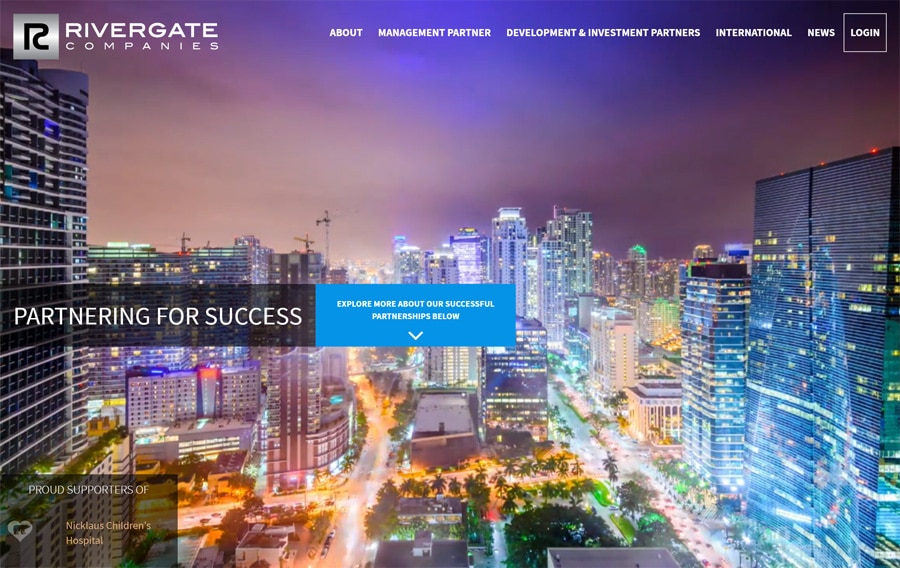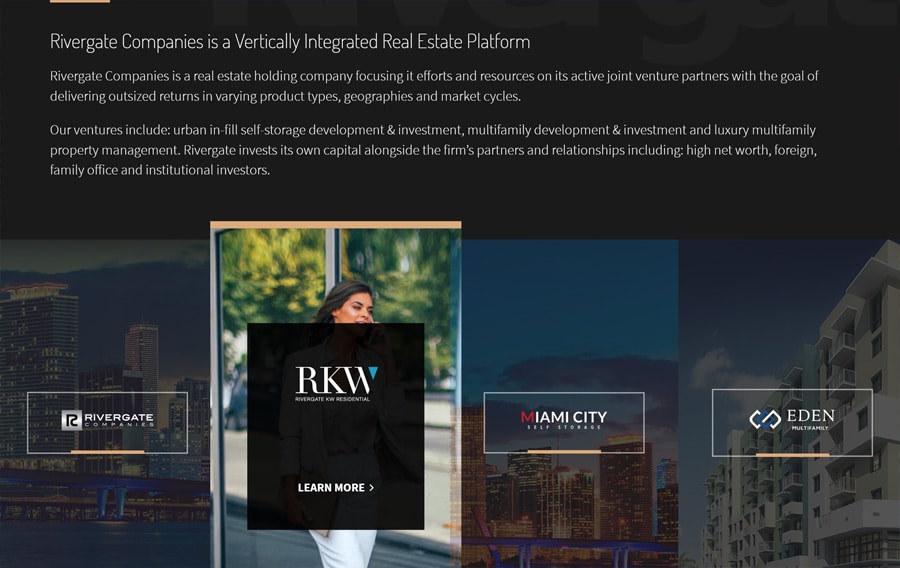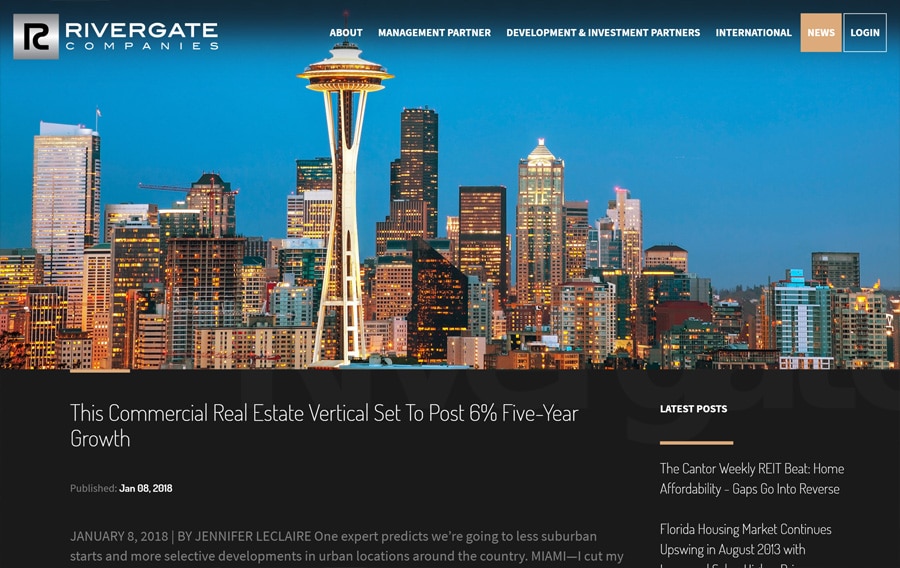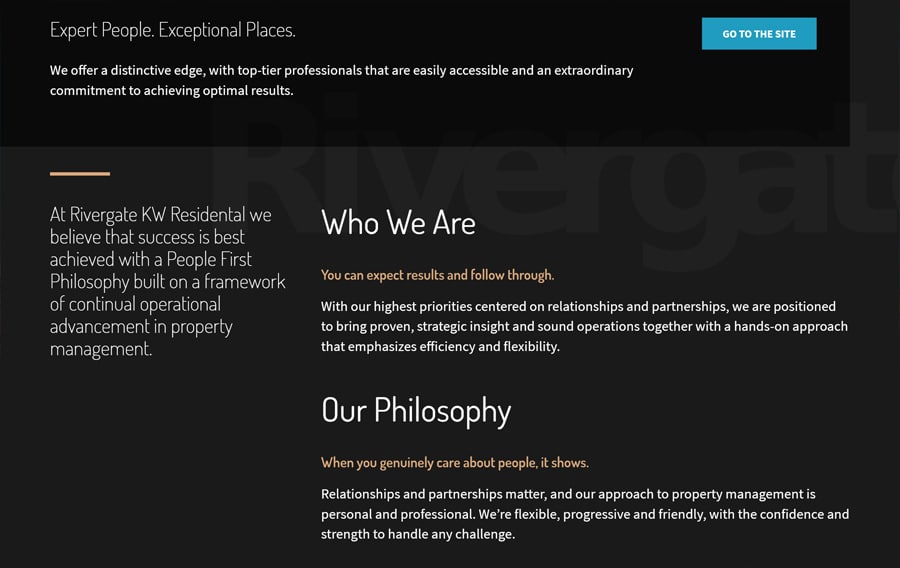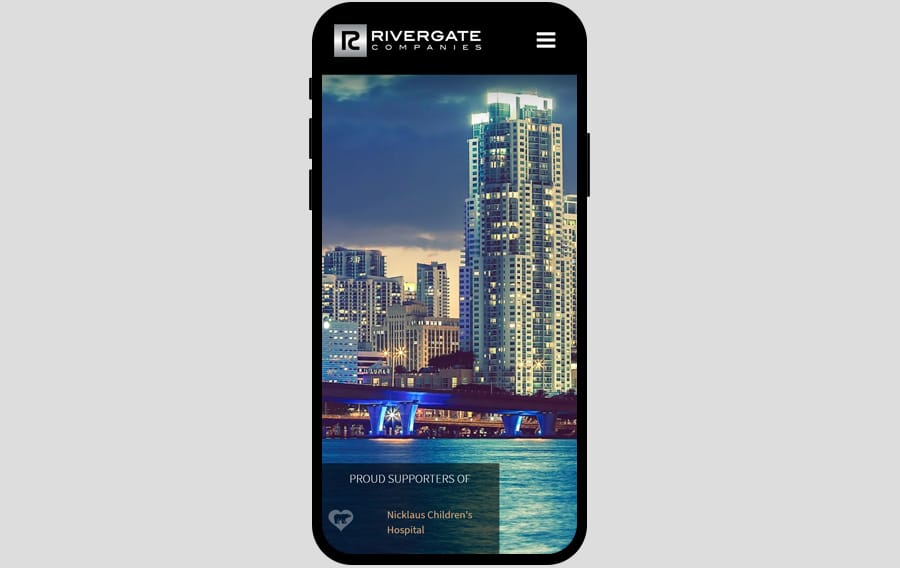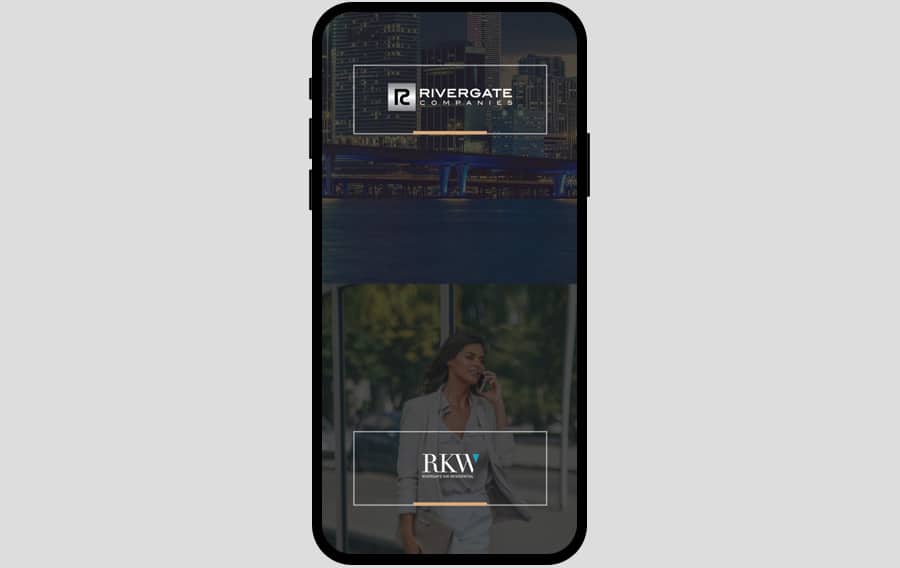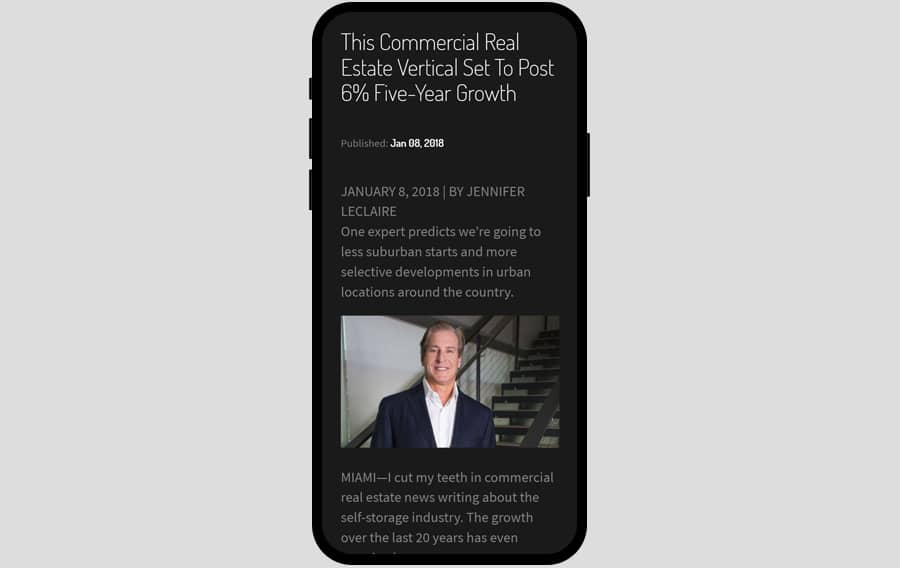 Rivergate Companies
Rivergate Companies is a vertically integrated real estate investment, development and management firm with the goal of delivering outsized returns to our stakeholders in varying product types, geographies and market cycles. The firm is presently engaged in several strategic ventures including: urban in-fill self-storage development, multifamily development & investment, multifamily property management and upscale automotive storage. Rivergate invests its own capital alongside the firm's relationships with high net worth, foreign, family office and institutional investor. Rivergate embraces technology with active participation in the commercial real estate technology sector with Emerge Americas and CRE Tech.
Properly project the forward-thinking firm that is Rivergate Companies.
Rivergate Companies tasked Absolute Web Services with creating an online presence that would project Rivergate Companies core values of trust, reliability, and security while highlighting the forward-thinking that has defined the company through many years of success.
WordPress technology allowed Absolute Web to develop a brand new digital corporate brand for Rivergate Companies. The flexibility of WordPress content management system allowed Absolute Web to integrate several plug-ins that vastly increased social share-ability, contacting and a custom login panel. This 100% mobile responsive owned property projects all the values that exist at Rivergate Companies
Rivergate Companies with WordPress and Absolute Web Development are sharing with visitors that adding security to real estate investment is possible at Rivergate.
Project Summary
Custom UX/UI Design
CMS Integration
Custom Projects Module
Inquiry Form
Google Maps Integration
Custom Blog Design
Import of Blog Posts
Video Background Implementation