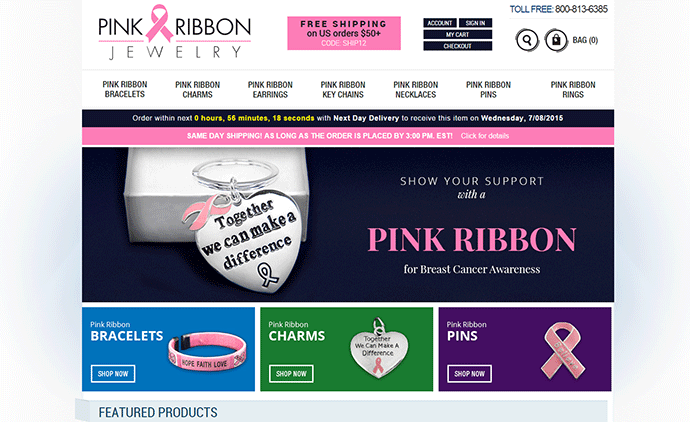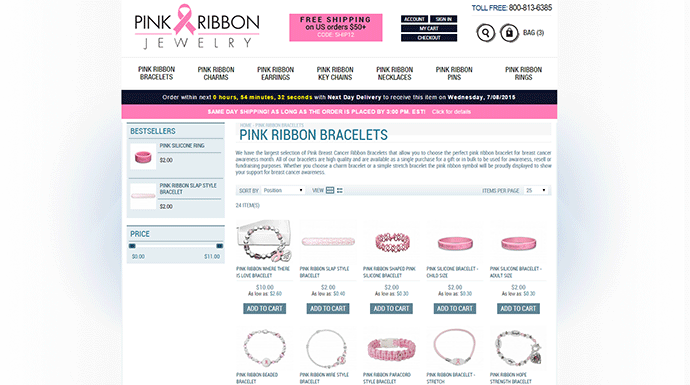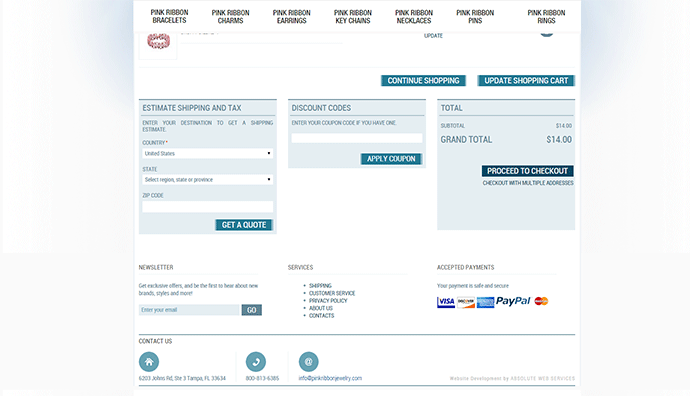 Pink Ribbon Jewelry
Our client, Pink Ribbon Jewelry, is one of many brands owned by the nationally known Your Wholesale Source, a leader in manufacturing and selling cause related items.
As a leader in the industry, Pink Ribbon's Jewelry product inventory is immense and still growing. Our Miami web design team were on a mission to develop a brand new customized site on the Magento framework. This was the perfect e-commerce management system that would provide a solid platform to sustain the growth of such a large-scale business.
Magento allows the administrator the ability to easily add and manage products, setup shipment and delivery methods, manage coupon codes and other promotions. Our programmers were able to make this site fully optimized for all mobile devices, so users have the chance to get a great shopping experience wherever they are.
As you can see, the end result is stunning and functional website with streamlined operations. giving the end user the power to control their e-commerce site with ease and security.