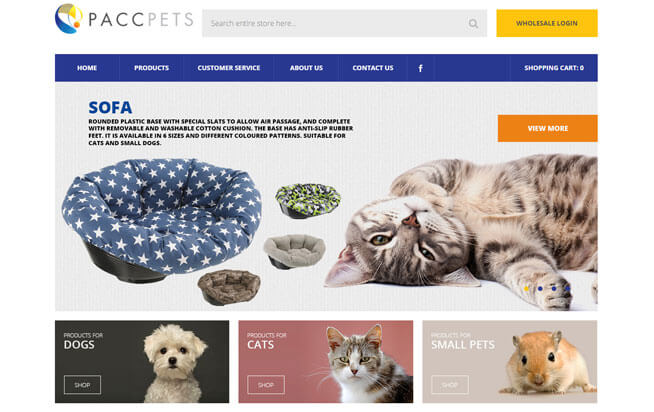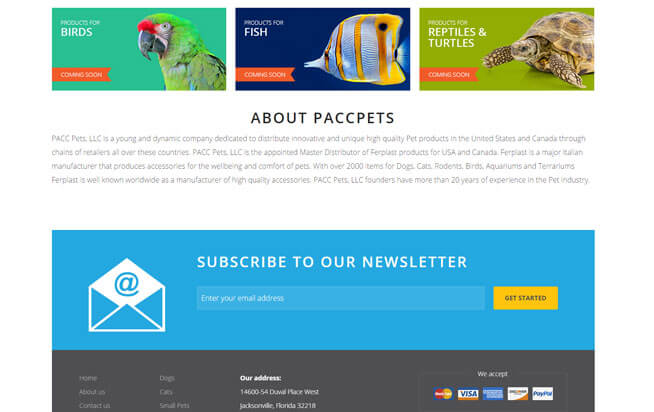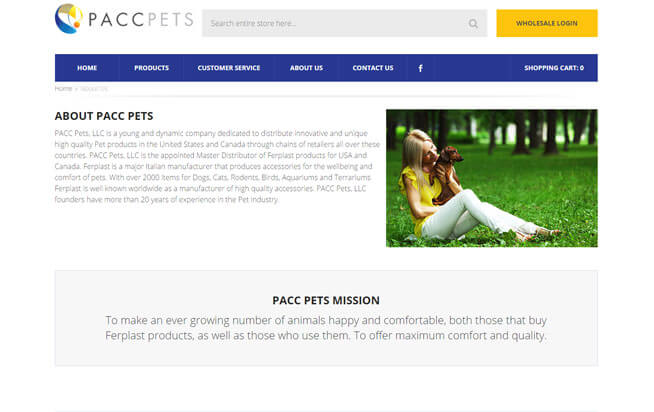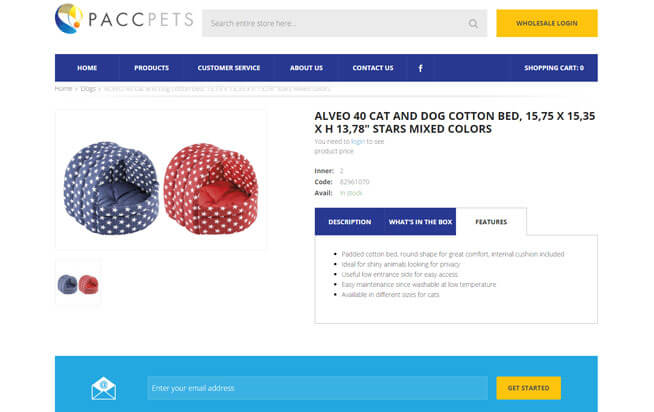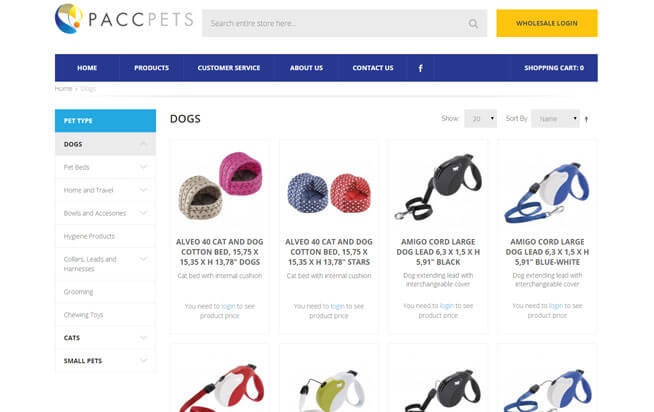 PACC Pets
PACC Pets has a mission to provide animal lovers with the highest quality, most fashion forward products for their pets. Offering maximum comfort and luxury to critters all across North America, PACC Pets is a growing company who sought to increase brand exposure through a dynamic, animal-focused webpage. With people spending record amounts of money on items for their pets, PACC Pets has a sound expansion strategy based on showcasing their unique products to an audience of hip and happening pet-parents.
PACC Pets-Creating an Online Image
The array of pet products offered by this company are as diverse as their consumers, and at Absolute Web Services we know how to determine what makes a group of consumers tick. For pet owners, it's all about the animals! We created a clever centerpiece montage of scrolling photos that exhibits top-selling products while focusing on cute and cuddly photos of the animals for which each product is designed.
Attracting Wholesale Accounts
Although a relatively younger company, PACC Pets keeps with a sagacious business philosophy of offering merchandise solely online to allow brick-and-mortar stores access to their products. Creating a high degree of exclusivity and desirability for their products has contributed to their success, and we designed a newsletter signup form to allow the company to distribute relevant news to their growing pool of retailers. Their web page is expected to attract a large amount of new wholesale accounts and result in a higher degree of over-all brand recognition.
Project Summary
Custom Web Design
Magento Development
Wholesale Login
Branding & Identity
Payment Gateway Integration
Social Media Sharing
Newsletter Subscription
Search Functionality
Mobile Friendly Optimization
Search Engine Friendly URL Architecture
Google Analytics Integration
Programming of the Inquiry Form