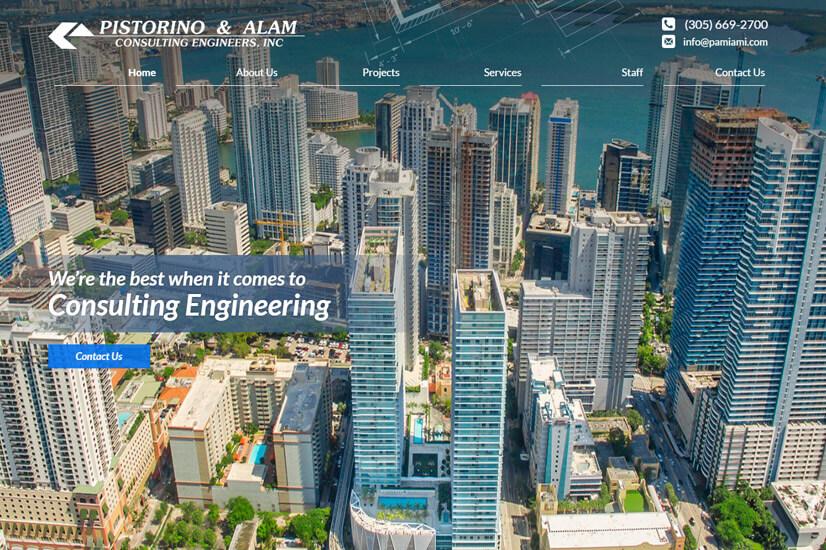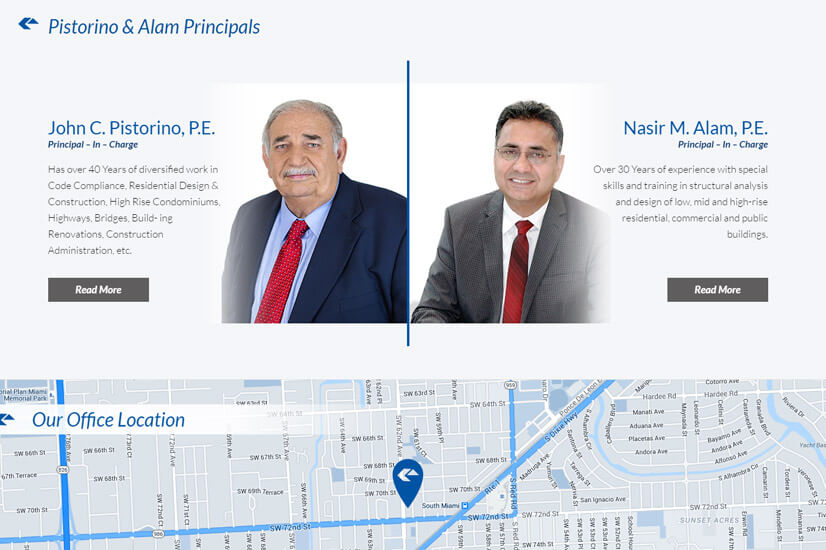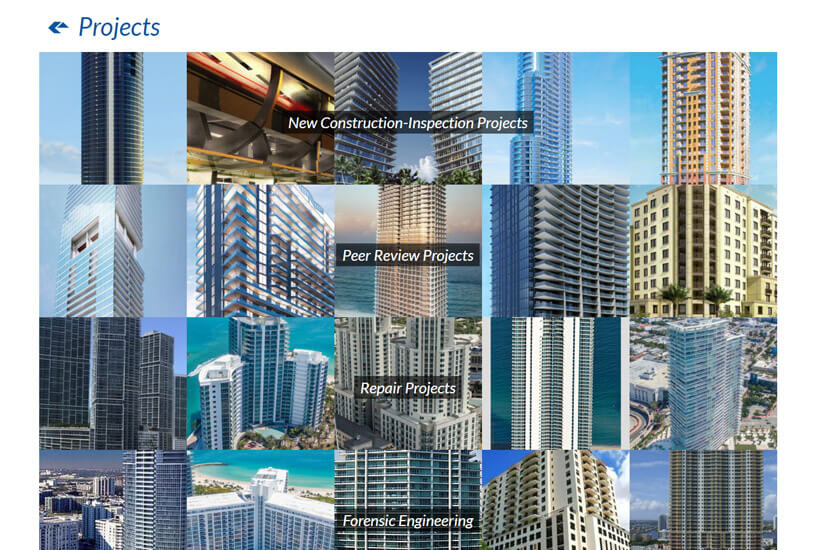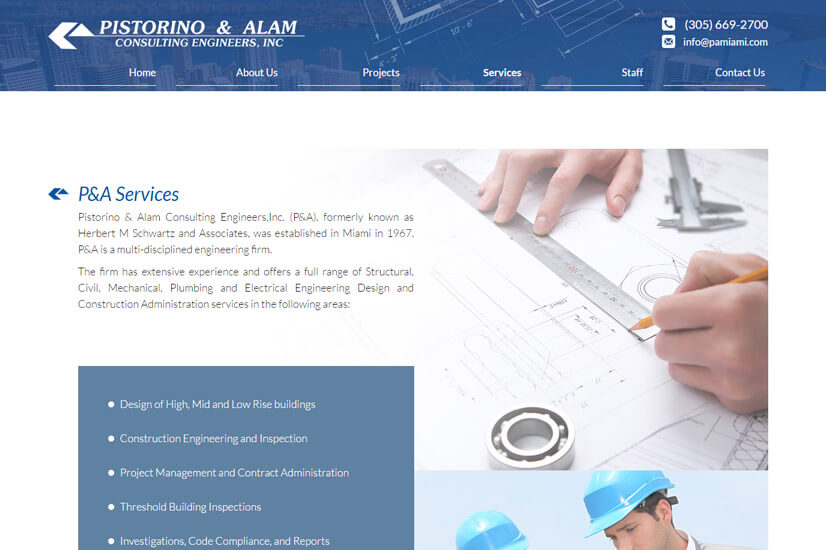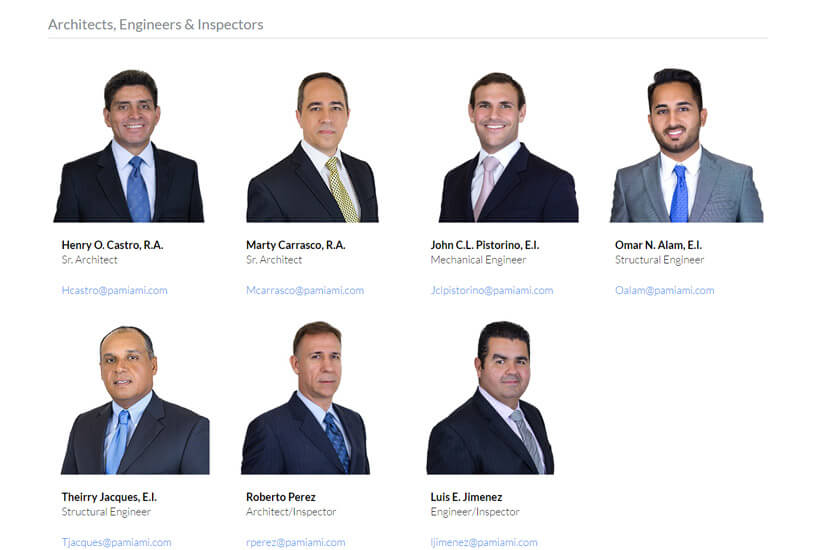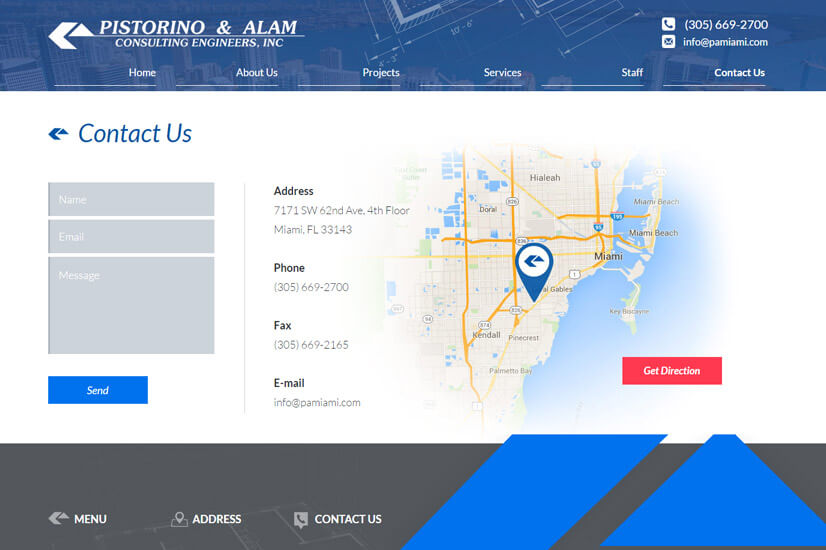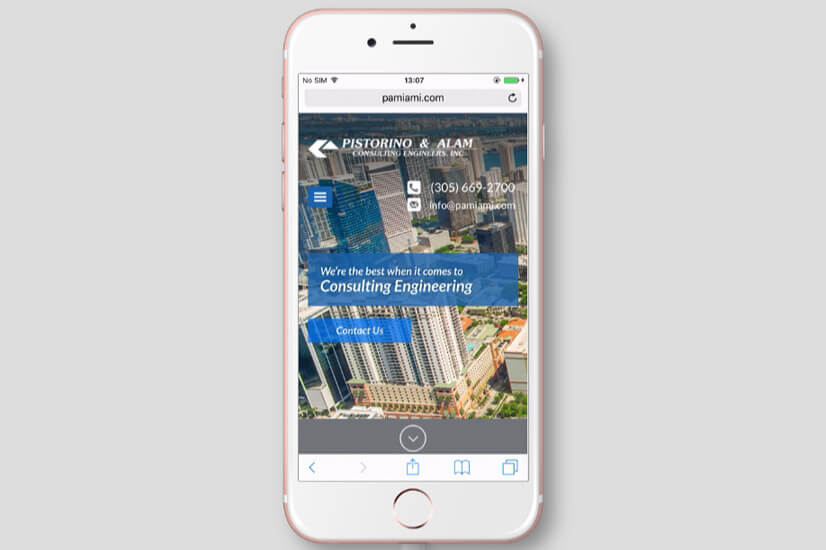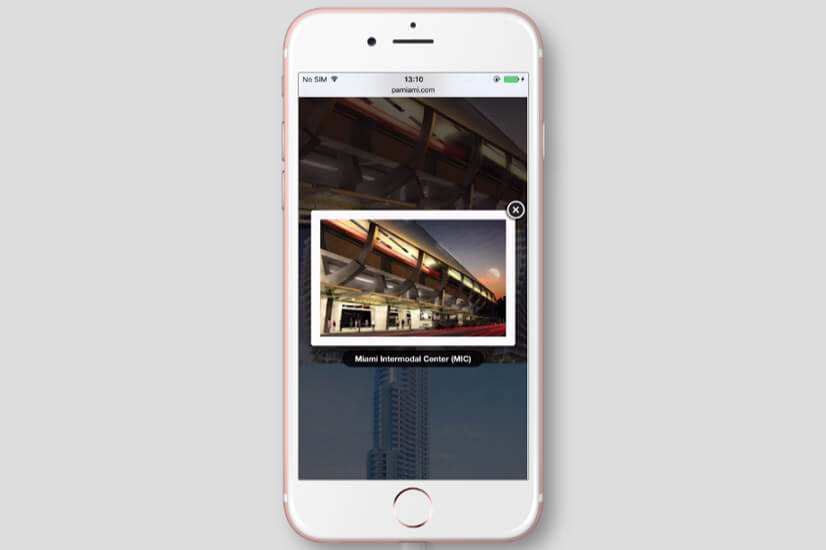 Pa Miami
Pistorino & Alam is a structural, civil, mechanical and electrical engineering consulting firm based in the Miami, FL area. The company works on projects for clients in both the public and private sectors. The firm offers design, drafting, analysis and cost estimation services as well.
Visually Focused Site with Smooth Lines
Here at Absolute Web Services, we designed Pistorino & Alam's site to present strong visual imagery to clearly demonstrate what they do in their work to their customers. Laying out the images in a gallery-style format makes it easy for visitors to the site to quickly scroll through the various projects without constantly having to click back and forth between pages. Because we designed this site using the WordPress platform, it will display just as well on smartphones and tablets as it does on desktop or laptop computers. The home page features an integration with Google Maps to allow potential customers to easily find where the office is located and obtain directions to it without having to leave the site. A built-in contact form lets customers get in touch with the organization directly through the site via email.
Project Summary
Custom Web Design
Custom Blog Design
Social Media Integration
Mobile Friendly Optimization
Search Engine Friendly URL Architecture
Google Analytics Integration
Programming of the Inquiry Form