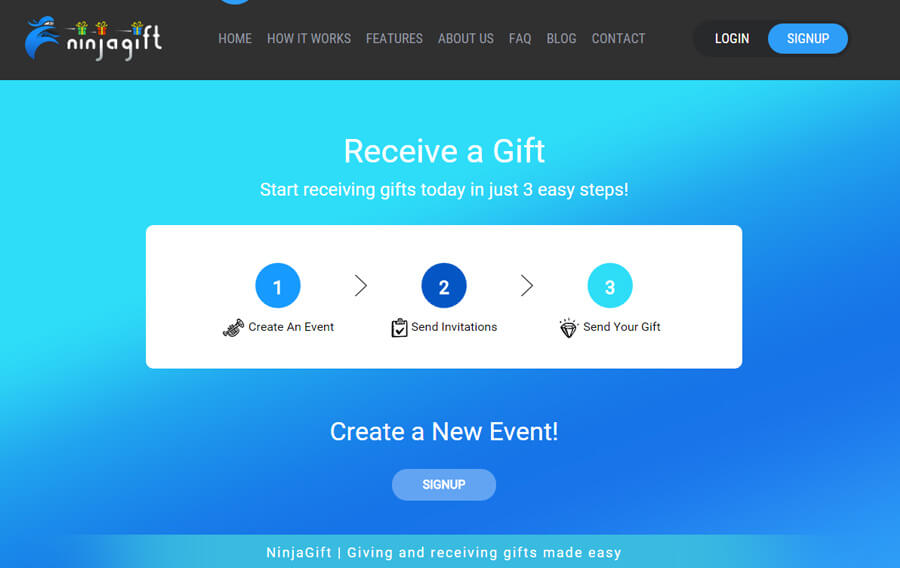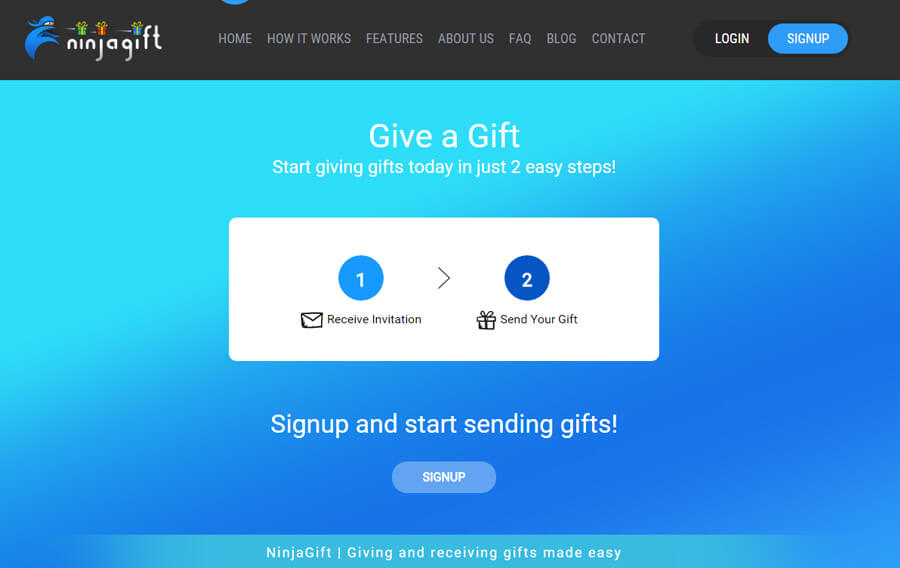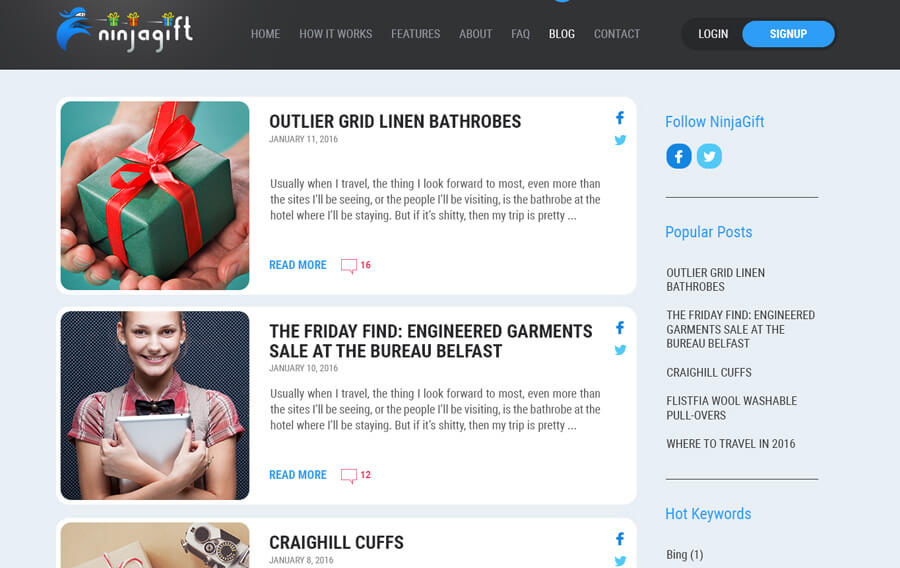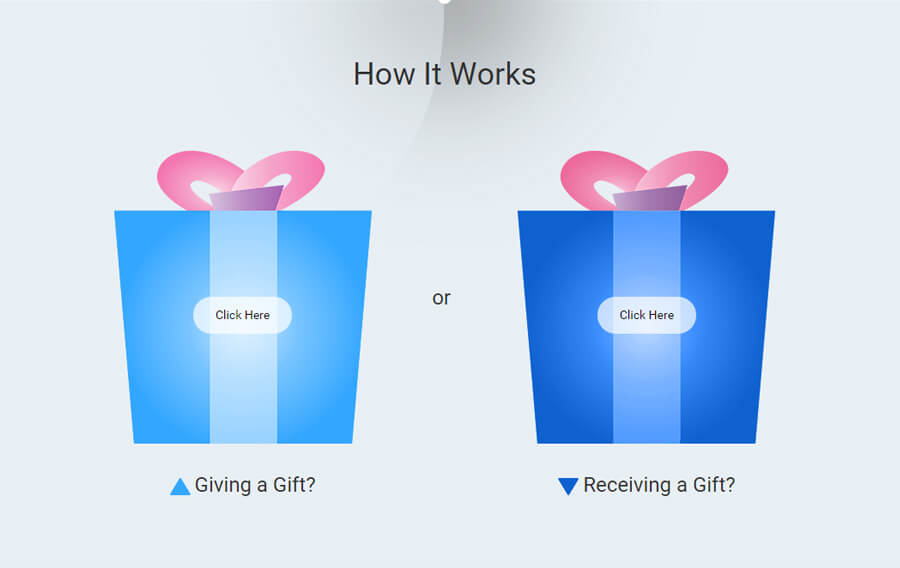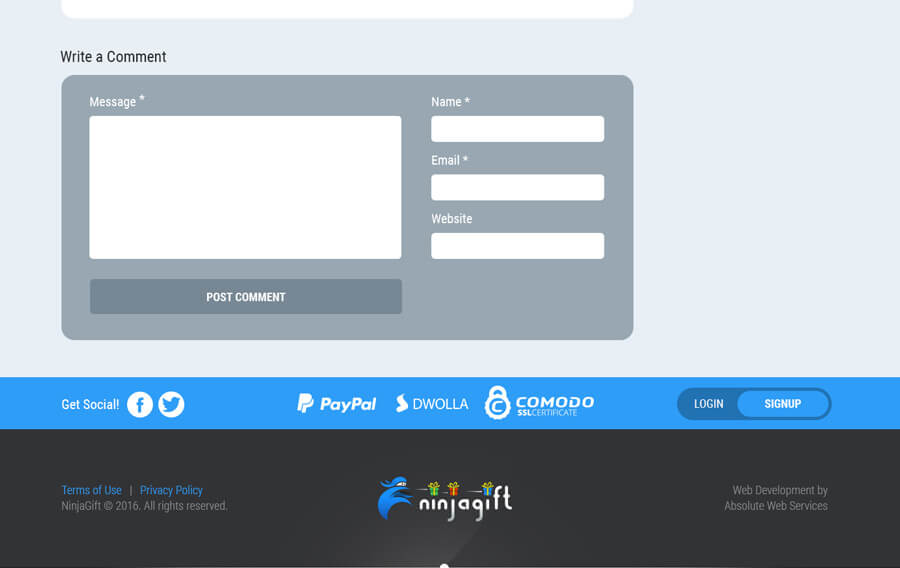 NinjaGift
NinjaGift is an online service that makes it easy to send and receive gifts for special events, like birthdays, graduations and other milestone occasions. The host of the party sets up a page for the event and can send invitations directly through the website. Guests can then specify a dollar amount which will be transferred to the recipient's PayPal or Dwolla account. The host can then send thank you notes through the site as well.
Straightforward Site for Streamlined Gifting
Here at Absolute Web Services, we designed this site to be very user-friendly. Each page of the site features links to give and receive gifts, so users never have to search to find what they need. The Laravel 5 development framework delivers a consistent experience throughout the site for a cohesive look. The website also incorporates a blog that is powered by the popular WordPress platform. Google Analytics integration helps NinjaGift to monitor traffic to its site to better understand which aspects are successful and which need modifications.
Project Summary
Custom Web Development
Custom UI/UX
Global Content Delivery Network
Laravel framework
Custom WordPress Blog
Modern JavaScript Libraries (Riot.js)
SSL Connection