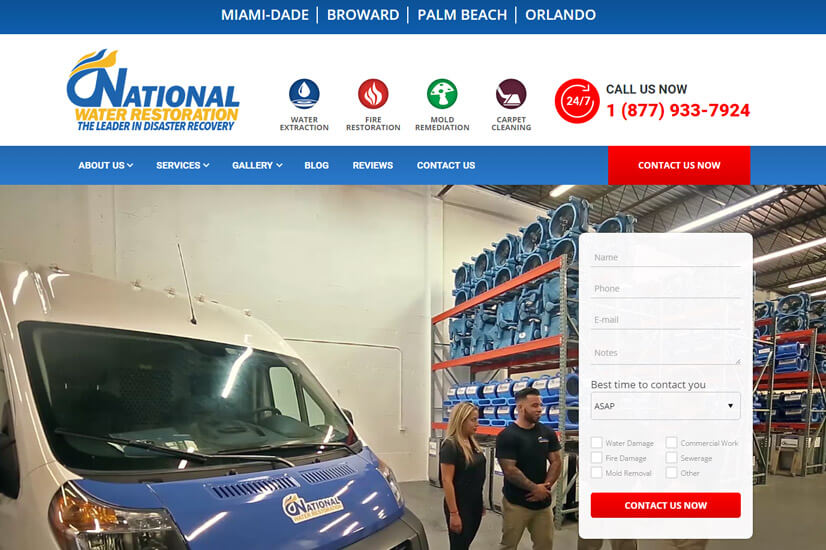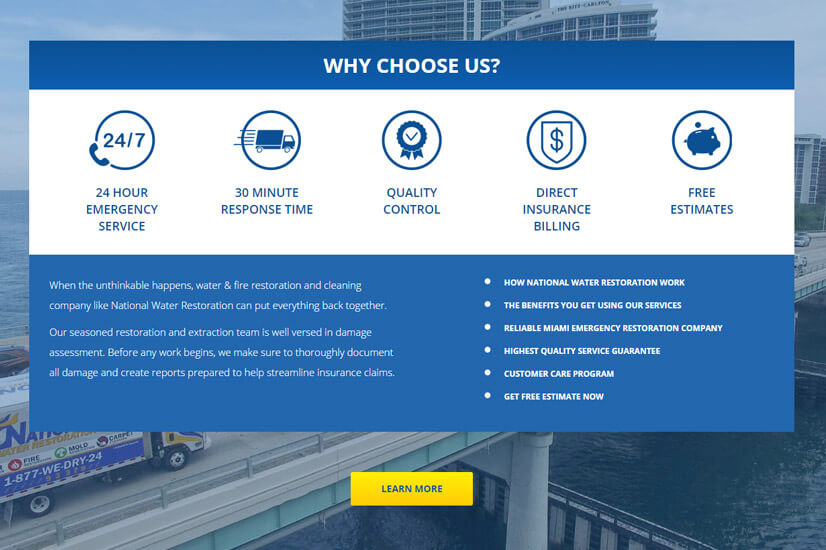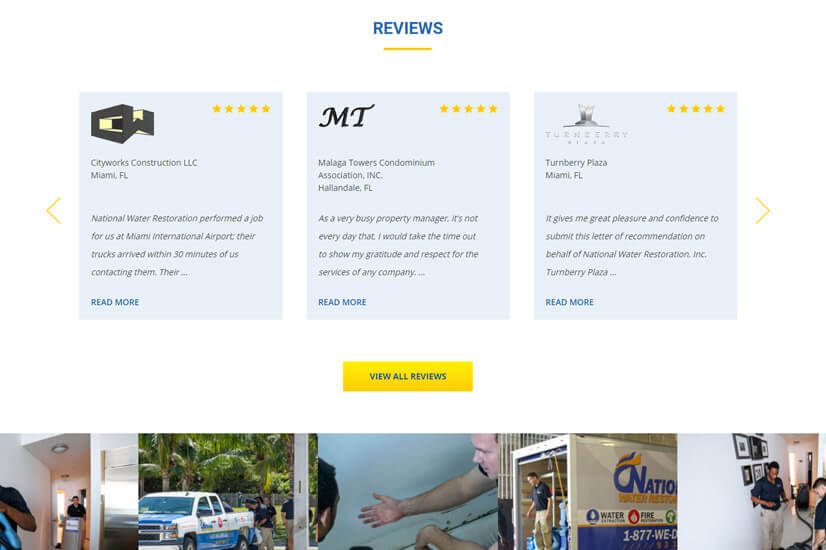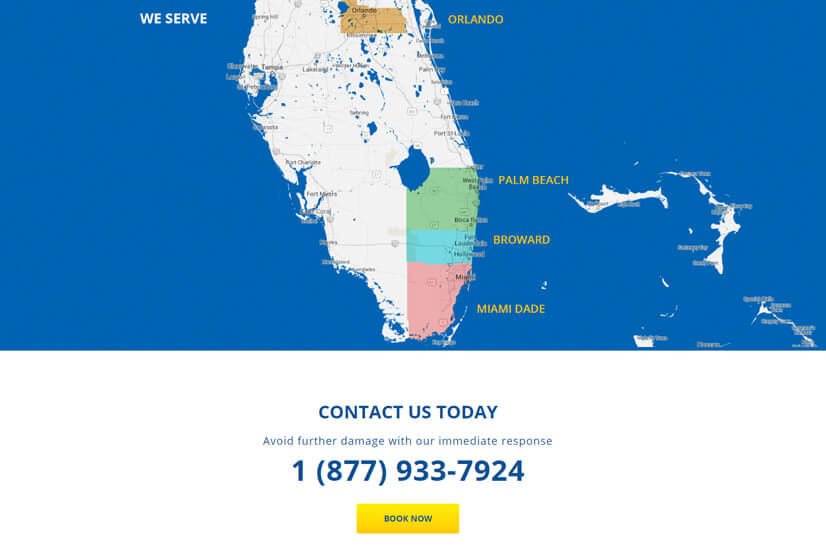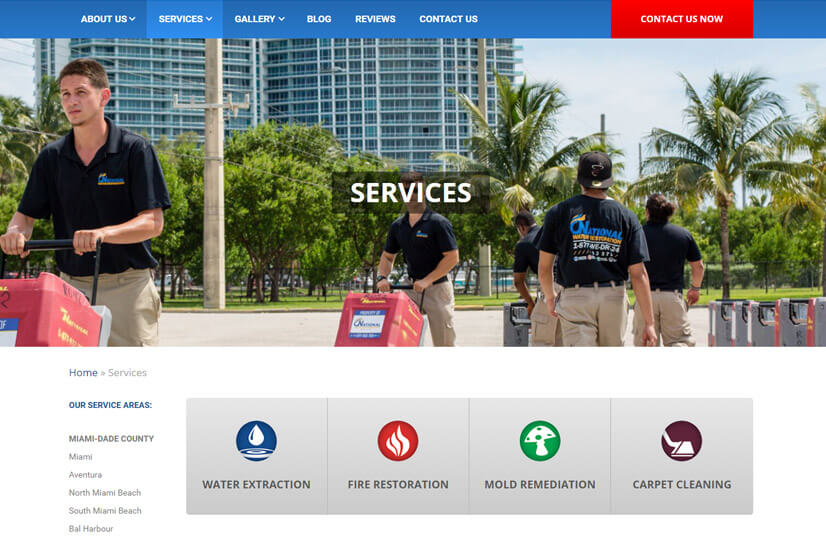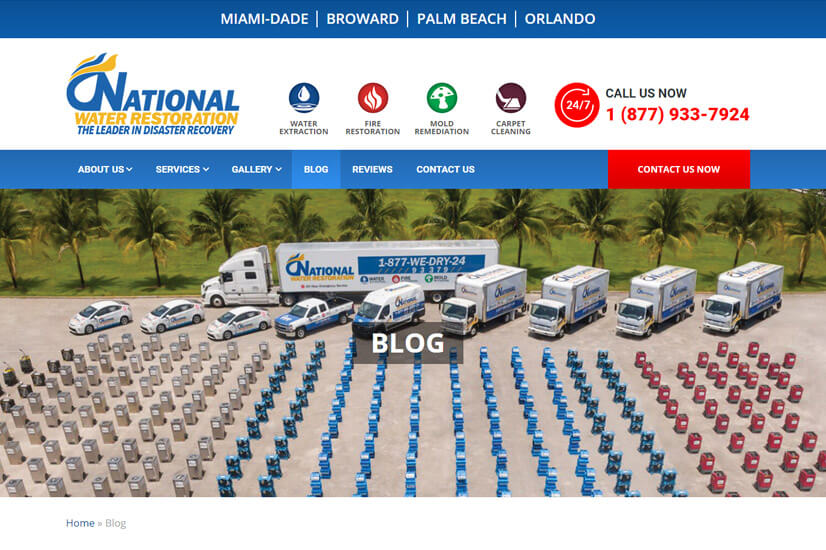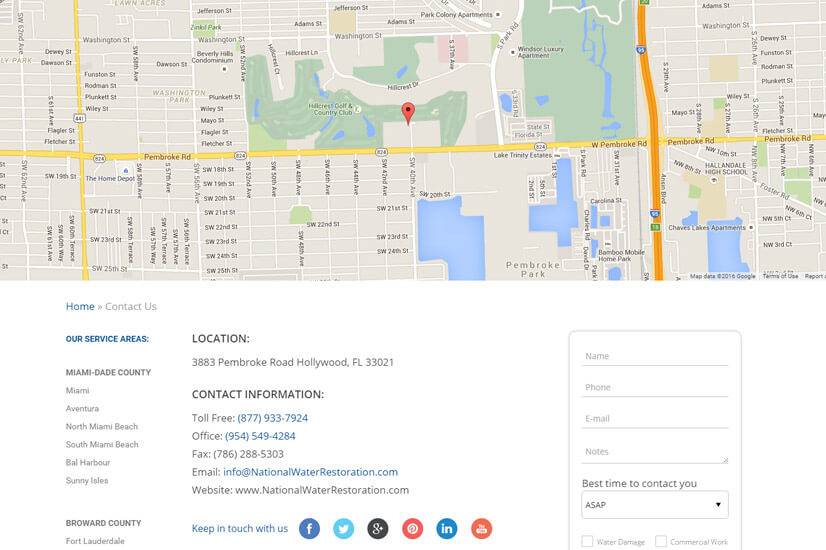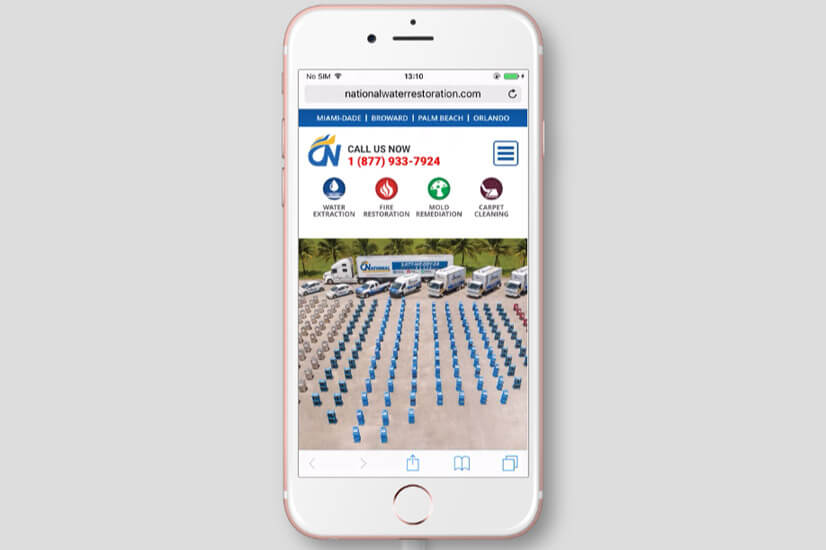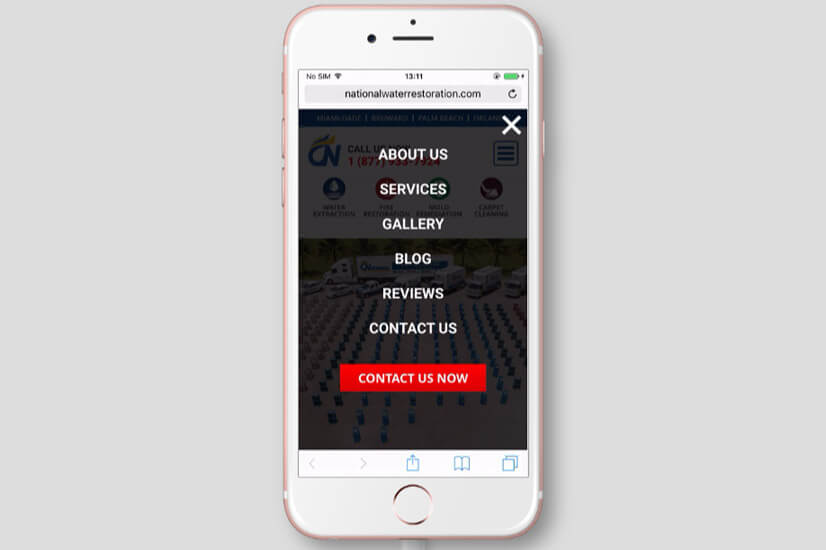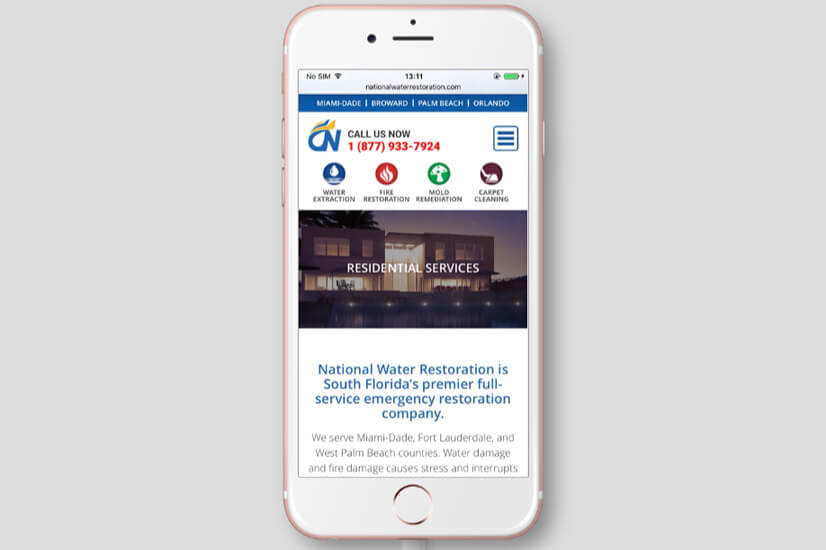 National Water Restoration
National Water Restoration is on the front line when disaster strikes a home or business. With water, fire, and mold remediation, they help property owners restore their buildings and homes to perfection. Add in services like carpet cleaning, and National Water Restoration offers comprehensive remediation for everything from fire to flooding to daily wear-and-tear.
Absolute Web Services created content, developed graphic designs, and programmed an entirely new website for National Water Restoration. Since we were able to start from the ground up, every aspect of the website is customized to the clients' needs. We made sure to develop graphics that showcase the response time and professionalism of the company.
At Absolute Web Services, we design websites that meet every aspect of your needs.
Project Summary
Custom Web Design
Custom Blog Design
Responsive Layout
Video Commercial
Photography
Social Media Integration
Mobile Friendly Optimization
Search Engine Friendly URL Architecture
Google Analytics Integration
Programming of the Inquiry Form