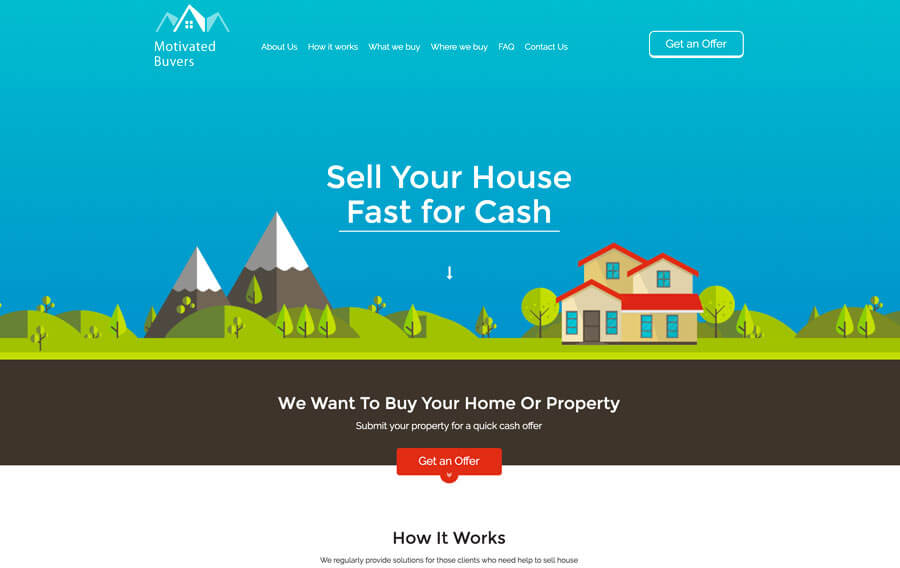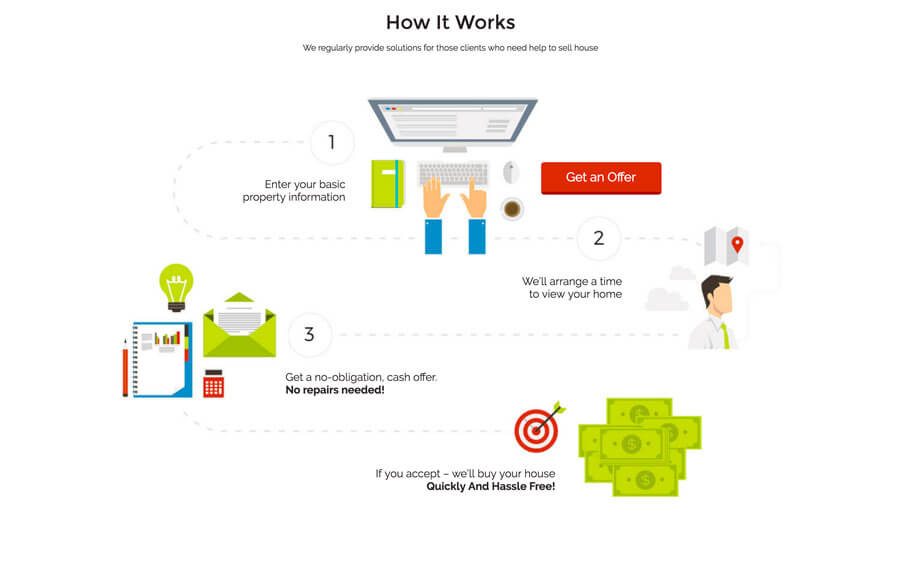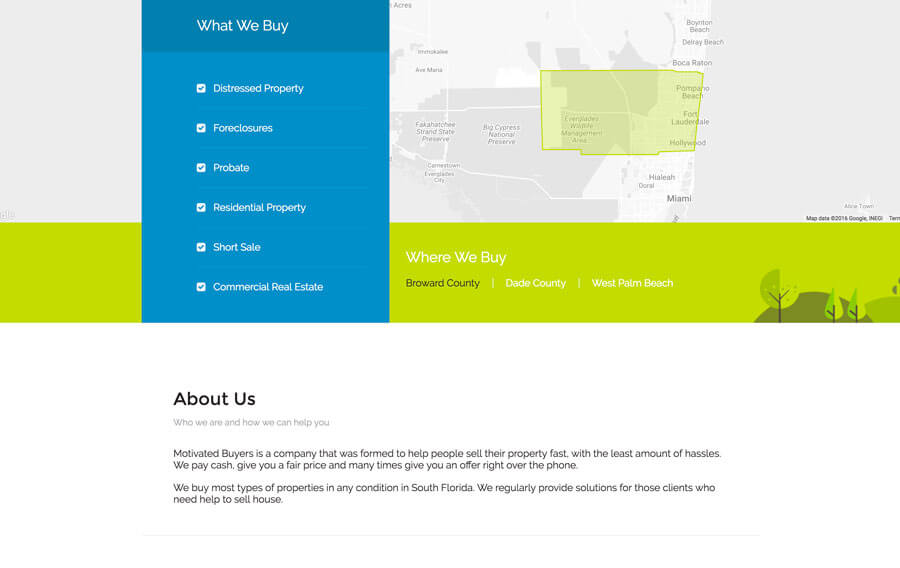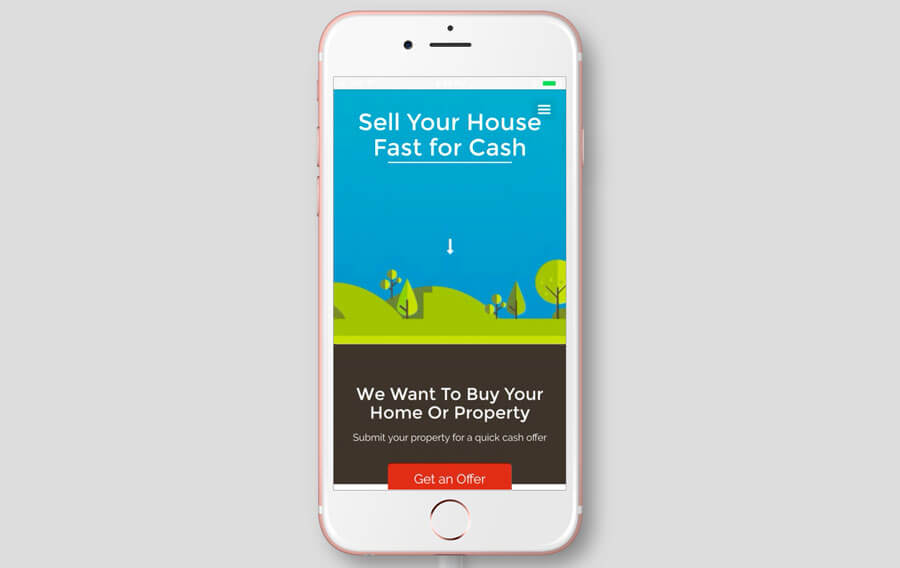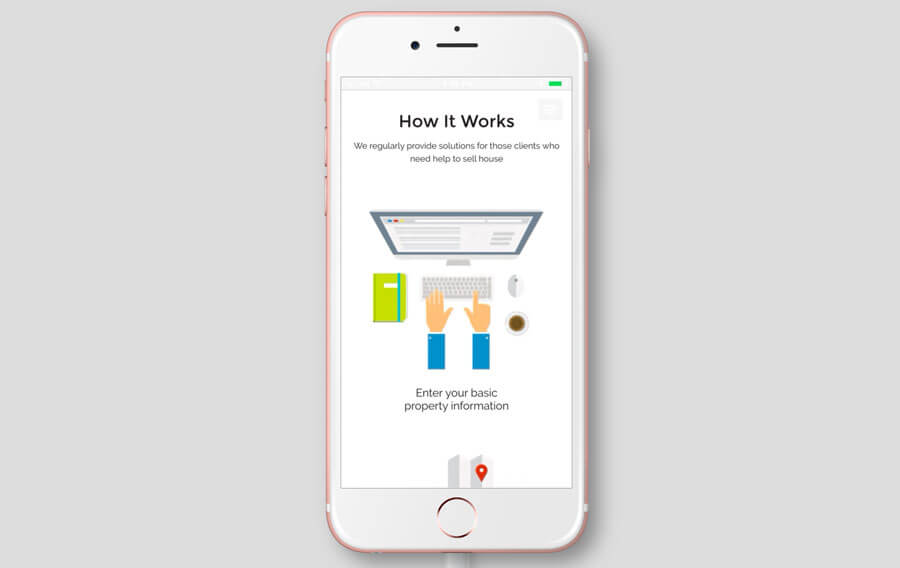 Motivated Buyers
Motivated Buyers is a company that was formed to help people sell their property fast, with the least amount of hassles. We pay cash, give you a fair price and many times give you an offer right over the phone. We buy most types of properties in any condition in South Florida. We regularly provide solutions for those clients who need help to sell house.
An online presence to explain the Motivated Buyers advantage and prompt sellers to entrust them with their home.
Motivated Buyers tasked Absolute Web Services with creating an online presence that explain the Motivated Buyers advantage in home purchasing. Motivated Buyers offers more than an outlet for home owners to sell their home to and properly outlining this process was crucial. Absolute Web Services started with a custom web design and integrated it with Word Press. Advanced Web integrated advanced features like get an offer feature which allows home owners to request a price for their home.
Motivated Buyers with Word Press and Absolute Web developed a website that clearly outlined the process of getting cash for your home now.
Project Summary
Responsive Layouts
Full Menu (with easy management in the admin panel)
Search Engine Friendly URL Architecture
Google Analytics Integration
Latest JS Libraries
Contact Form Management System